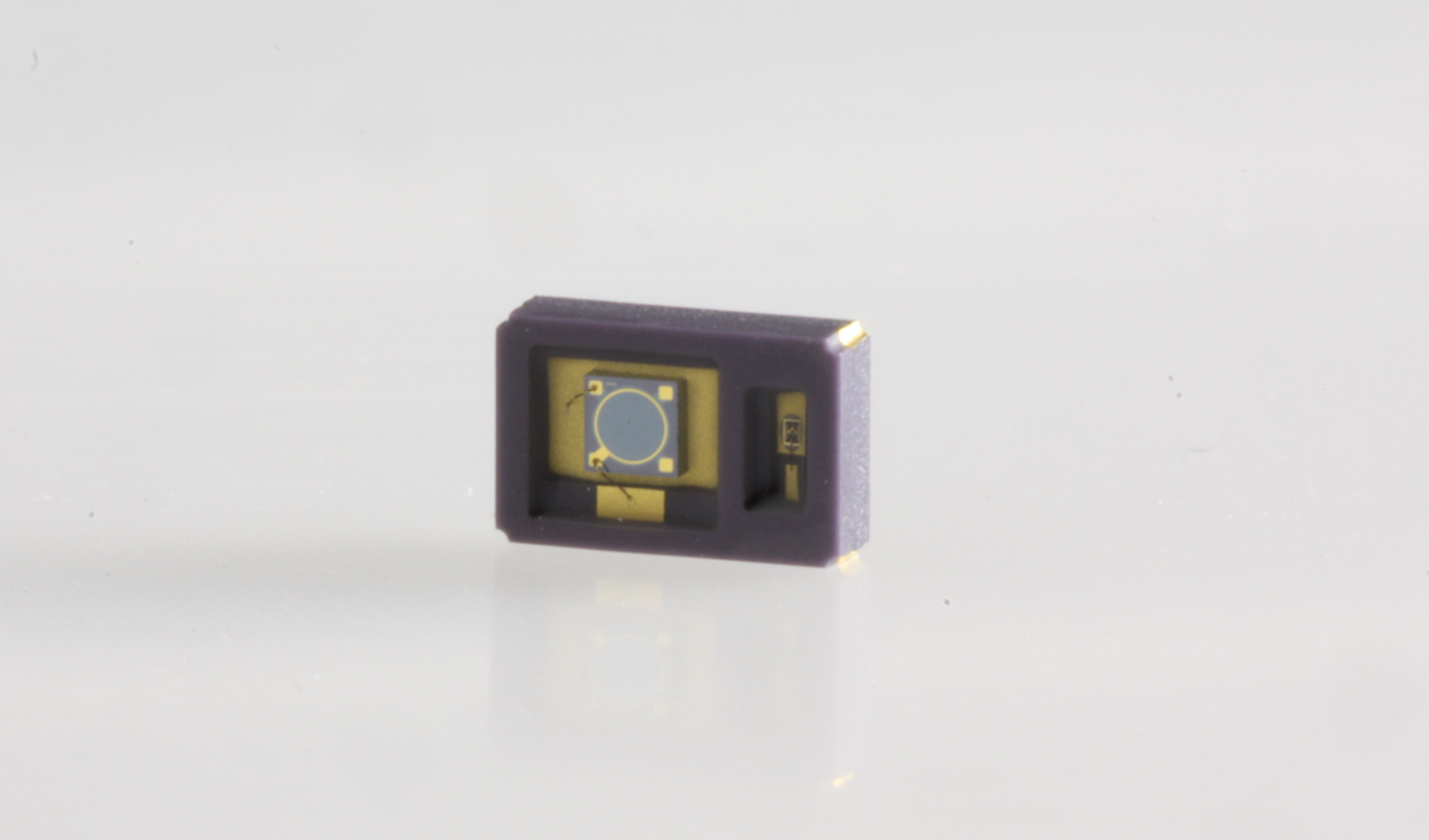 Marktech reflective sensors feature 0.5-1.5mm short detection distance
Marktech Optoelectronics has announced the expansion of its surface-mount family of SWIR reflective sensors.
The sensors are suitable for position sensing and detection applications, including card, barcode, edge sensing and money bill readers. Marktech surface-mount SWIR reflective sensors combine both a short wavelength infrared emitter and a high-sensitivity InGaAs photodiode. Emitted light from the sensor is reflected back to the detector side as an object enters the sensing area, with an optimal short detection distance of 0.5-1.5mm.
The series is offered in six standard models, each with its own peak emission wavelength from 1040-1625nm. They are offered in 4-pad SMD black moulded housing. The black housings are designed to help reduce the risks of measurement uncertainty created by external ambient light effects. The series' overall footprint measures 5.1×3.3mm. Units are both REACH and RoHS compliant.
Small-to-medium sized quantities of standard surface-mount SWIR reflective sensors are typically available with 24-hour shipment from stock through Digi-Key Electronics. Sensor customization is also available upon request, in quantities ranging from prototypes to OEM volumes.
For more information about surface mount SWIR reflective sensor offerings, or other products available from Marktech Optoelectronics, visit www.marktechopto.com.