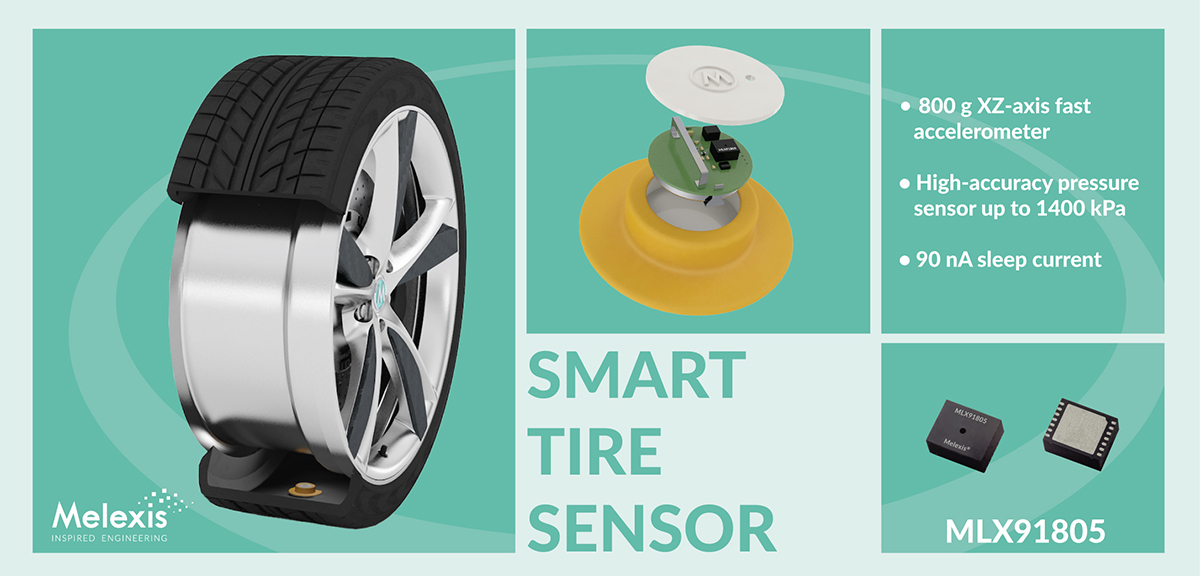 Melexis Announces World-First Combined Sensor for Smart Tires
Melexis, a global microelectronics engineering company, has unveiled the MLX91805 smart tire sensor to help OEMs prepare for the forthcoming extension of mandatory tire-pressure monitoring to include commercial vehicles and to enable future generations of smart tires.
Specially designed to be embedded in the tire, unlike current rim-mounted TPMS sensors, the MLX91805 TMS integrates an 800g XZ-axis accelerometer that senses up to 10,000 samples per second. It also integrates a high-accuracy pressure sensor as well as temperature and voltage sensors.
The MLX91805 is suited to tires for commercial vehicles, including heavy-duty, and passenger cars. With new EU regulations on tire-pressure monitoring for heavy-duty commercial vehicles intended to come into force in 2022-2024, its multiple sensors help ensure compliance and provide extra information, such as loading, that can extend tire life and boost fuel economy and safety.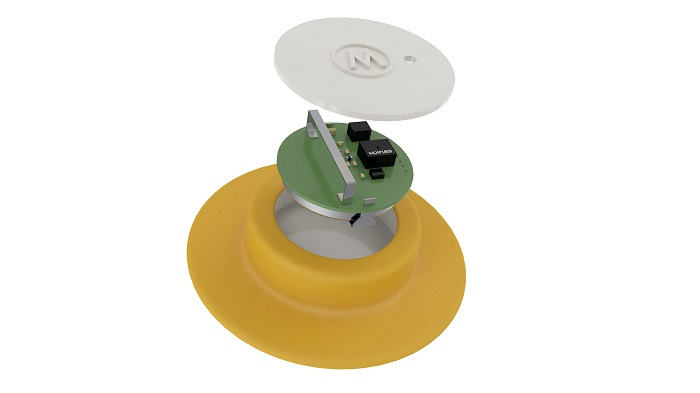 "The interface between the tire and the road has a huge influence on vehicle behaviour. This is exactly where our new sensor is designed to be, capturing information directly from the road," said Ivan Zagan, Product Manager Tire Monitoring Sensors at Melexis. "This world-first device lets tire manufacturers create the next generation of smart tires to deliver extra value for owners and operators, enable new services to maximize fuel efficiency and safety, and contribute to the development of self-driving vehicles."
Integrating a low-power 16-bit microcontroller and 315/433 MHz RF transmitter that draws just 5mA at 5dBm output power, and with an extremely low 90nA sleep current, the MLX91805 can run from a tiny battery for the life of the tire. In addition to built-in diagnostics and fault detection, a math coprocessor allows fast and energy-efficient Digital Signal Processing (DSP). Further assisting the development of smart tires, the MLX91805 comes with Melexis' Library to help application-level software capturing and interpreting key information like accelerometer signals of the tire footprint area.
Join 97,426 other subscribers

Archives