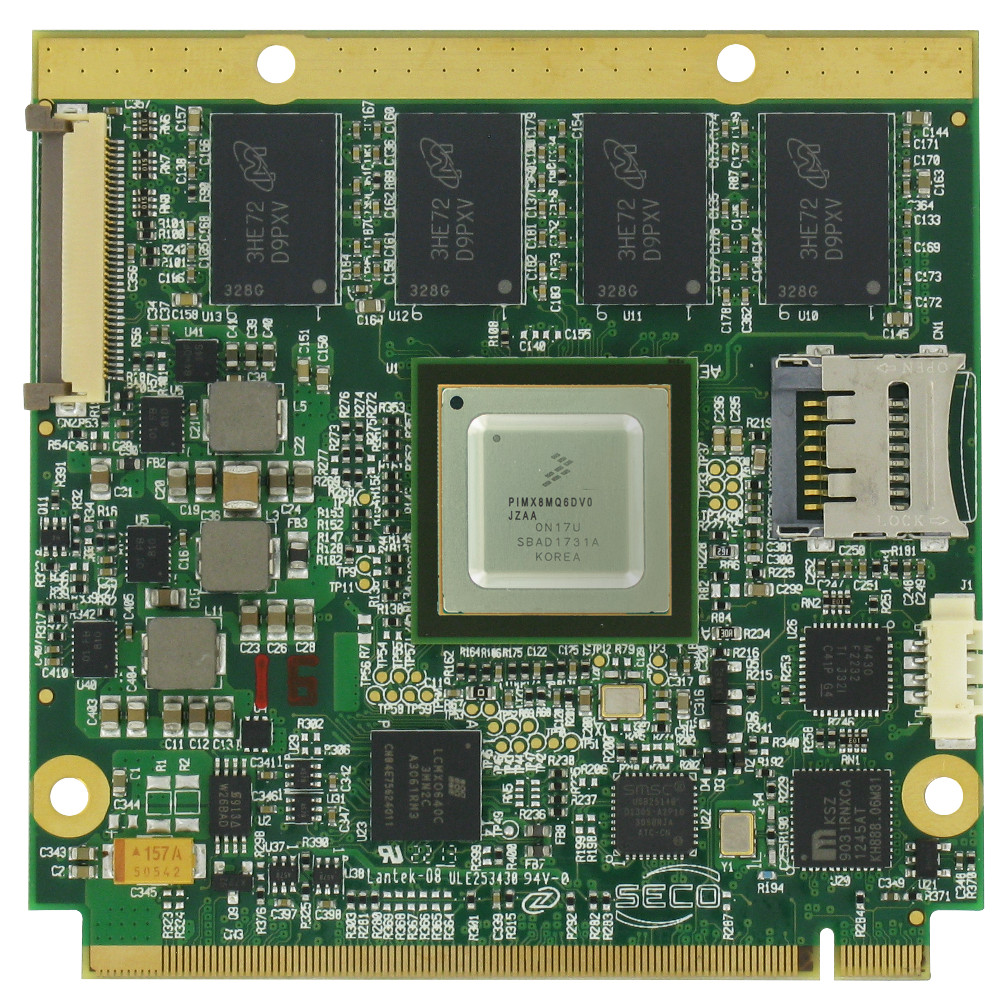 Seco's New i.MX8M And i.MX8Quad Based Modules Run Linux
Seco Embedded Creators have launched the i.MX8M based Q7-C25 and i.MX8Quad based Q7-C26. Both can run Linux and Android, and are available in 0 to 60°C and -40 to 85°C models. The 5V modules have many similar features, but the Q7-C26 based on the more powerful, up to hexacore i.MX8Quad adds some extras such as SATA III support.
The Q7-C25 utilizes NXP's dual- or quadcore, 1.5GHz Cortex-A53 i.MX8M. It facilitates a 266MHz Cortex-M4 MCU and a Vivante GC7000Lite GPU. Unlike the Quad and Dual models, the quad-core i.MX8M QuadLite model lacks a VPU.
On the other hand, the Q7-C26 features the more powerful i.MX8Quad, which is available in quad A53 configurations, but clocked to a lower 1.26GHz. All three i.MX8Quad Quad models also accommodate dual Cortex-M4 MCUs and dual GC7000Lite GPUs. The mid-range i.MX8QuadPlus model combines 1x Cortex-A72 core and the high-end QuadMax adds 2x -A72 cores.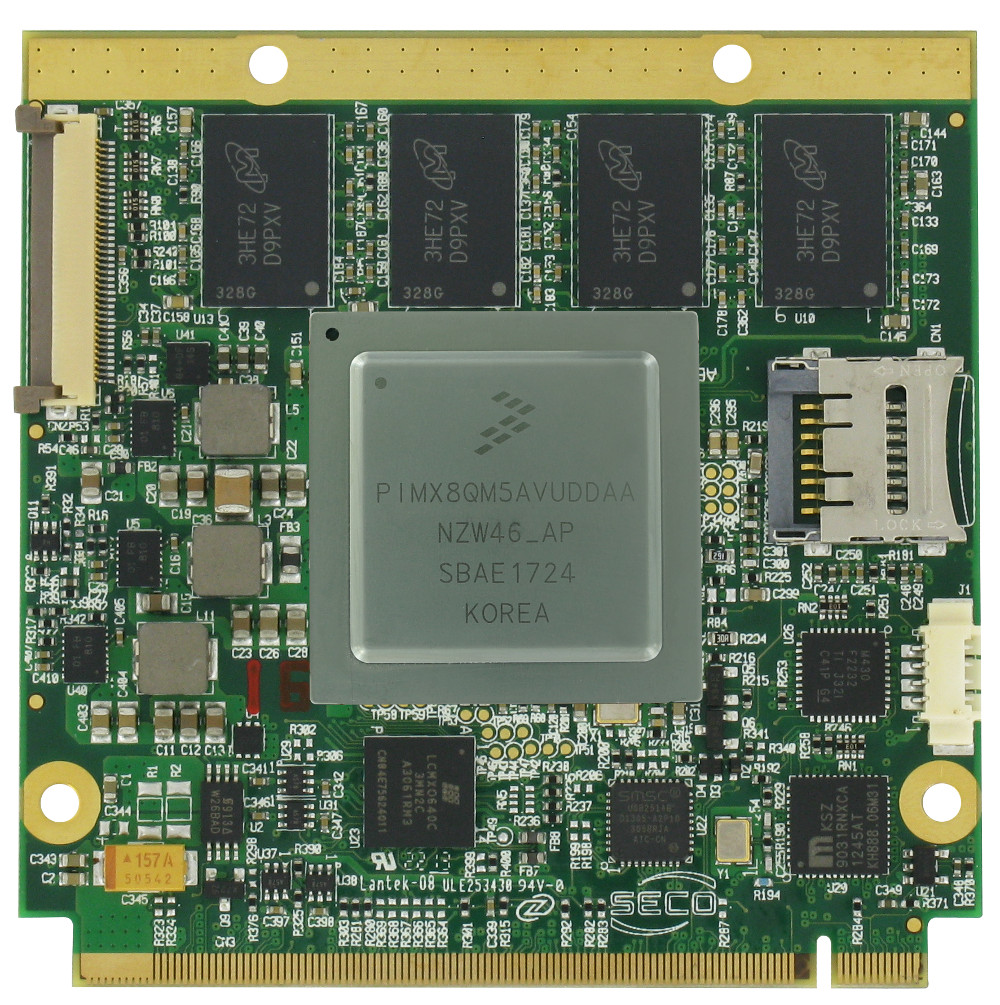 Both the Q7-C25 and Q7-C26 ship with onboard LPDDR4-3200 RAM, but only the Q7-C25 lists a quantity, which is up to 4GB. They both offer presumably optional eMMC and QSPI flash onboard, but no quantities are listed. Only the Q7-C26 supports SATA III, but it's a factory option swap-out for one of the 2x PCIe x1 interfaces provided by both modules. Both COMs also combine a GbE controller.
Both the Q7-C25 and Q7-C26 support up to 4096 x 2160p60 video output with HDR via an HDMI 2.0A port. On the Q7-C26 DisplayPort 1.3 is supported, and the Q7-C26 also supports HDCP 2.2. Both modules also provide an HD-ready LVDS interface, I2S audio, and a MIPI-CSI camera interface.
The Q7-C25 supports 5x USB ports compared to 6x on the Q7-C26. Yet on the Q7-C25, two of those are USB 3.0 compared to one on the Q7-C26, which is the only one to support a USB OTG port. Common features on both modules are 2x I2C, 8x GPIO, and single UART, CAN, SPI, and SD connections. They both supply a watchdog and power management signals and the Q7-C26 also features a boot select signal.
Both modulessupport the same 3.5-inch form-factor, cross-platform (Arm and x86) CQ7-A42 carrier board. Another option is a Q7 Dev Kit 2.0 that offers a different and much larger CQ7-A30 board with more legacy connections.
No pricing or availability information was provided for the  Q7-C25 and Q7-C26 modules or related carrier boards and kits as they are currently under development. More information may be found in the following Seco product pages for Q7-C25, Q7-C26, CQ7-A42 and Q7 Dev Kit 2.0.
Join 97,426 other subscribers

Archives