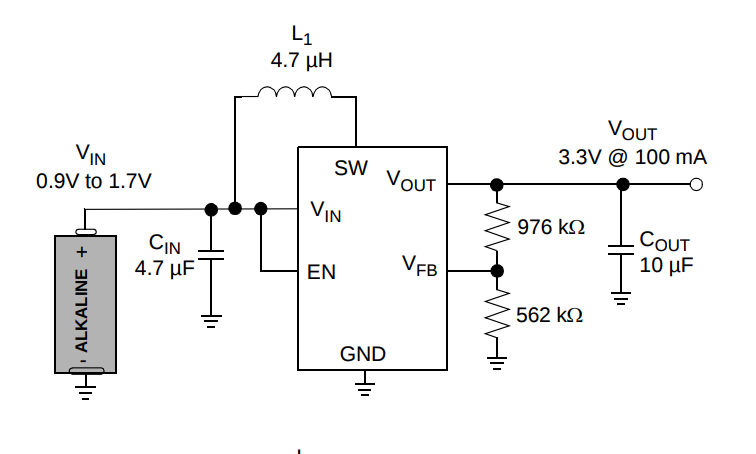 Microchip's MCP1640 – Super-Effective Battery Power
Designers working on line-powered systems are in luck…
Designers working on line-powered systems are in luck; whilst wasting power is always bad, a few mA of waste don't really matter. When working on battery powered systems, every bit of energy helps – an efficient switching regulator can be helpful in various ways.
First of all, the holy grail of battery powered systems is connecting your electronics directly to the battery. Controllers with a wide input range can "float" around the battery voltage, thereby eliminating switching losses completely. Sadly, this is not always possible – LCD modules and various other elements demand fixed voltages or tight voltage ranges.
In this case, a highly efficient voltage regulator can be valuable. Microchip's MCP1640 boasts with a 96% conversion rate, and furthermore it comes with a power-saving shutdown mode as shown in figure A.
Due to the high switching frequency – the PWM modules work at 500KhZ – the inductors required are small; their weight is comparable with that of SMD resistors, thereby ensuring "minimal grief" when used in surface-mount form factors. […continue reading]