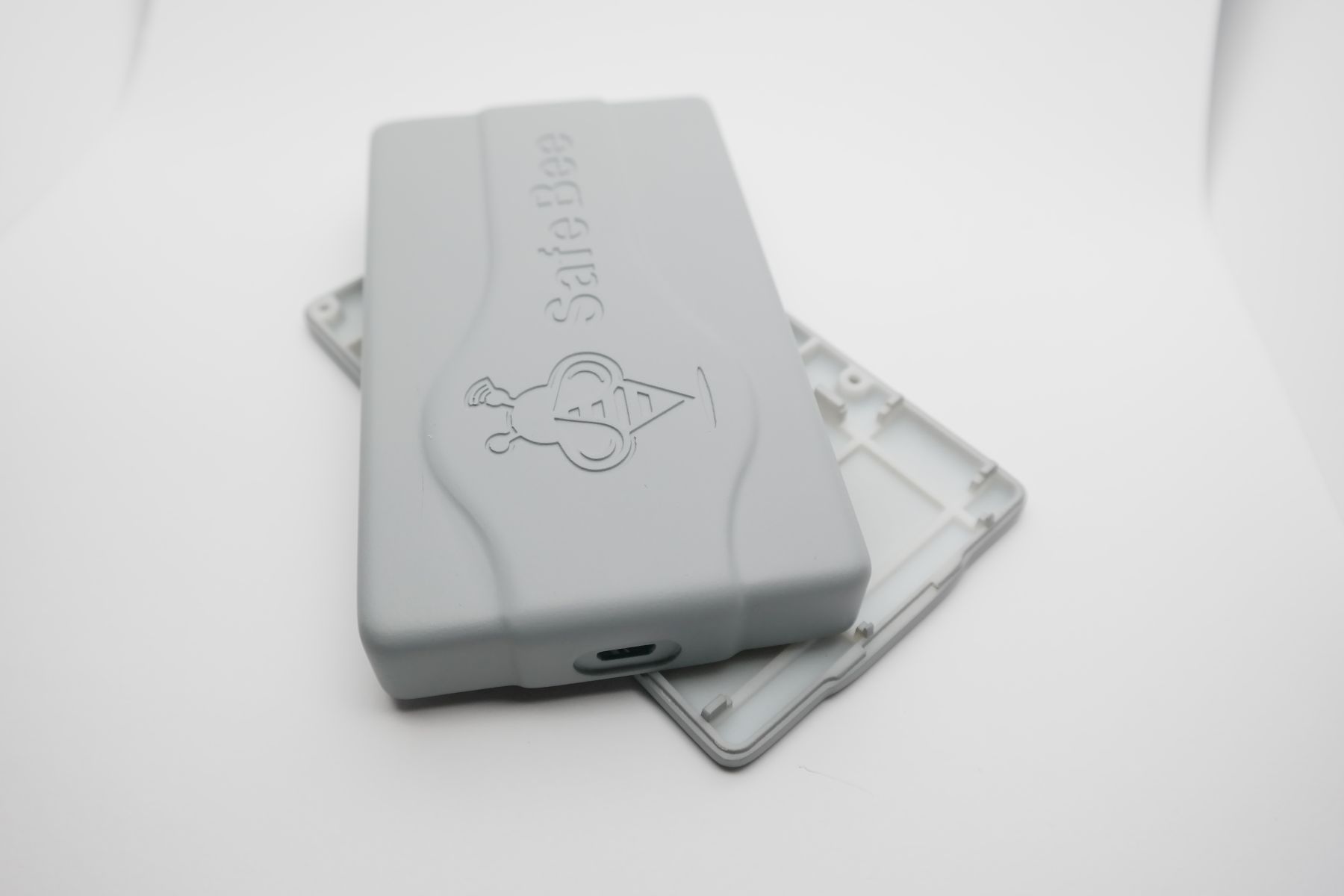 PCBWay 3D Printing Service Review
Introduction
Designing a new hardware product is a road filled with potentially expensive twists and turns which if not properly managed could result in heavy losses both in time and money. While designing and manufacturing the electronics unit, in my book, remains the most challenging part, the enclosure and mechanical parts are equally key. Additive manufacturing, via 3D printing, in recent times has provided makers and prototype engineers with an easy way to quickly develop enclosures for their projects, however, often times the quality of the prints are usually low (not so durable and neat) and the production takes way more time than is encouraging, all of this, usually as a result of the limitations of the cheap 3d printers deployed. To solve this, makers, startups, product developers, etc., typically send their designs to Industrial 3D printing service providers like PCBway.
The choices when it comes to selecting the right manufacturer can be quite tricky, thus, for today's article, we will be evaluating the capabilities of one of the most popular names in the business, China-based PCBway. As a tag-along, we will also review their recently launched CNC machining service.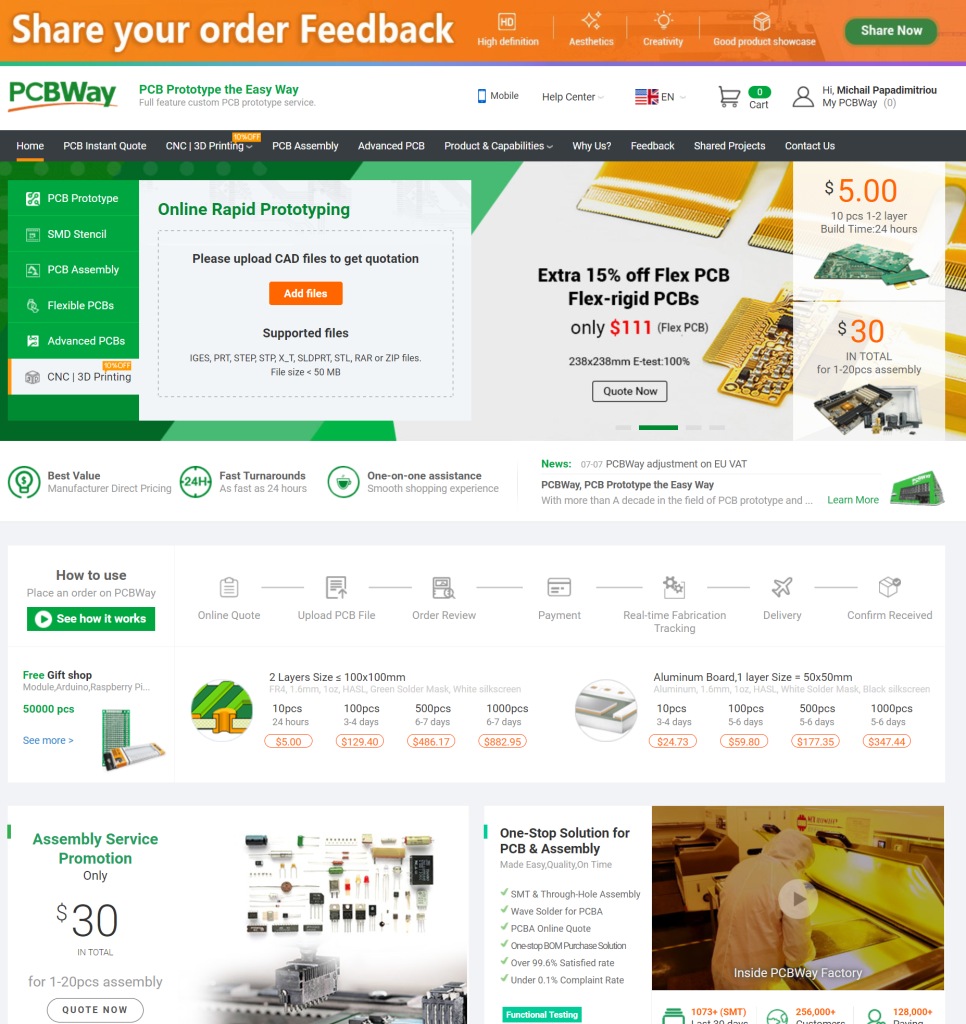 PCBWay is definitely a name familiar to most folks, I dare say everyone, in the maker/hardware community for the excellent PCB-related services they provide, from the manufacturing of different types of PCBs (flex, rigid, multilayer PCBs, etc) to their PCBA, prototyping services. and multiple ecosystem support programs. In March 2021, as a response to requests by customers for them to launch a CNC / 3D printing service to make the development of enclosures easy, PCBWay announced the launch of their 3D printing service with the goal of becoming a one-stop-shop with everything customers need for the manufacturing of new hardware products.
Launched as a rapid prototyping section which features 4 major services category including; CNC Machining, Sheet Metal Fabrication. Injection Molding, 3D Printing. Our focus for this article, however, will be the 3D printing and CNC Machining service.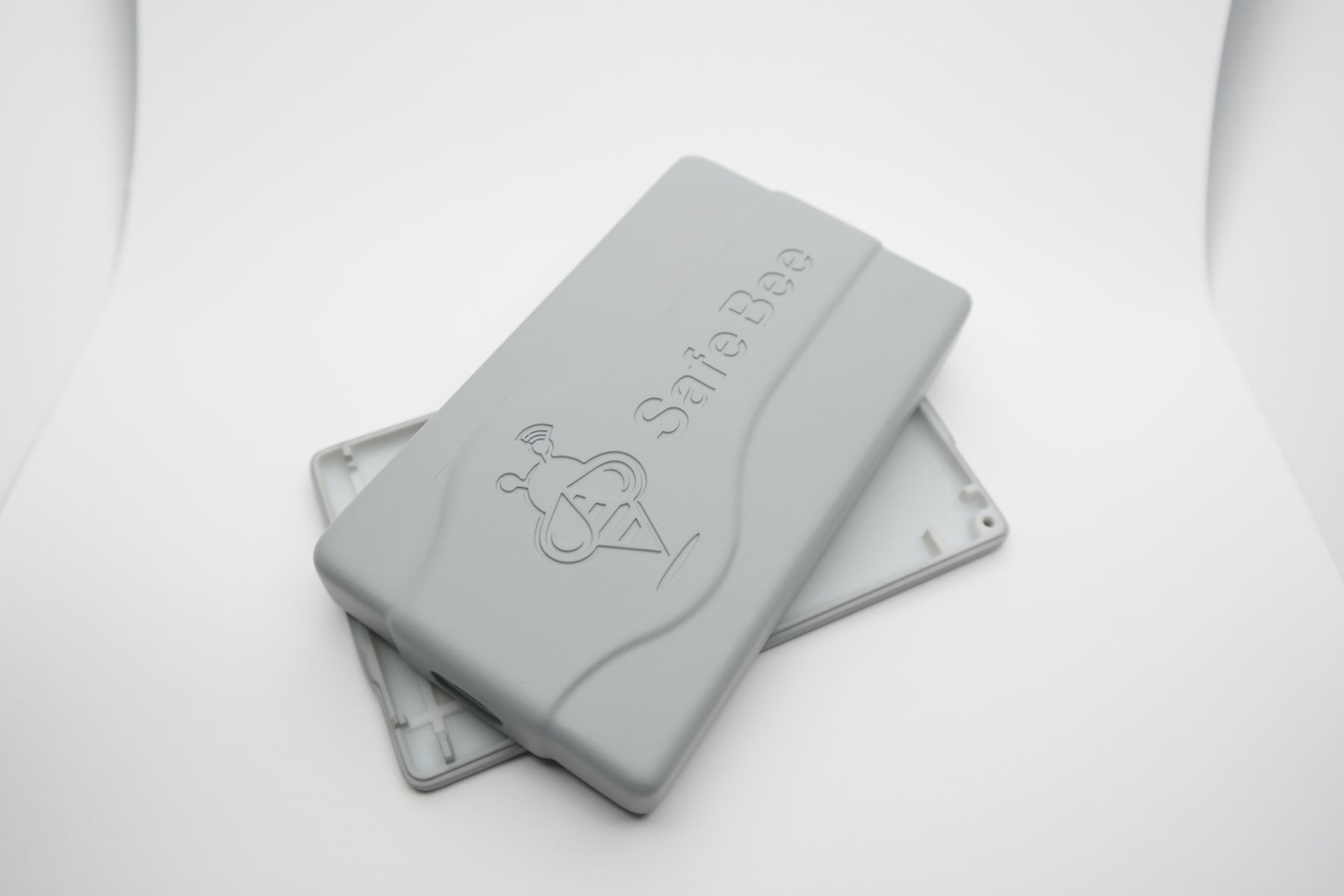 Capabilities
With a distributed network of over 50, state-of-the-art, industrial 3D printers with build volumes of up to 600mm x 600mm x 420mm, PCBWay, from the get-go was focused on establishing itself as a leader in the 3D printing ecosystem. Offering services ranging from the manufacturing of prototypes to product grade parts using diverse 3D printing technologies including; Fused Deposition Modelling (FDM), Vaccum Casting, Selective Laser Melting (SLM), Digital Light Processing (DLP), Stereolithography (SLA), and selective laser sintering (SLS).
In the same vein, the CNC machining service features state-of-the-art machines capable of diverse operations ranging from 3-axis milling, 5-axis machining, and all shades of turning.
Three things that have come to characterize PCBWay for most makers who have used them for PCB manufacturing include; Intellectual property protection, great turnaround time (especially), and quality outputs. These same standards and characteristics are the hallmark of the 3D printing and CNC machining services. To ensure IP Protection, customers go through an onboarding process where contractual obligations and non-disclosure agreements are signed. As with the PCB service, customers get dedicated support personnel who monitor updates from the factory to ensure both project timelines and quality levels are met.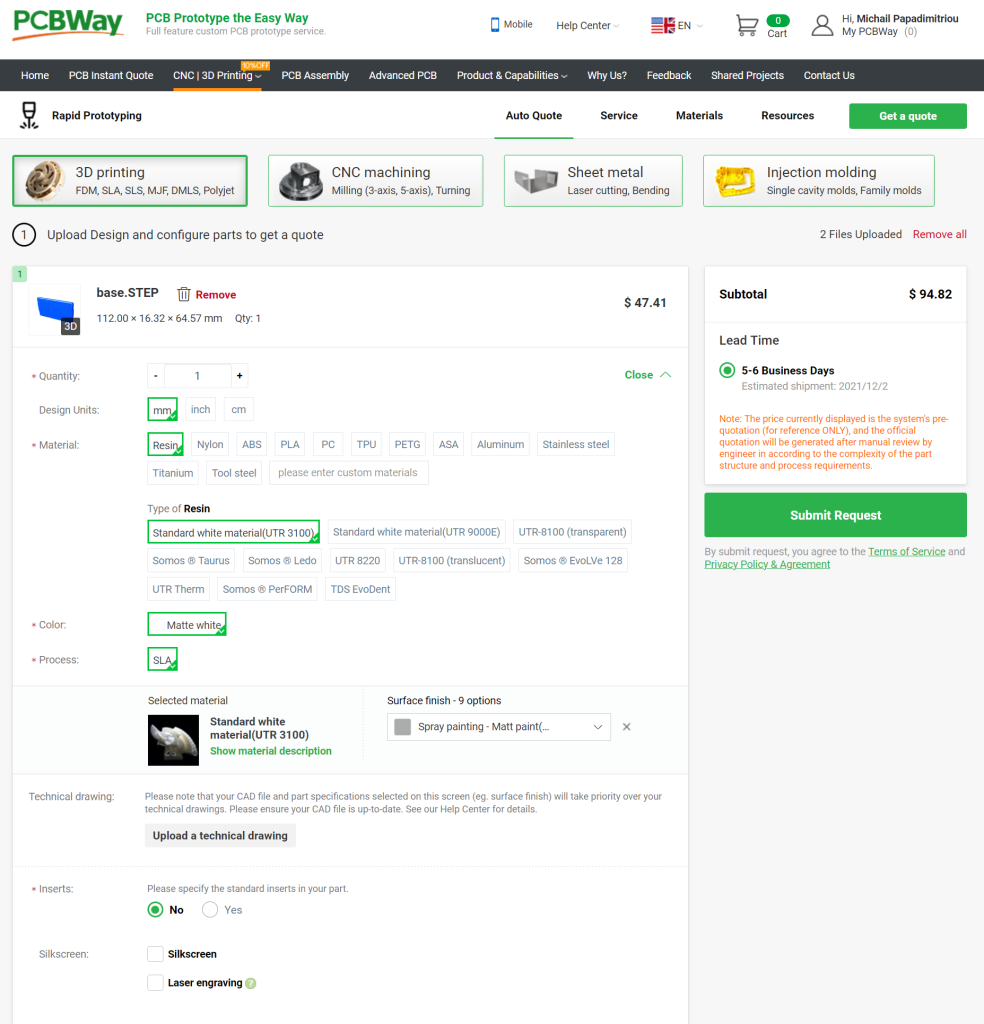 One of the coolest features of the newly launched services for me is the real-time online quotation system. Similar to the process of ordering PCBs, quotes are provided immediately after your CAD file is uploaded and different parameters like color and material, etc., are selected. In most situations, the price varies based on the type of material and color, but you wouldn't have to wait or engage in back and forth emails to see what the material you have decided to use will cost you. This helps with decision-making and speeding up project timelines in hierarchical organizations as you can quickly inform the decision-makers about changes in price.
Test Print
To test their service we uploaded our SafeBee – A GPS Tracker for Beehives enclosure to the quotation system. The system provided a quote of 56.33 USD without shipping to our lab. This cost may sound ok for a prototype but not good for a production cycle. The material we choose was Standard Resin Printing in white material with grey paint finishing. You can see the end product in the photos above.
In addition to providing an instant guaranteed quotation, the online ordering system also provides instant DFM feedback which spotlights errors in your design that may prevent you from getting the desired outcome. This reduces the need for multiple iterations on your part, thereby reducing cost, and ensuring you stay on track with timelines.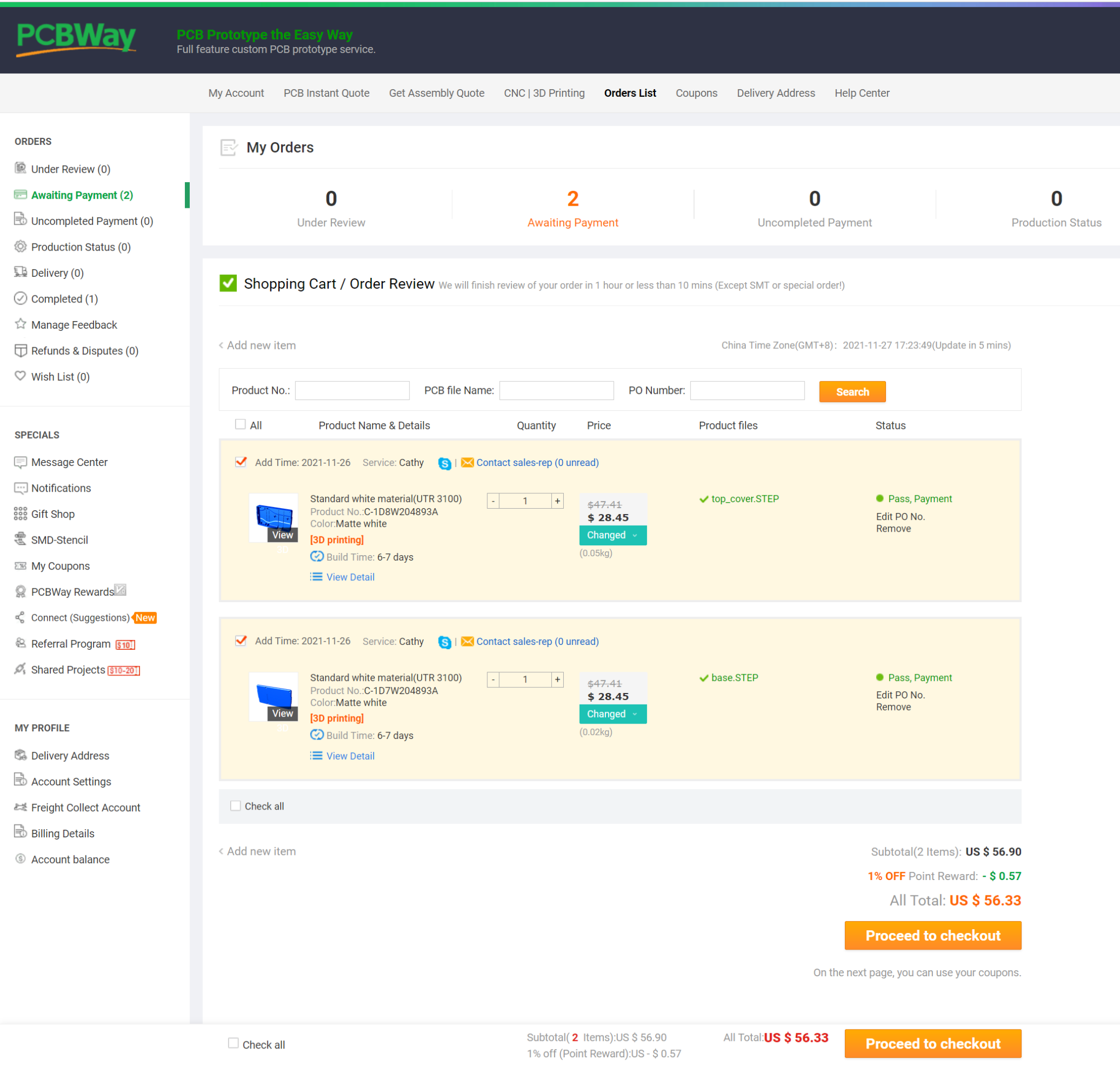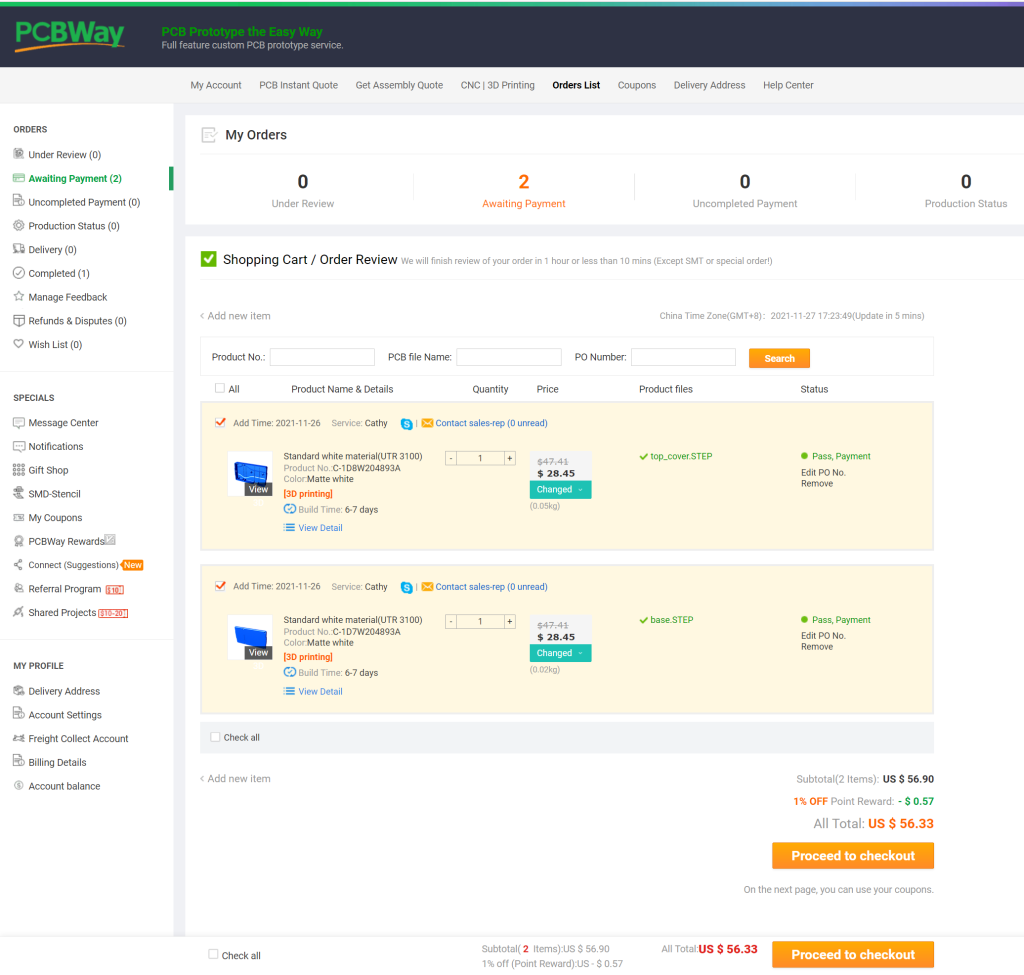 Once an order is placed, production status, updated in real-time, is available on the order page to help you know the current stage of your production and the next stage. In time-constrained projects, this could be a useful tool for planning the development and delivery of other parts of the project.  The average lead time irrespective of volume is usually around 2 days, so you won't have to follow up for long. The delivery time was about 6-7 days from China to Greece with DHL.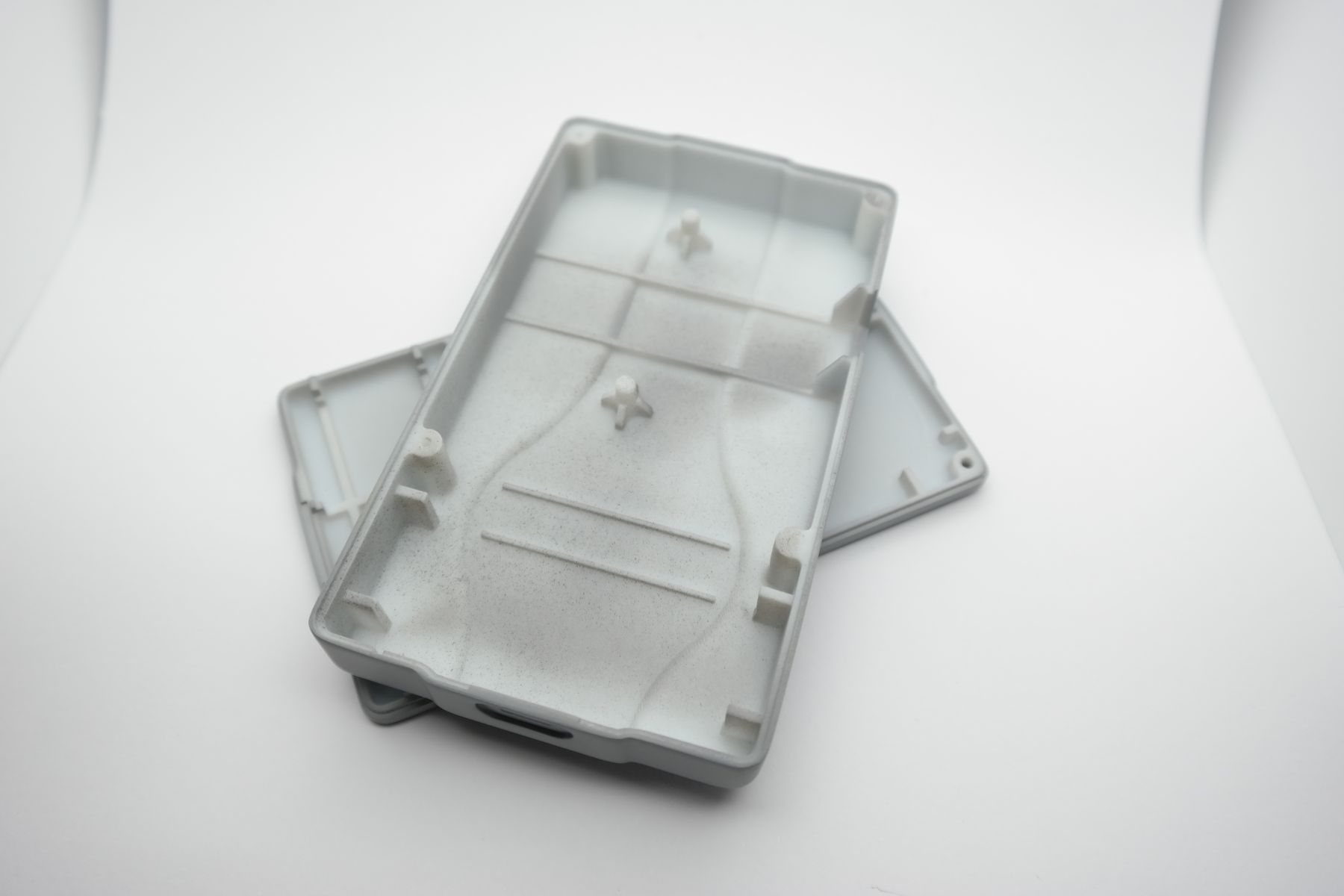 Materials Available
Support for the material you want to work with is one of the many things to consider when selecting a 3D Printing manufacturer. Across the multiple 3D Printing technologies it supports, PCBWay's 3D printing service supports different grades of a wide range of materials including;
Resin

Nylon
ABS
PLA
TPU
PC
PETG
ASA
For its Selective Laser Melting based 3D printing service, PCBWay supports metallic materials including:
Aluminum
Stainless Steel
Titanium
Tool Steel
The support for material lines holds true, not just for 3D printing. For the CNC Machining service, PCBWay supports many metals, and elastomers suitable for both prototyping and production including:
Aluminum
Stainless Steel
Brass
Copper
Mild Steel
Alloy Steel
Tool Steel
Spring Steel
For the plastic CNC Machining services, some of the materials supported include multiple types of:
ABS

(3 types)

Polycarbonate (PC)
Nylon 

(2 types)

Polypropylene (PP)
POM (Delrin/Acetal)
PTFE (Teflon)
PMMA (Acrylic)
Polyethylene (PE)
PEEK
Bakelite
Rubber
In situations where your desired material is not on the list, or you can't seem to decide on the best material to use, the service allows you to select a custom option under the material drop-down on the quotation page. This will provide you with the opportunity to specify the features, tolerances, inspection, and quantity needs.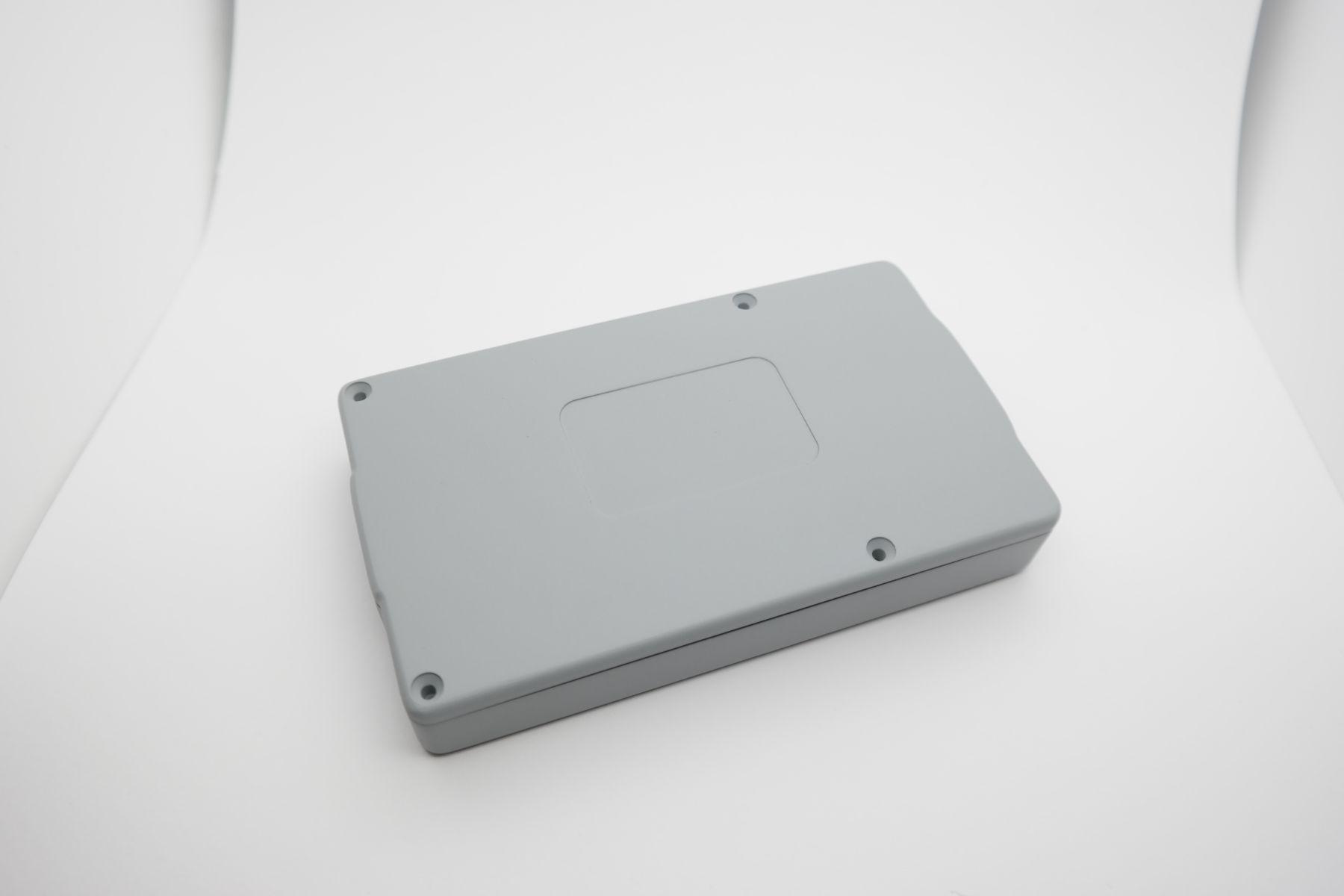 Conclusion
The delivered enclosure was high quality with a smooth surface finish and our overall experience was positive. The only point we could mention is the high cost of this service that goes up to ~100 USD including shipping with DHL.
Personal experience with the PCBWay 3D printing service makes me want to recommend it, but the experience of others from Youtubers and bloggers who have used the system and have received the same consistent quality delivery, makes me want to go a step higher and endorse the service.
More information on the PCBWay 3D printing and CNC Machining service can be found on the rapid prototyping section of PCBWay's website.
Join 97,426 other subscribers

Archives