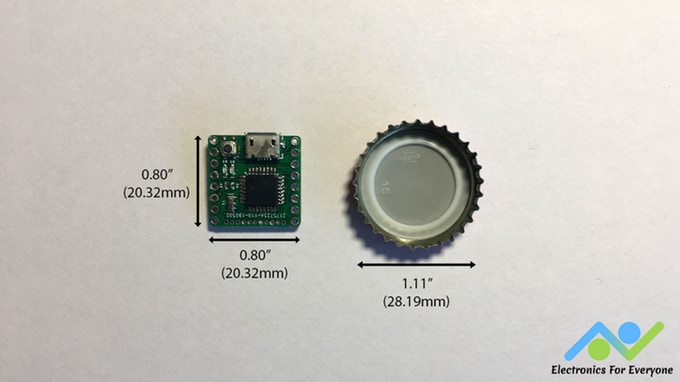 Piksey – A Newcomer in the Battle of World's Smallest Arduino Compatible Board
The World's Smallest Arduino has been one of such title that is heavily contested by so many Arduino compatible boards. We have seen several boards that have claimed the title in one way or the other such as boards like pico, µduino, beetle, nerdonic or even digispark. µduino seems to be the world smallest Arduino compatible board among all measuring at only 0.5″ by 0.5″.
So if µduino is the smallest, what is Piksey? Piksey is most likely the World's Smallest Arduino 328 Clone measuring about 0.8 inches by 0.8 inches. Even though the Piksey board is slightly larger than the µduino version, it is still the true smallest Arduino clone. The Atmega 328P processor powers the Arduino Uno board and the same processor is what runs on Piksey, unlike µduino which is based around Atmega32U4 processor.
Just like the Arduino Uno, the Piksey extends all the 13 digital IO pins and all 5 analogue pins out; this will make the board fully working with all existing Arduino Uno based codes, libraries, and even shields. So yeah, the Piksey is the World Smallest Arduino 328 Clone.
The Piksey is a new Arduino compatible development board that is developed by BitsNBlobs and currently running a kickstart campaign. The new board is a tiny board as compared to the real Arduino Uno board and still pack similar features. The board is as small as a crown cap and yet powerful.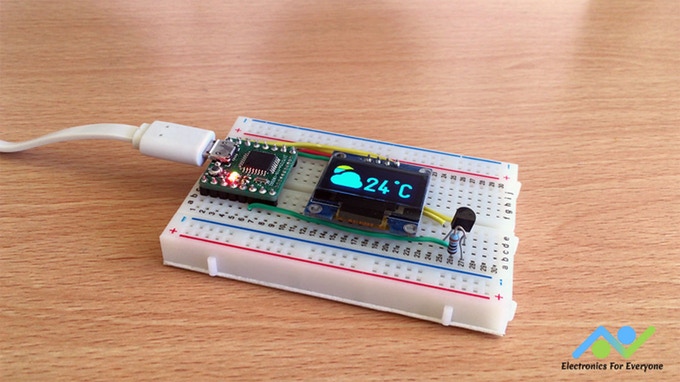 At the heart of the Piksey board is the all famous Atmega328P running at 16MHz, 32KB of Flash, 1KB of EEPROM, and 2KB of SRAM. Just like the Arduino Uno board, the Piksey board is also a 5V rated board. It is breadboard friendly and provides up to 16 pins for digital and analogue purposes.
The board is powered via a micoUSB port and can take in a max of 18V through the inbuilt voltage regulator. The board comes with an inbuilt USB-serial converter for programming the device.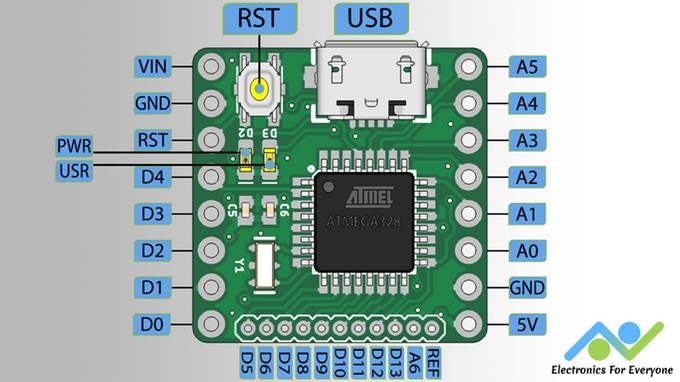 Below are summarized the features of the board:
Size:  At 20x20mm, the Piksey core is smaller than a crown cap!
Processor: ATmega328P @ 16MHz, 32KB Flash, 1KB EEPROM, 2KB SRAM
Voltage Regulator:  18V DC wide range input voltage
Breadboard Compatible – 16 breadboard compatible pins, rest available on 1.27mm header
Connectivity: micro USB for programming and power
Others: Contains power and general purpose LED
Reset Switch: A Tactile switch for module reset
The
Piksey
board will find use in applications that need to work with tight spaces, and it even comes without any headers. The Piksey crowdfunding campaign is now active on
Kickstarter
with pledges starting from £8 to £20.