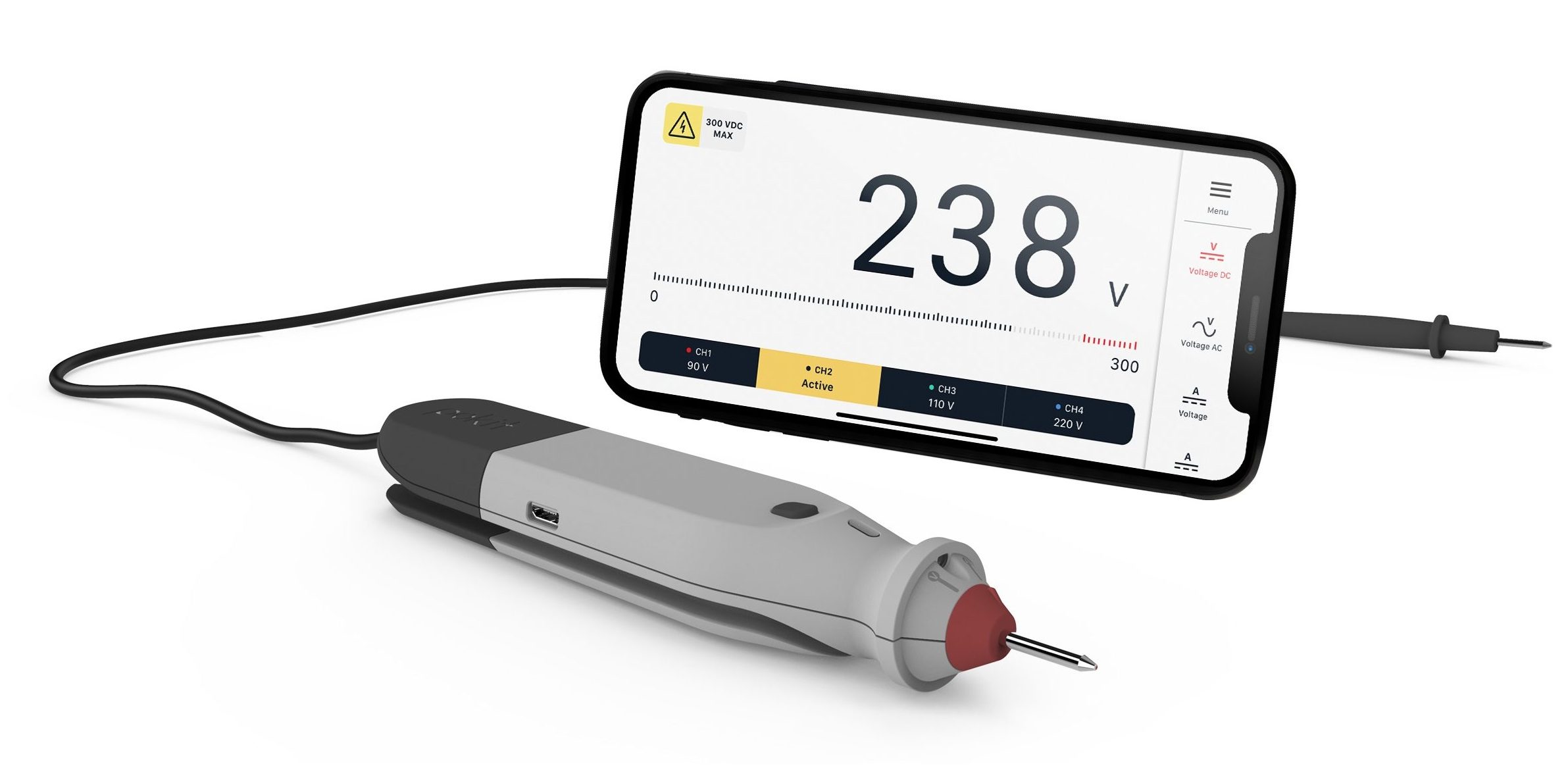 Pokit Pro is World's Smallest Wireless Multimeter, Oscilloscope, and Logger
We saw Pokit Pro's second Kickstarter campaign in late 2019. It was a crowdfunding project with AU$30,000 and counting in the November end of 2019. The company's current press release in 2021 says Pokit PRO has raised over AU$1.66 million from nearly 10,000 backers. Pokit Innovations also claims that it is the most funded DIY Electronics product ever on Kickstarter. Also, it is in the top 5 most funded Australian Kickstarter projects till now.
Pokit Pro is all in one multimeter, DSO, and logger for portable electronics testing and measurements. Hence, it is an excellent option for makers, technicians, and engineers as its portable feature allows them to carry it anywhere they want. Adding more to the mobile quality, the device has a pen-style design structure that can easily fit in the pockets. Also, the Pokit Pro is budget-friendly without a "prohibitive price tag."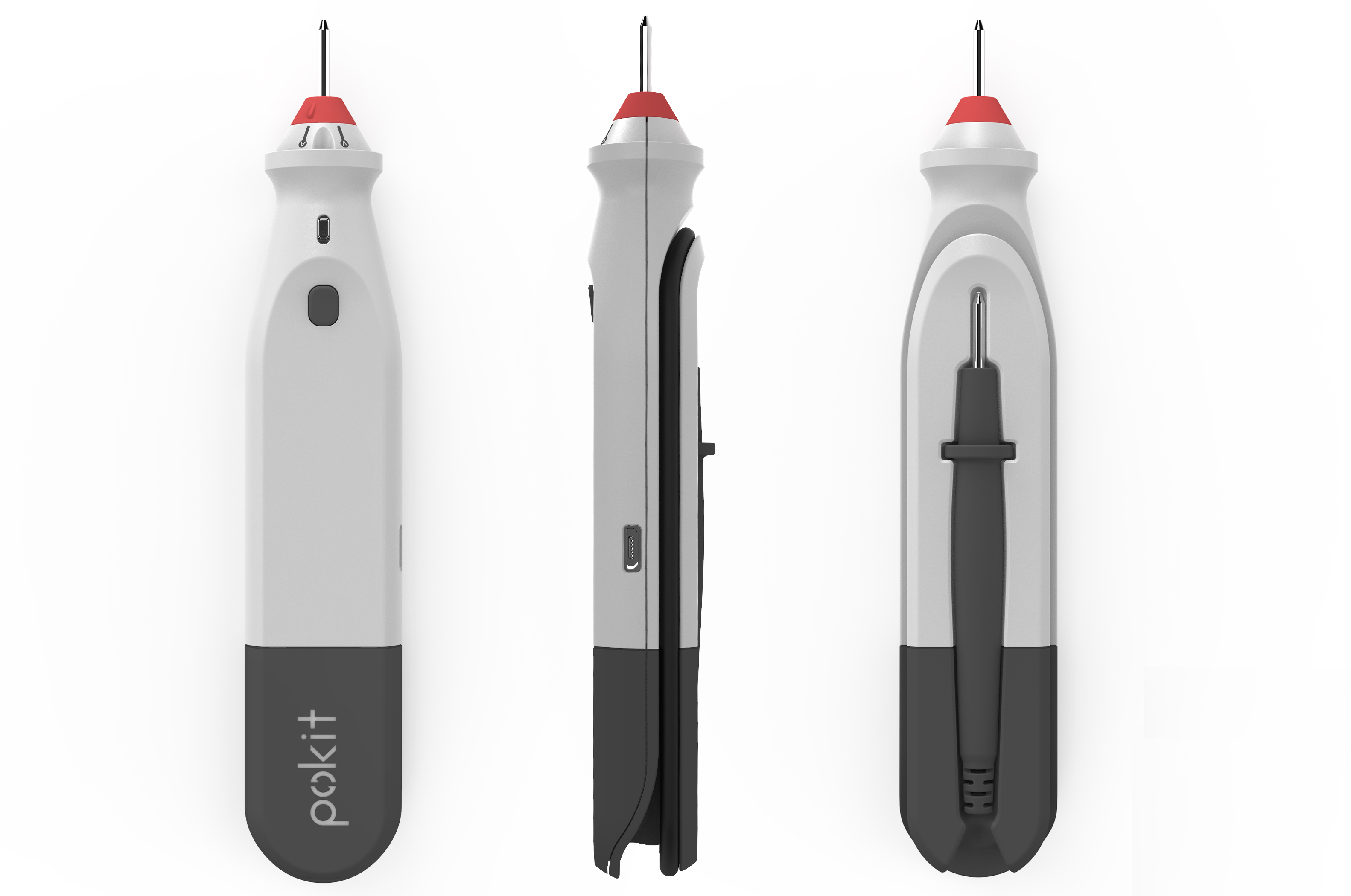 You might have seen numerous multimeters and DSO, which have a lot of specifications. But Pokit Pro comes with wireless functionality, enabling connectivity to the smartphone app to measure a wide range of electrical and electronic quantities. These quantities include voltage, current, resistance, capacitance, and temperature. So, the wireless connectivity is via Bluetooth technology with a range of 10 meters. Further, Pokit Pro also allows continuity and diode checking in complex circuits.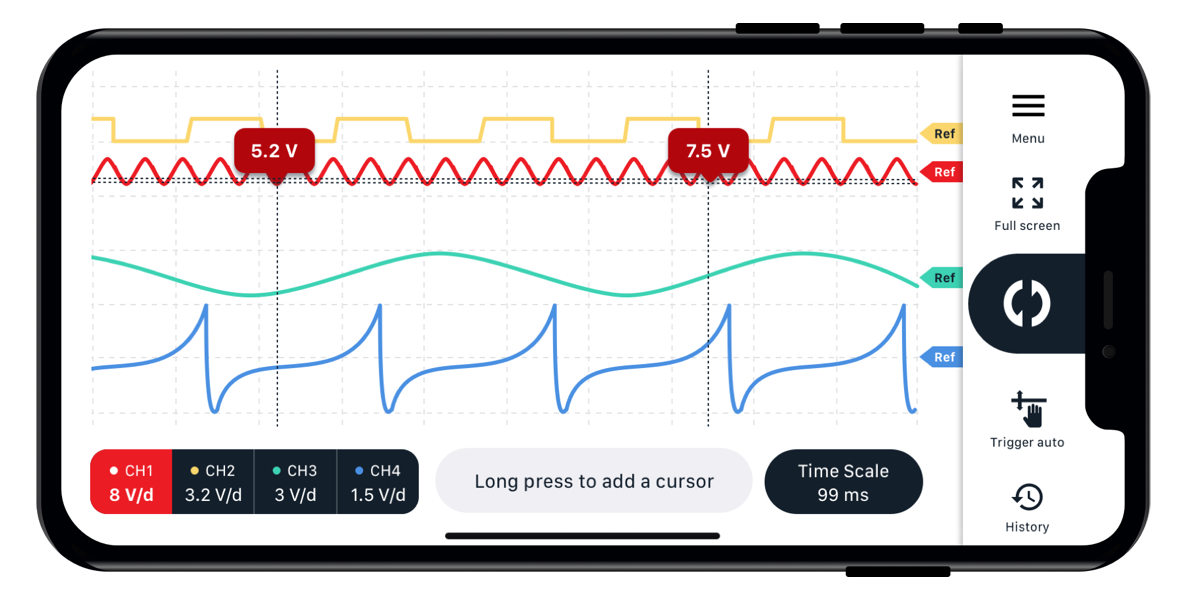 Technical Specifications of Pokit Pro
Multimeter
Voltage measurement of 10mV to 600V DC, 600V AC (RMS) with CAT III. Also ±1% tolerance
Current measurement range from 1mA to 10A max with ±1% tolerance
Resistance Measurement from 1 to 1M Ohm with ±5% tolerance
Temperature from 1 to 60°C ±1%°C and 34°F to 140°F±1.8
Diode check and continuity check functionalities
Maximum continuity check delay of 10ms
The continuity buzzer feature comes with an internal buzzer
Oscilloscope
Voltage measurement of 10mV to 600V DC, 600V AC (RMS) with CAT III. Also ±1% tolerance
Current measurement range from 1mA to 10A max with ±1% tolerance
Sampling specification of 12bits and 1M sample/sec
DC input impedance of 1M ohm
Logger
Logging parameters include voltage, current, and temperature
Logging capacity of 256kB and1.8min/sample at 6 months
Sample rate of 100ms to 18hr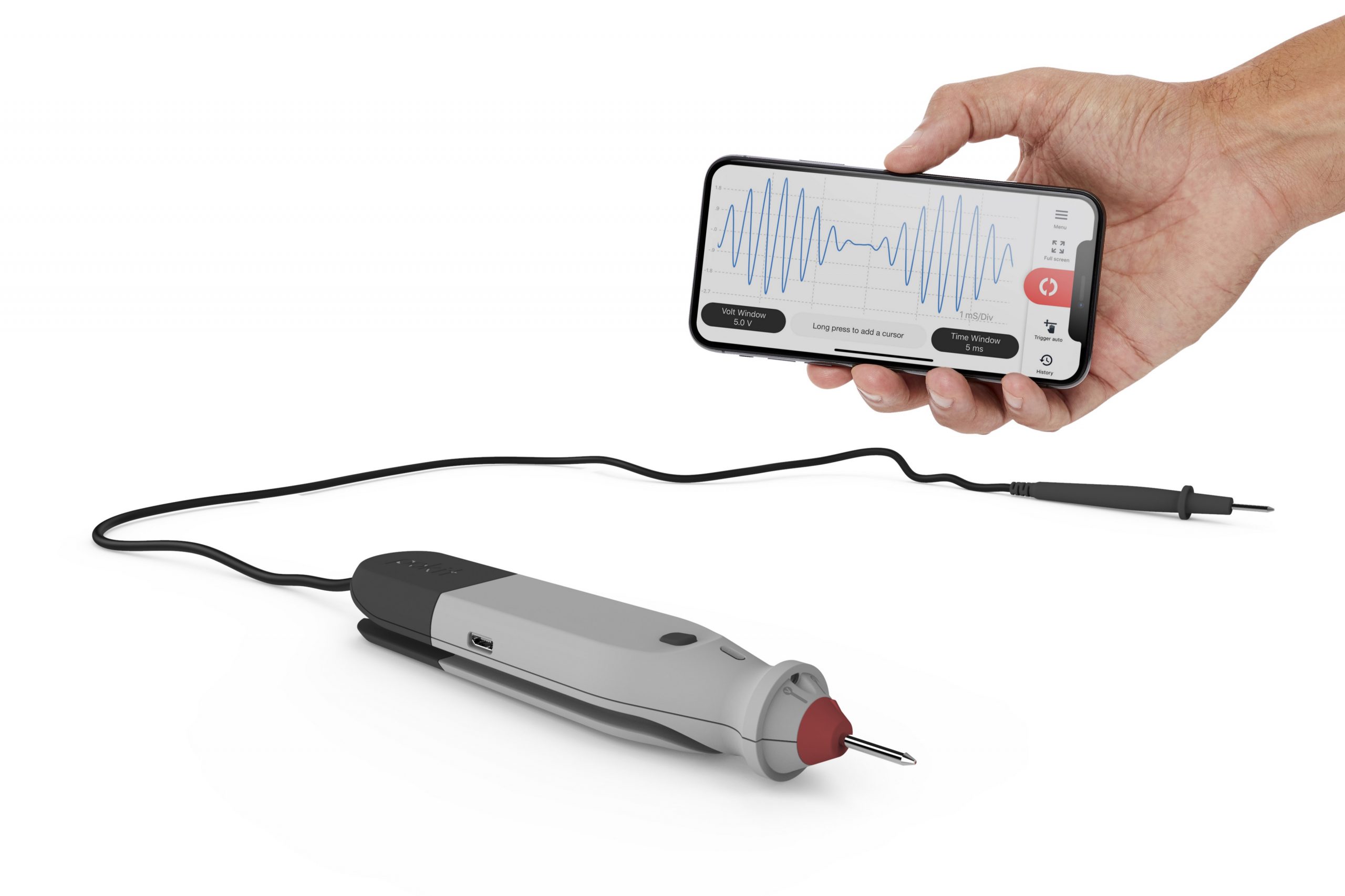 Pokit Innovations claims that
"Pokit's harnessing of the power of smartphones has revolutionized the way test and measurement tools are used. Hence, there is no other tool which brings such power, accuracy, and functionality in such a small package."
The Oscilloscope of Pokit Pro comes with additional features like an acquisition button, continuous sampling, trigger, and multichannel measurements. Channel naming, RGB channel identification, and Digital Fourier Transform are also some of the functionalities.
Pokit Pro is ideal for electronics and automobile applications. It is also a great fit for home electricals and technical testing use cases. Pokit Pro is available for preorder at $119 USD. For more information visit the official product page of Pokit Pro.
Technical specifications and images have also been taken from the product page.
Join 97,426 other subscribers

Archives