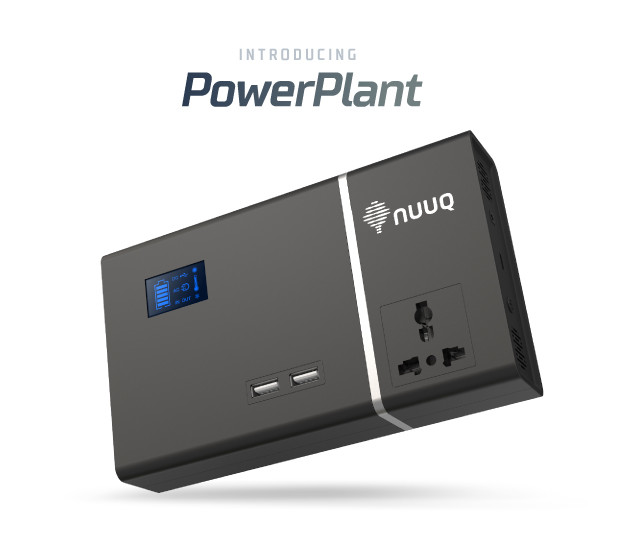 PowerPlant, A Personal Power Assistant
Imagine you won't need electricity mains wherever you are outside! PowerPlant by Nuuq is trying to solve this issue by providing its charging mains-alike power bank. PowerPlant is light enough to be convenient to carry, suitable for you backpack and is TSA approved. Also, it is powerful enough to charge loads of device with its 95 Watts power output.
Check this video to know more about PowerPlant:
Power on the go!
Fortunately, PowerPlant includes a universal plug input, a replaceable battery, plus an inner temperature protection. In addition, it will provide you with easy read via its LCD plus fast charging. Furthermore, it has many competitive advantages compared to similar products.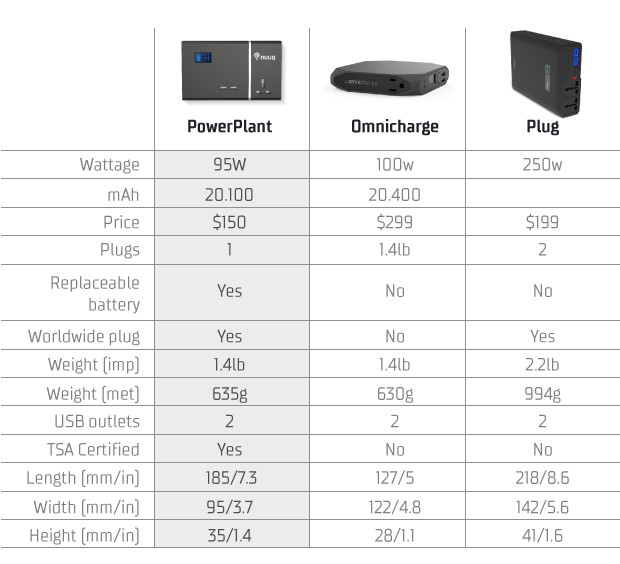 To summarize, below are the full specifications of PowerPlant:
Universal plug for 2 & 3 pin plugs (ideal for USA, UK, Europe and Australia)
Output 19v/1.58A 5v 2.4A
Output: AC 100 – 240v/95W (max)
Modified Sine Wave Inverter
Replaceable 20100mAh lithium-Ion battery
2 x 2.4A 5v fastcharge USB ports
1 x USB-C
1 x 19 Volt fast charge charging port
LCD display with battery charge, temperature, AC, DC and In/Out display
IP4 Splash-proof water resistance
PowerPlant is now live on a crowdfunding campaign on Indiegogo. Amazingly, it has achieved 500% of its goal and still has 11 days to go. Finally, PowePlant is available for $150, you can check the campaign for more details.