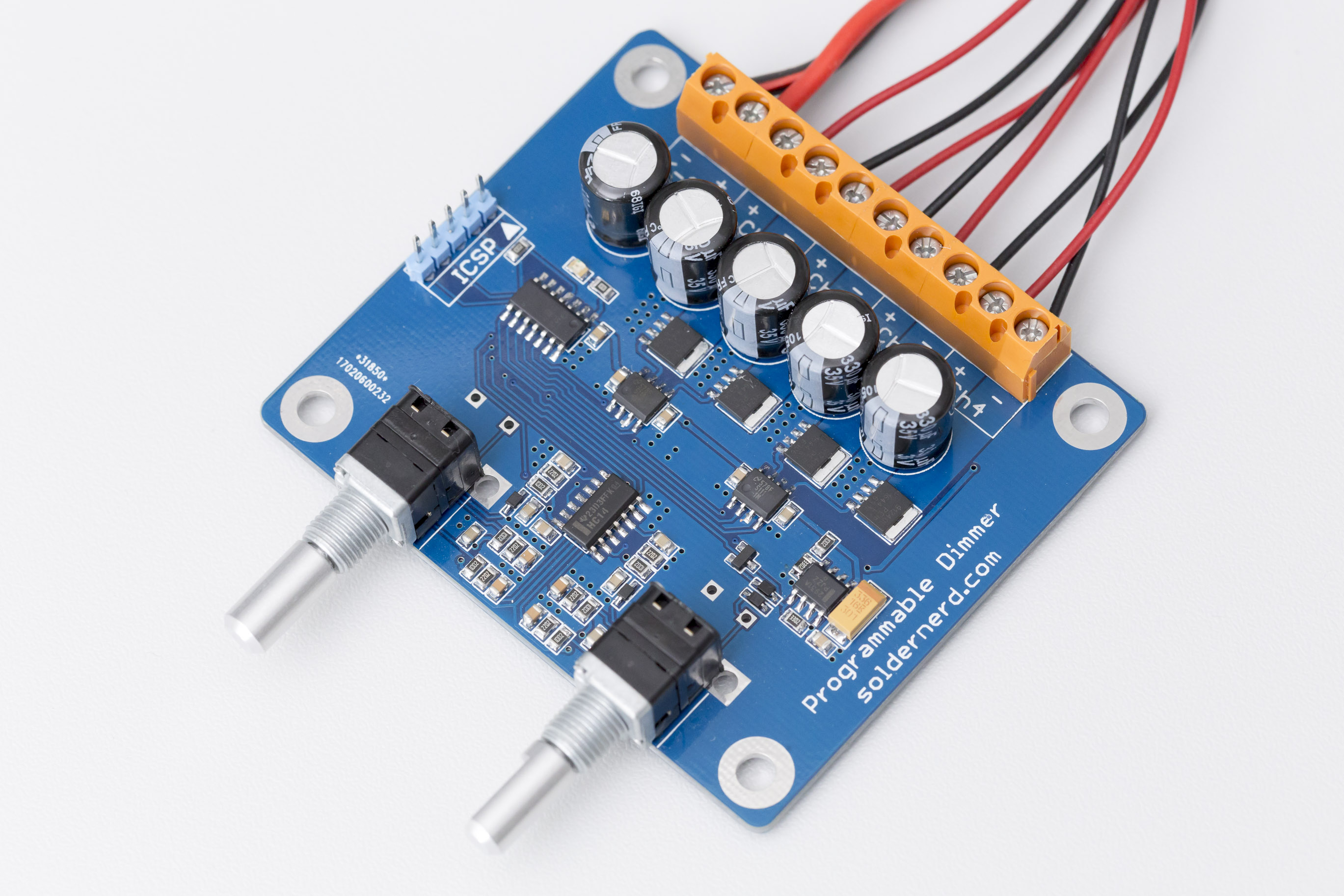 Programmable LED dimmer
A Programmable LED dimmer from Soldernerd:
Around one and a half years ago I've designed and built various LED dimmers for both white and RGB LEDs. Then late last year someone approached me asking if I could make an RGB dimmer for him, too. But my designs were really tailored to their specific applications and built with home-made, i.e. milled PCBs which are time-consuming to make. So I decided to make a more universal version based on a proper, etched board which could be built in a small series and used for all kind of applications, both white and RGB. The result is this versatile, programmable 4-channel dimmer.
Programmable LED dimmer – [Link]
Join 97,426 other subscribers

Archives