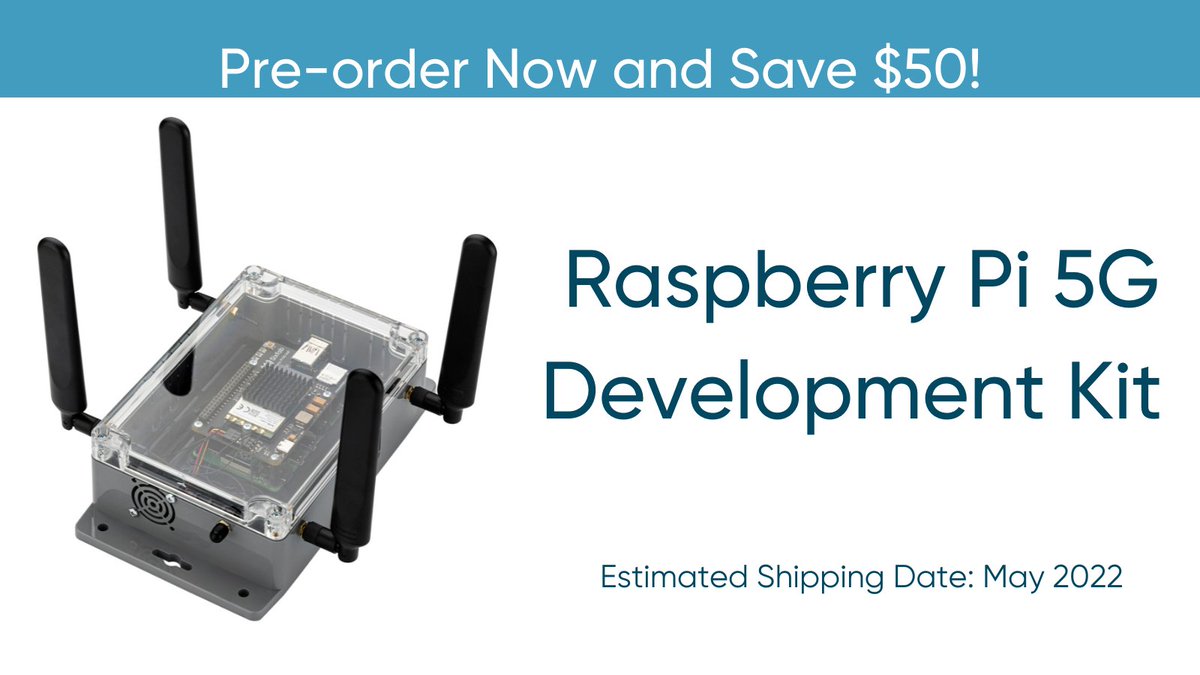 Raspberry Pi 5G Dev Kit to test 5G based PoCs
The Sixfab Raspberry Pi 5G development kit is to develop and test your ideas and validate the PoC (proof of concepts) in preparation for the real-world 5G applications.
The world is on the cusp of the 5G revolution. With the USP of low latency, 5G can enable critical operations. Remote Surgery, tactile internet, enhancement in Advanced driver-assistance systems (ADAS) like self-driving cars, drone technology, VR, home broadband, and many more can be possible with high precision with 5G technology. This opens up possibilities for many more applications. Hence the requirements for smart testing equipment for such applications arise.
Sixfab 5G Development Kit is an easy way to get started with data-intensive IoT/eMBB and test your idea using a real-world 5G infrastructure. It is a set of cost-efficient equipment to connect and experiment with 5G networks and infrastructure. It supports M.2 modem cards that are available worldwide. The modem carrier HAT is compatible via USB cable with personal computers and boards like NVIDIA Jetson Nano Developer Kit, Beaglebone, Asus Thinkerboard, NXP i.MX 8 architectures.
The worldwide 5G Sub-6GHz coverage gets you going with high throughput, with a range up to 5.0 Gbps DL and 1.0 Gbps UL. The modems that are compatible with this coverage support both standalone (SA) and non-standalone (NSA) modes. The development and testing of wireless applications are done in standalone mode.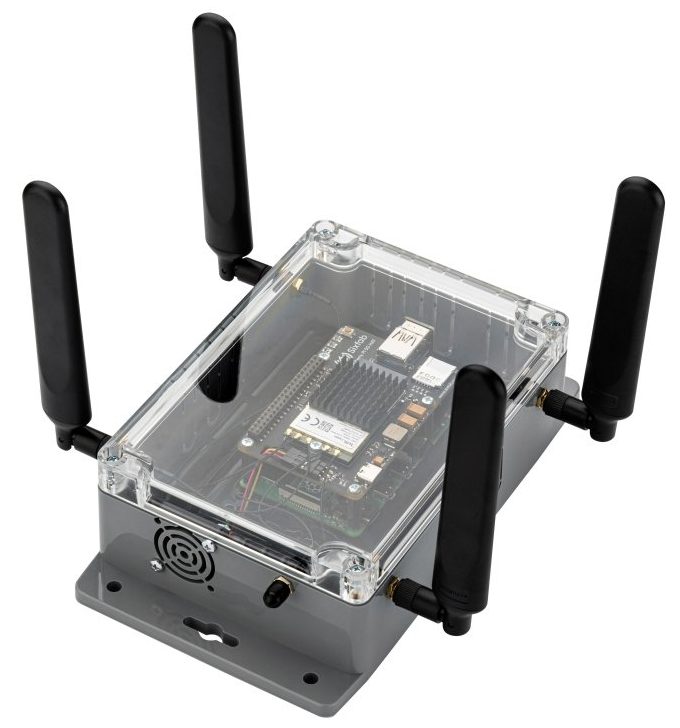 The kit is equipped with a mounting bracket inside the enclosure to connect Raspberry Pi and peripheral devices like I/O, Raspberry Pi 5G HAT to connect to 5G wireless networks.
The HAT includes M.2 5G Modem like Quectel RM50xQ or Telit FN980(optional) for connecting to 5G wireless networks, 4x LTE/5G High-Performance Antenna – SMA Connector, 5x Adapter Cable for Modem to SMA Antenna Connection, USB 3.0 Bridge for Raspberry Pi to Modem Carrier HAT, Cooling Fan, and 5V DC – 3A Type-C power supply.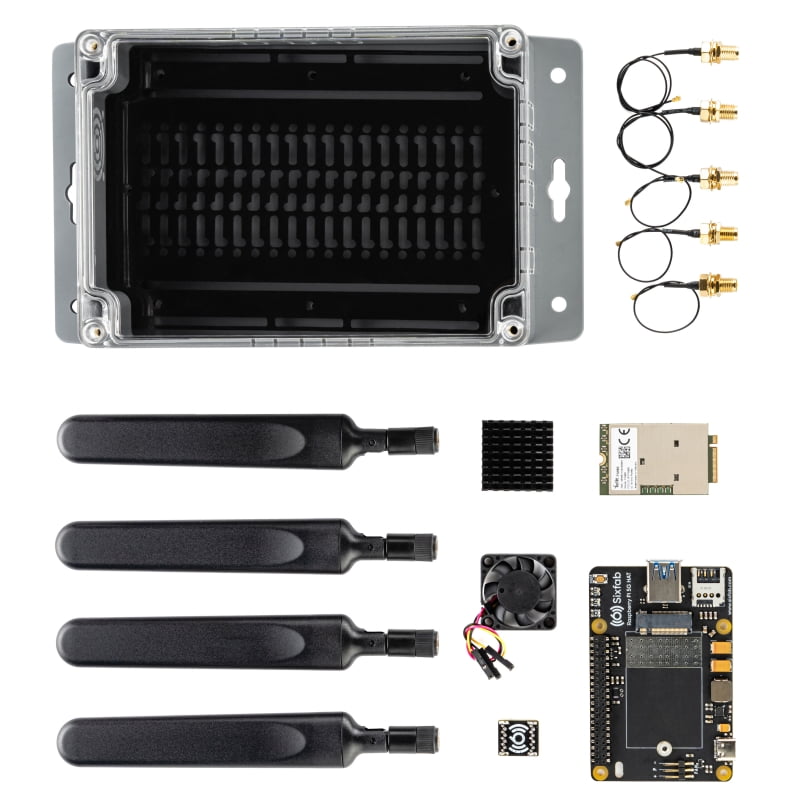 For more details, visit the product page.
Join 97,426 other subscribers

Archives