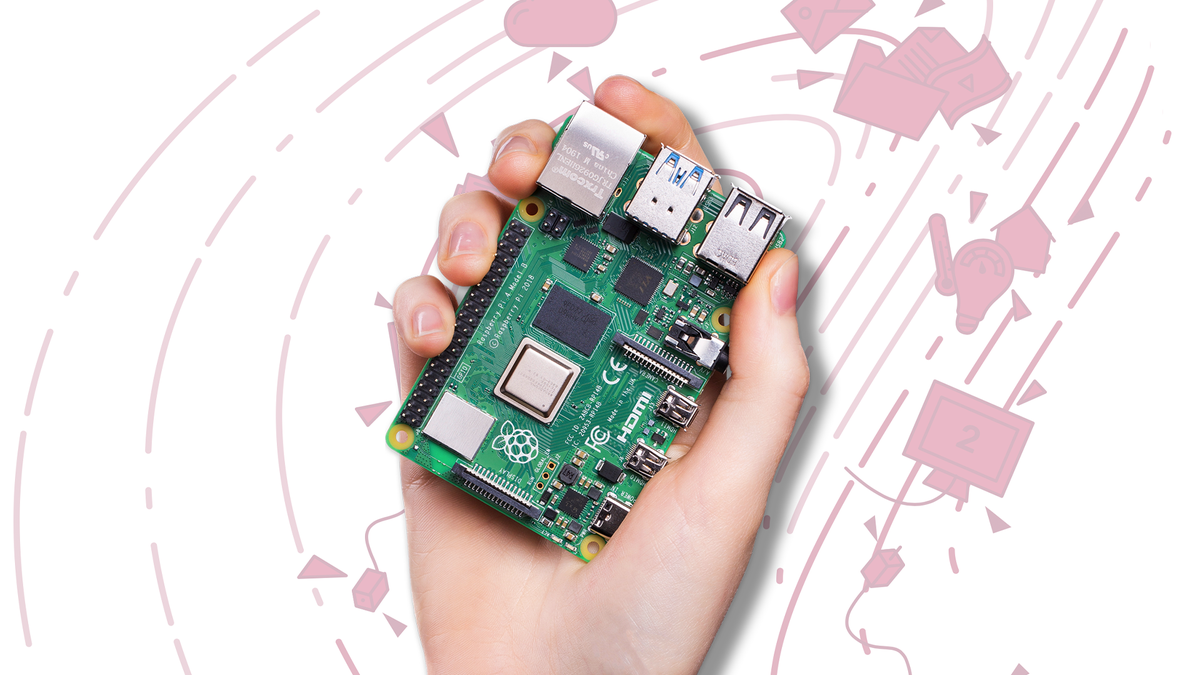 Raspberry Pi announces the availability of 64-bit operating system and it's ready for download
Even after the release of a 64-bit Raspberry Pi single-board computer, the Raspberry Pi OS remained with the 32-bit version– but in the making of a 64-bit OS. After a series of testing and validation from in-house engineers, while taking feedback from the community after the beta launch, Raspberry Pi officially announces the availability of a 64-bit Raspberry Pi OS version for download to a wider audience. While developing the upgraded operating system, the main focus of the company was on the compatibility of the devices and "avoid customer confusion."
There is a long list of Raspberry Pi models that are capable of running the 64-bit OS, including the popular Raspberry Pi 4B single-board computers and the compute module 4 while not forgetting the latest Raspberry Pi Zero 2 W tiny computers. Also, you will be requiring an external storage device, such as a MicroSD card with at least 8GB of storage space, to install the new 64-bit operating system. The Raspberry Pi Foundation realized the reasons why developers want to choose a 64-bit operating system for their application as they not only offer performance benefits but also provide flexibility to utilize many closed-source applications that are only available for arm64.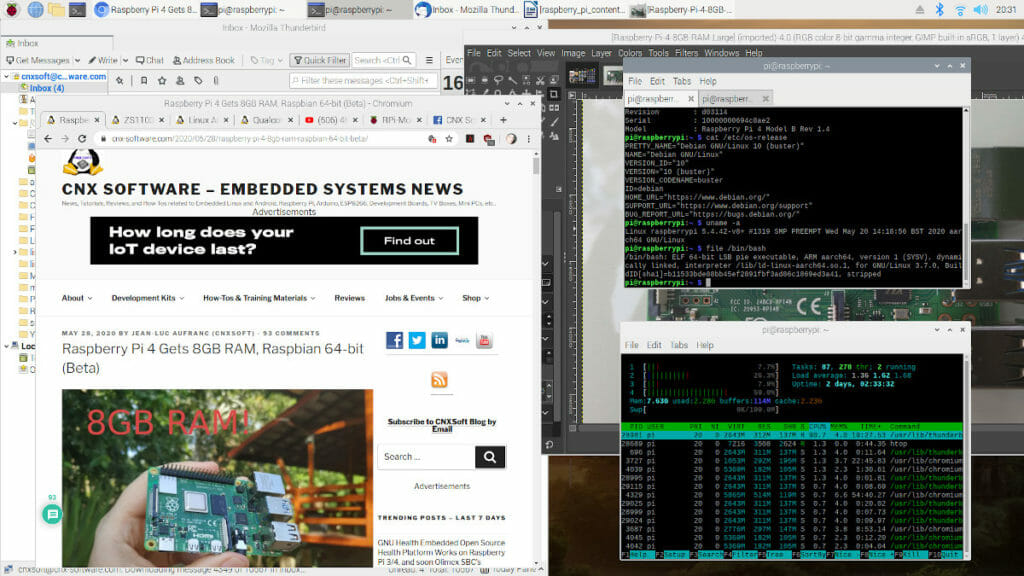 In the design of Raspberry Pi 4 hardware, the team had to solve the problem concerning 32-bit pointer only allowing the user to address
4GB
of memory from a single process. To solve this, the use of an ARM large physical address extension can provide access to up to
8GB of memory
, but with constraining that any process is limited to accessing 3GB. Even though this was enough for most of the applications, for memory-intensive applications in
Raspberry Pi OS
,
Chromium,
several use cases will now benefit to allocate the entire 8GB of memory of Raspberry Pi from a single process.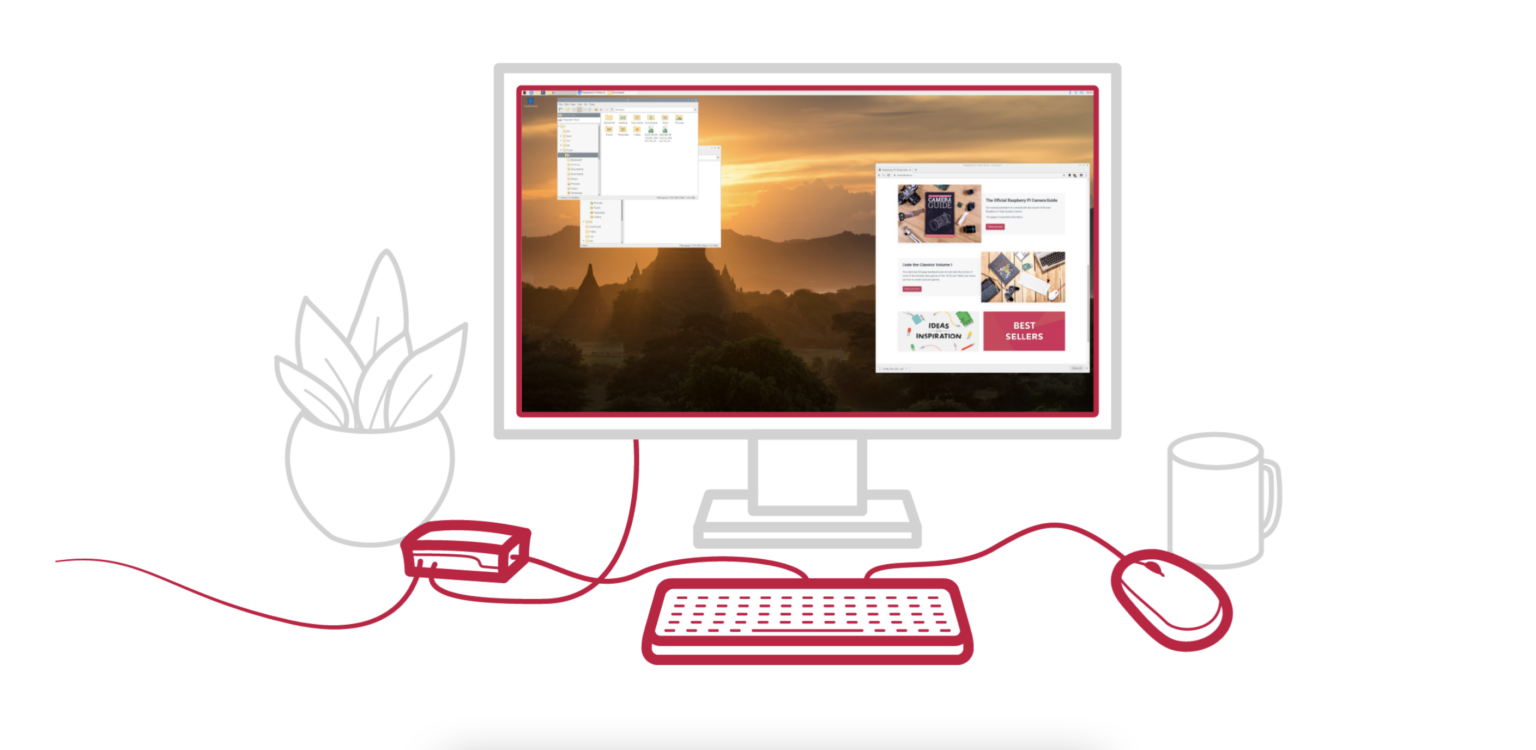 However, if you are wanting to stream OTT applications, like Netflix and Disney+, the default version of 64-bit Chromium does not have a WidevineCDM library, in which case you will be required to choose a 32-bit version. For those who have used Mathematica on Raspberry Pi as a computational programming tool used in science, math, computing, and engineering, the Chief Product Offer at Raspberry Pi, Gordon Hollingworth notes, "currently that is available on the 32-bit OS. Will ask about supporting 64-bit." Even though we don't have a timeline for the support, you should be expecting it very soon.
Several known hardware developers, including Jeff Geerling, mentions
"it will cause a bit of short-term strife for some users (especially on older boards), this is a great long-term improvement so many users don't have to spend as much time trying to get newer software working on ancient 32-bit architectures." He goes on to add, "the efforts are often less appreciated, but go far in recommending Pis vs other SBCs.
The Raspberry Pi 64-bit operating system is available for download and a download link is available, just head to the download page for various installation options.
[Cover Imate: Review Geek]
Join 97,426 other subscribers

Archives