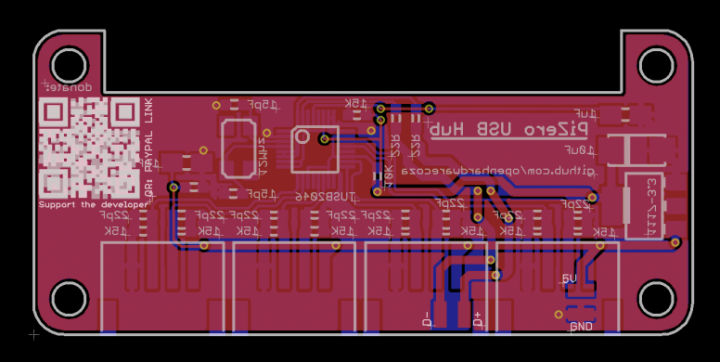 Raspberry Pi Zero 4 Port USB Hub
Peter van der Walt has designed a nice USB Hub for Raspberry Pi Zero computer. Design files are available on github:
In line with my other projects I need to make a USB hub attachment for the Pi Zero.
Seeing as the community figured out that the Raspberry Pi Design team was clever enough to leave us D+ and D- test points at the bottom, I came up with this design above.
Raspberry Pi Zero 4 Port USB Hub – [Link]