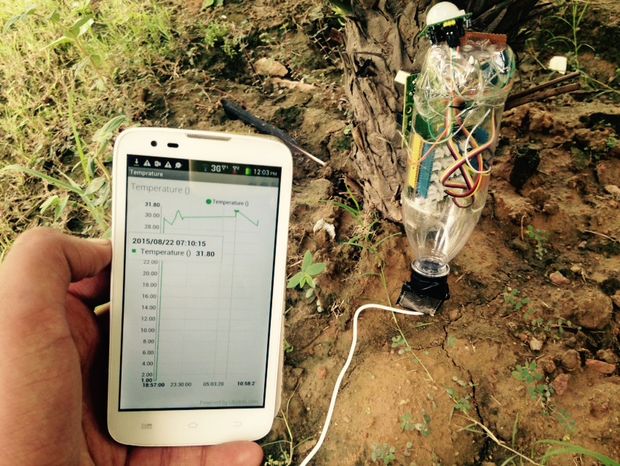 Real Time Monitoring Of Crop Health using Intel Edison
by ssarthak598 @ instructables.com:
The idea is to make a hardware + mobile app which could be used by farmers, can update farmers with any issues with their farms and can analyse amount of sunlight, rain, soil moisture, pH and can suggest best fertilizers according to the data from the sensors. It can also compare the data with the local weather data for that GPS location. The app will also have real-time updated selling prices of crops for the farmer.
Real Time Monitoring Of Crop Health using Intel Edison – [Link]