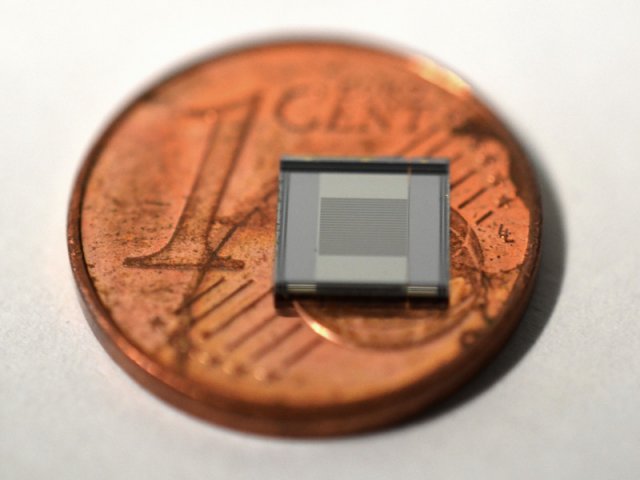 Revolutionizing Electric Field Measuring Techniques
Nowadays, electrical fields are being used not only in electrical engineering, but also for industrial, weather forecasting, safety, and medical applications. As a result, the need for a precise electric field strength measurement device has become increasingly high, and many investigations have devoted their resources to creating such device. TU Wien has developed a small electric field sensor that is much simpler, and most importantly, it is less prone to distortion.
There are a lot of measurement systems in the market. However, most of them are big, depend on complex surrounding calibration procedures, or the device is grounded to provide a reference measurement. All these factors cause distortion that affects the measurement. Additionally, dielectric devices develop surfaces charges that also lead to distortion, and conductive metallic components can have the same effect.
The sensor made by TU Wien is made from silicon forming a small, grid shaped structure fixed onto a small spring, so that when the silicon is exposed to an electrical field a force is exerted on the silicon crystals causing the spring to compress or extend. Another grid was added to make these slight changes visible. The silicon grid is lined up, so when movement occurs, light can pass through which is then measured and used to calculate the electrical field. It can only measure strength not direction, and it can be used for fields of up to 1 k Hz.  The silicon structures are just a few micrometers in diameter making it much smaller than conventional sensors.
This method of measurement is new, Andreas Kainzs from the Institute of Sensor and Actuator Systems says that in the future they would be able to achieve even better results as the measuring technique matures. The sensor is a micromechanical systems (MEMs) that has the potential for replacing the measuring techniques used nowadays. This device is not only less prone to distortion, but also portable, easy to transport and capable of fitting into wearables. The prototype has can measure weak fields of less than 200 volts per meter. This means that in terms of measuring capabilities, this sensor can easily compete with those already in the market. The sensor is not currently being sold, and TU Wien plans on keep improving the device.
Join 97,426 other subscribers

Archives