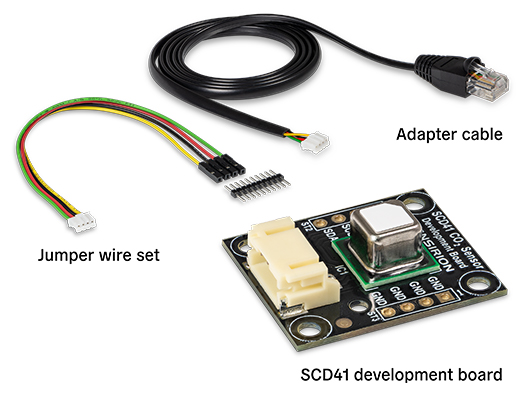 Sensirion SEK-SCD41 CO2 Sensor Evaluation Kit
Sensirion SEK-SCD41 CO2 Sensor Evaluation Kit enables easy plug and play evaluation of the miniaturized SCD4x sensors and facilitates prototyping. Electrical interfacing can be realized either via the through-hole pads or alternatively via the included jumper cable that connects to the integrated JST connector. The compact design measuring 28mm x 24mm x 8mm, the large supply voltage range (2.4V to 5.5V), and the mounting holes allow versatile prototyping.
The SCD4x Miniature CO2 sensors build on the photoacoustic sensing principle and Sensirion's patented PASens® and CMOSens® technology to offer high accuracy at an unmatched price in a small form factor. SMD assembly allows cost- and space-effective integration of the sensor combined with maximal freedom of design.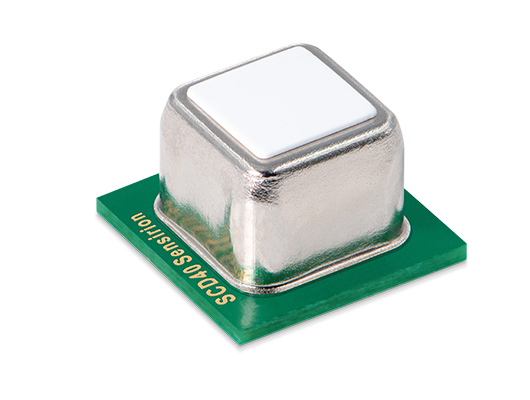 Features
Development board with SCD41 CO2 sensor
Plug and play sensor evaluation
Includes jumper cable for simple prototyping
28mm x 24mm x 8mm compact design
Mounting holes for easy integration
2.4V to 5.5V supply voltage range
more information: https://www.sensirion.com/en/environmental-sensors/evaluation-kit-sek-environmental-sensing/evaluation-kit-sek-scd41/
Join 97,426 other subscribers

Archives