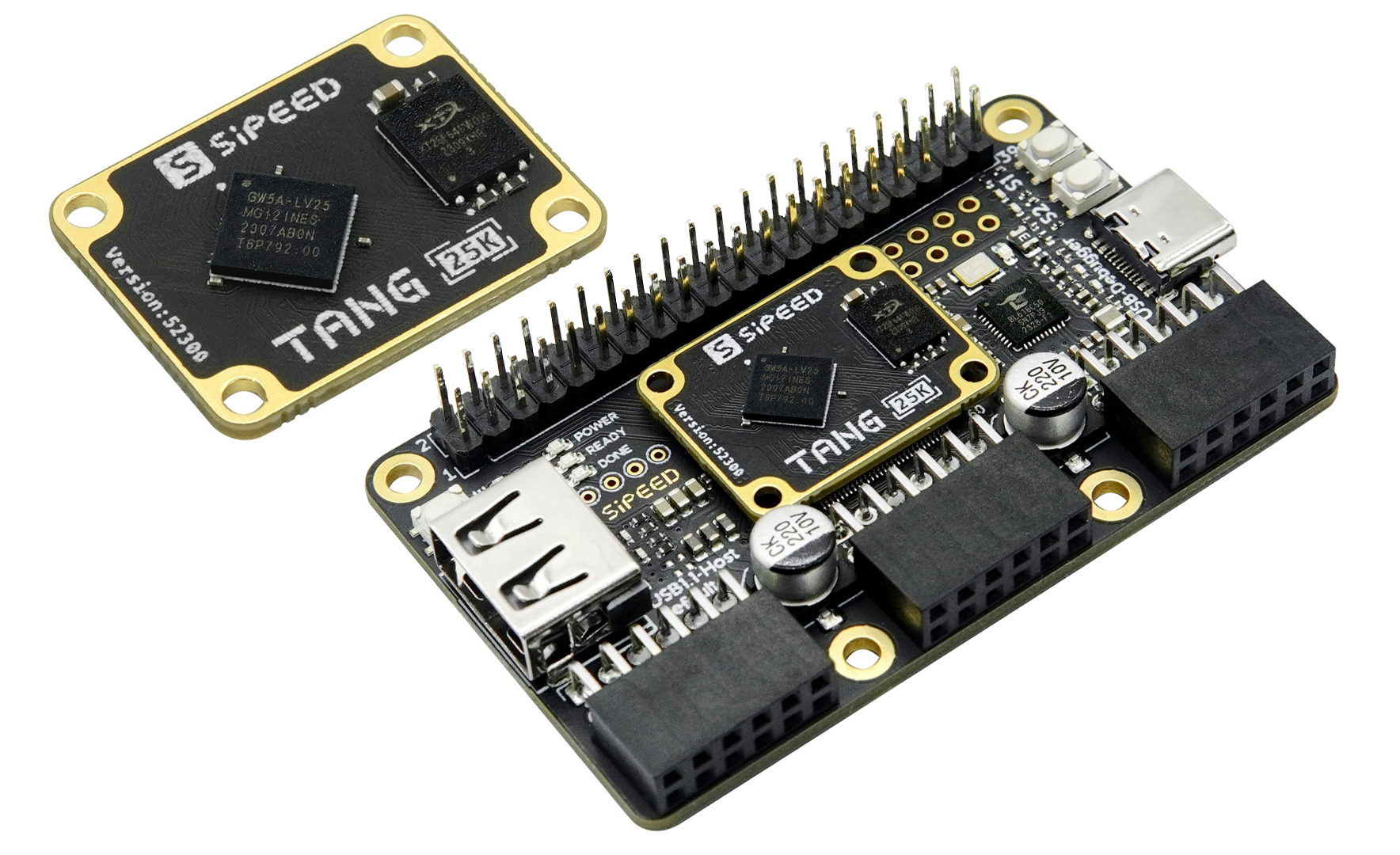 Sipeed Launches Tang Primer 25K: A Compact FPGA Module with Dock Carrier Board
Sipeed's new Tang Primer 25K FPGA, utilizing the Gowin Semi GW5A-LV25MG121, offers 23,040 LUTs, ample SRAM, multipliers, PLLs, and 64Mb NOR flash memory. Available at $19 for just the module, $29 with a carrier board, and an additional $10 for an optional SDRAM module, it's suitable for USB applications and retro gaming.
The Sipeed Tang Primer 25K features the GW5A-LV25MG121 FPGA, equipped with 23,040 LUT4s and the same number of flip-flops for advanced digital operations. It includes 180K bits of S-SRAM and 1008K bits of B-SRAM, complemented by 56 B-SRAM blocks. Additionally, it offers 28 18×18 multipliers, 6 Phase-Locked Loops (PLLs), and 8 I/O banks for enhanced functionality. The board also integrates a 64Mbit SPI Flash chip and a DC-DC power supply, making it a highly capable tool for FPGA development.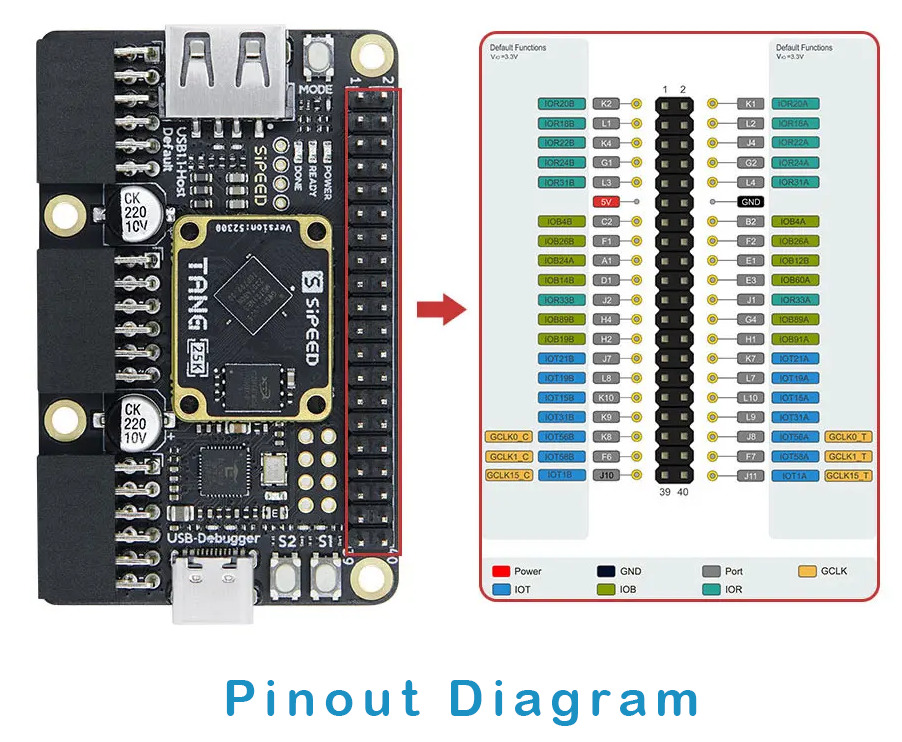 The Sipeed page on AliExpress offered a detailed pinout diagram, which is extremely useful for anyone working with the FPGA board.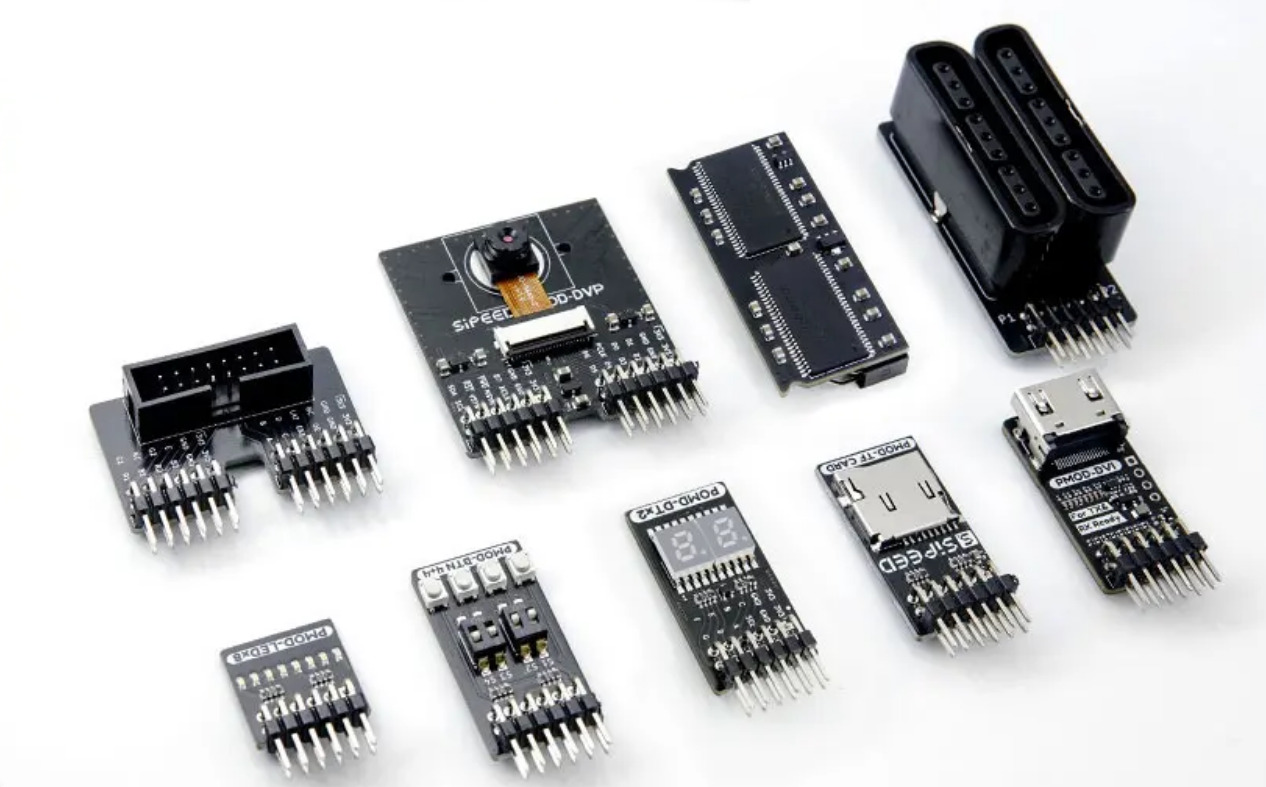 Sipeed also provides us with a list of supported modules that work with their system, including a camera, SDRAM, display, joystick, HUB75E, a 64×64 LED matrix, and others.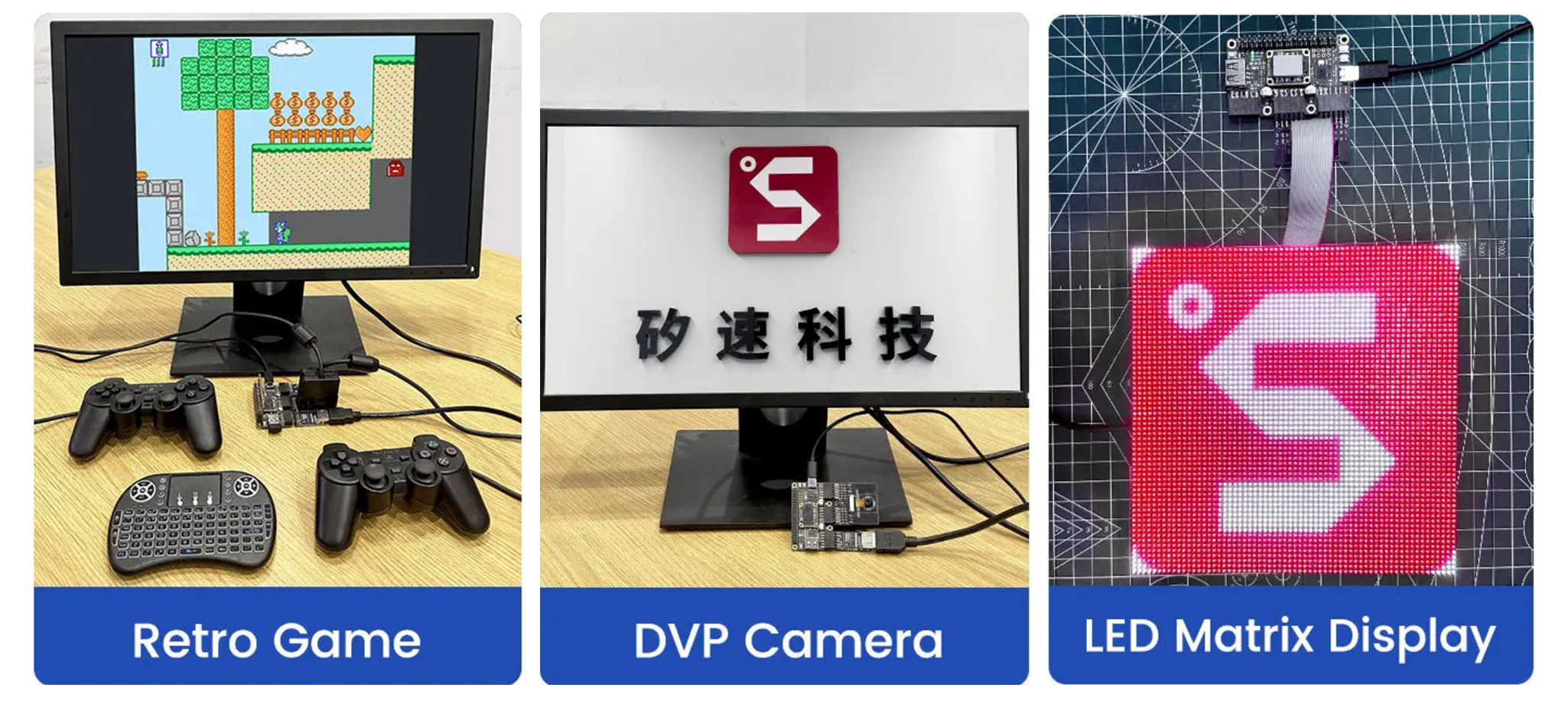 On their Aliexpress store, Sipeed mentions that it can be used for retro gaming, operating a DVP camera, and additionally, driving an LED matrix.
On Sipeed's GitHub, you can find various sample projects for this item, and it's important to use the Gowin IDE version 1.9.9 with it. For more in-depth info, the Tang Primer 25K Wiki pages are a good resource.
The Key Features of Sipeed Tang Primer 25K:
Memory/Storage: 60Mbit QSPI Flash
I/O Interfaces: 3 PMODs, a 40-pin header, and 3 buttons
USB Ports: One USB Type-C (BL616) and one USB-A
Additional Features: 3 LEDs, a JTAG debugger, and a 50MHz crystal oscillator
Power Supply: 5V DC
Size: The core module measures 23 x 17.8mm; the Dock is 64 x 40mm.
You can purchase Sipeed's board from their AliExpress store, priced at $19 for just the module and $29 if bundled with the carrier board. An optional SDRAM module costs an extra $10. For further details, visit the Sipeed Wiki.
Join 97,426 other subscribers

Archives