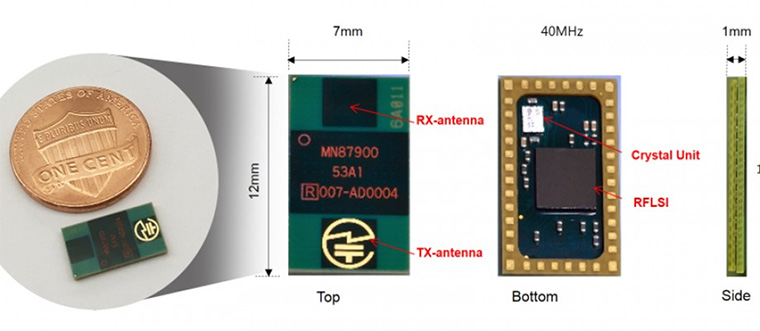 SocioNext MN87900 is a Single-Chip 24 GHz Radio Wave Sensor for the Internet of Things
The Socionext MN87900 from Socionext is a powerful and low-power single-chip microwave sensor at 24GHz with sophisticated sensing capabilities like motion detection, speed and direction detection and so many, that can quickly find applications in the Internet of Things sensing applications.
Unlike PIR sensors like the popular HR-SR501 that can detect motion to about 3 meters at about 120 angles and based on the concept of detecting infrared energy emitted by an object while attempting to determine if it's a motion or not, the Socionext MN87900 is a microwave sensor that sends out microwave signals and detects the bounce back signals to decide if it's a motion or not. Microwave sensor uses what we call the Doppler's Effect concept.
SocioNext MN87900 is a 24 GHz and very tiny, measures about 12mm x 7mm x 1mm making it ideal for the small size requirement in the most Internet of Things application and other applications in the areas of smart-home, automotive or driver assistance systems, medical applications, and many more. Based on a single-chip radio frequency IC (RFIC) that offers a multi-mode sensing capability for detecting stationary or moving objects and measuring the distance and direction of movement, including whether an object is approaching or leaving. This multi-mode sensor capability gives the device ability to re-adapt its functionality to different case scenario without making any single hardware changes.
The RFIC can be used to sense very slow movements (like breathing and heartbeats), and even detect the movement of multiple objects within a 160-degree radius to a distance of about 8 meters away. With slight modification, the RFIC can reach a range of up to 30 meters.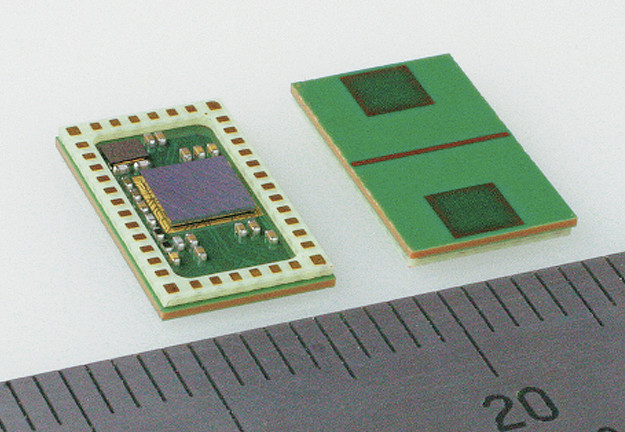 Apart from having powerful sensing capabilities, it is also power friendly. During continuous operation, the sensor can take up to 500mW, but this can be reduced to an intermittent operation where for example, during a one-sixth burst, the sensor can take about 80mW, a very drastic reduction in power. The MN87900 can pass through fabric or resin like materials, and unlike camera-based people detecting applications, the MN87900 doesn't need to capture or display images to identify people or objects which is handy for privacy-concerned applications.
The MN87900 supports SPI as a form of interface to microcontroller system. Along with the hardware, a simple API system was developed to support the designs of CW, FSKCW, and FMCW mode capabilities to provide distance, direction, and relative velocity.
The following are the SocioNext MN87900 key specifications:
Sensing Modes – CW, FSKCW, FMCW (moving or stationary)
Detection

Motion direction – approaching or leaving
Motion speed – up to 200 km/h
Range – 0.15 to 8 meters 80°@-3dB, expandable to 30 meters

Variable frequency width –  24.15±0.1 GHz
Host Interface – SPI
High sensitivity – -110dBm
Transmission Power: 0.8mW
Fast frequency pull-in: 100 µs
Automatic adjustment: Built-in initial adjustment function (e.g. adjustment of RC filtering)
Power supply voltage: 2.5V
Current consumption: 200mA
Module size: 12mm x 7mm x 1mm
Weight – 145 mg
Temperature Range – -40°C to 85°C
The module pricing is currently not available, and more information about the product can be found here.
Subscribe to Blog via Email
Join 97,477 other subscribers
Archives