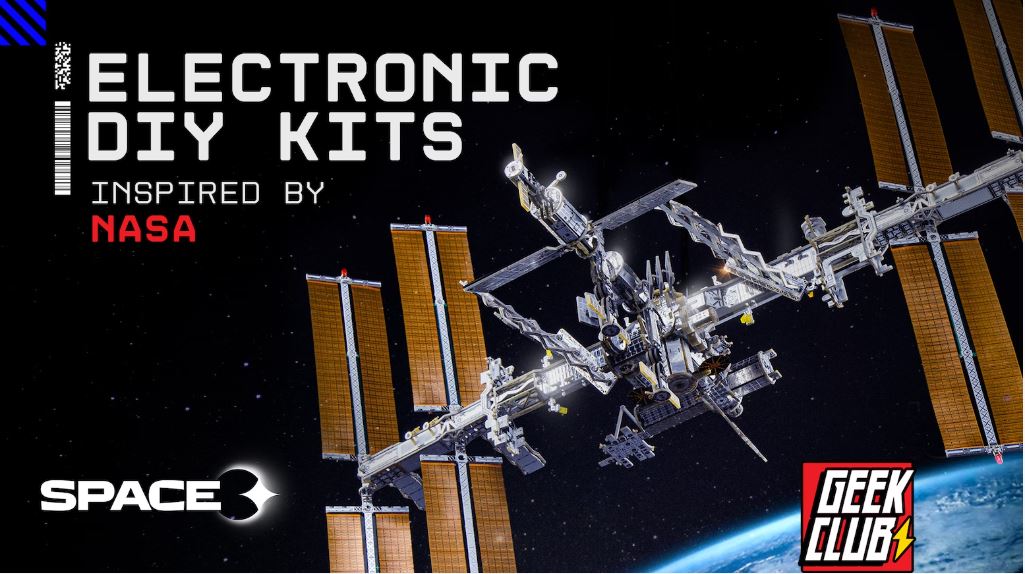 Space O: Do-it-yourself electronic kits that are inspired from NASA
A Geek Club is a group of designers and engineers who make electronic construction kits for people in over 70 countries around the world who are interested in learning more. Their engineering and robotics kits are made to stretch your mind, improve your skills, and help you learn more about electronics and space. They made a set of 5 very detailed electronic building kits that were inspired by NASA and other space agencies around the world. Choose from the International Space Station, the Apollo Lunar Module with Moon Rover, the James Webb Space Telescope, the Solar Orbiter, or the CubeSat NEA Scout. Each kit comes with PCB parts that are already made, an instruction manual, an educational book about circuitry, and a lot of parts (plus extras, just in case!)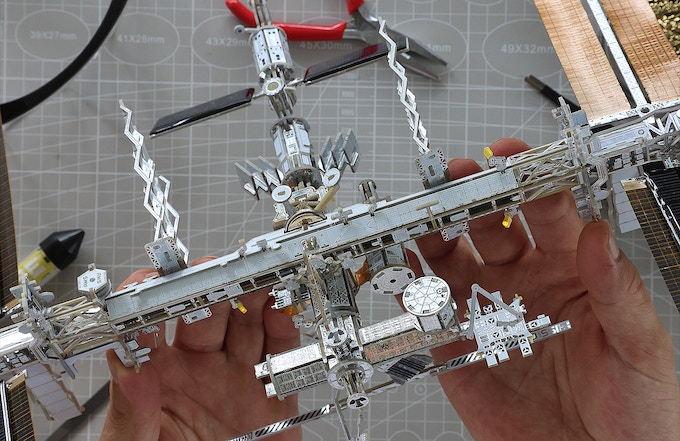 The International Space Station (ISS) was built in 1998 by experts from 15 countries. It is a huge project. It's a sign of unity and new ideas. The biggest thing ever made by Geek Club. It has solar panels that will actually power it, a flexible PCB, a DIY model stand with a wire for hanging the display, and solar panels that will actually power it. The size is 21.7 by 10.8 by 14.2 inches (550 x 275 x 360 mm). It was made by NASA (United States), Roscosmos (Russia), ESA (Europe), CSA (Canada), and JAXA (Japan).
In 1969, the Apollo 11 Lunar Module Eagle (LM) and Moon Rover (LRV) were built. They are a historic and well-known spacecraft that took us to the moon for the first time. It comes with a Moon Rover that you can put together and drive. Apollo is about 3.9 by 3.9 by 2.9 inches (96x99x75). Moon Rover is about 1.9 by 1.1 by 1.3 inches (48x27x32). NASA came up with it (United States)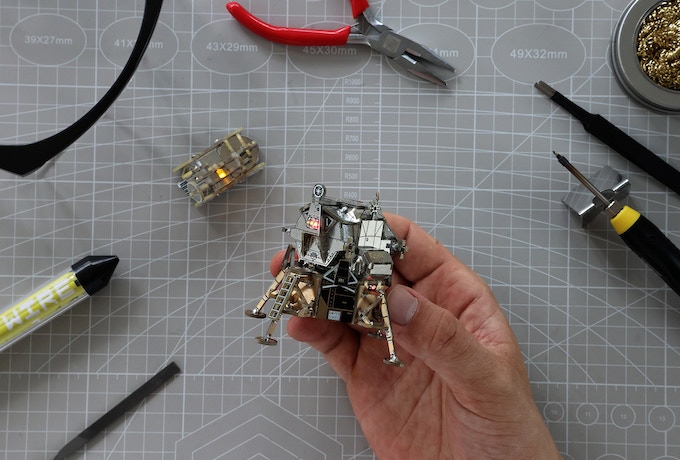 The James Webb Space Telescope (2022) is the next generation of space telescopes. It will be almost a hundred times more powerful than The Hubble. It will tell us where the universe came from and take us to the edge of what we know. It has a PCB that is covered in gold. The size is 7.1 by 4.9 by 3.9 inches (180x125x100mm). It was made by NASA (United States), ESA (Europe), and CSA (Canada)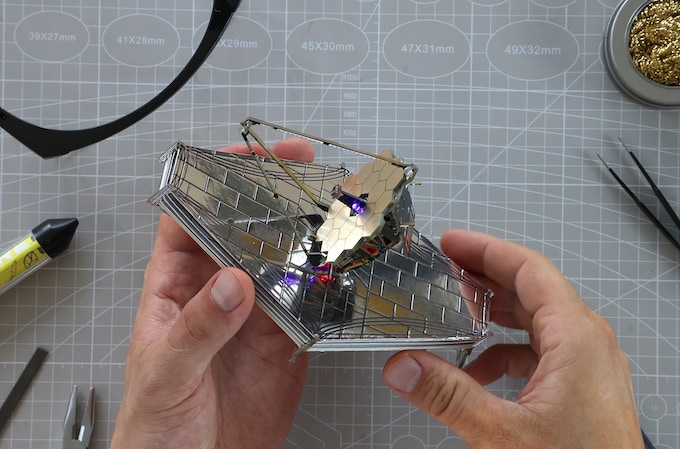 Solar Orbiter, built in 2020, is a super-heat-resistant Sun-observing satellite that will let us look around the sun closer than ever before. It even has solar panels that will power it! It comes with a DIY model stand that has a wire display hanging from it. The size is 18.7 by 14.2 by 6.8 inches (475X360X175mm). It was made by ESA (Europe) and NASA (United States)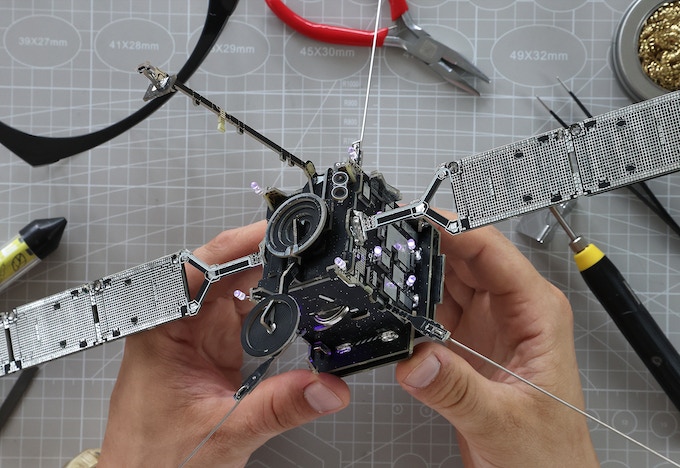 After the Artemis I Launch, NASA made a solar sail for the Cubesat Near-Earth Asteroid Scout to explore a small asteroid. The spacecraft NEA Scout will study an asteroid that is about the size of a school bus. This is the smallest asteroid that has ever been studied by a spacecraft. This mission will help us keep other asteroids from hitting our planet. It has a gold-plated PCB, solar panels to power it, and a ceiling wire to hang it from the ceiling. Size is 17.7 by 17.7 by 6.1 inches (450x450x155mm). The NASA's Marshall Space Flight Center is in Huntsville, Alabama, and NASA's Jet Propulsion Laboratory is in Pasadena.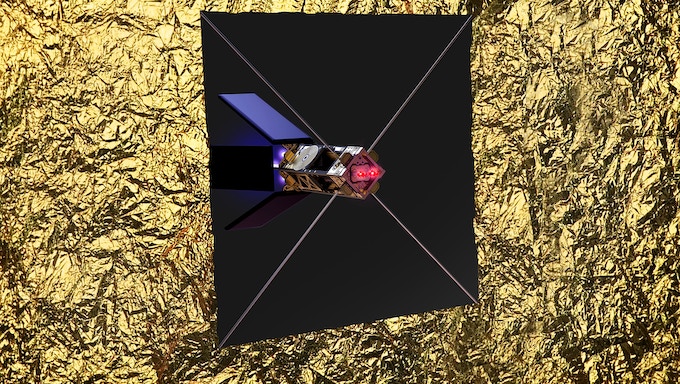 The Space Kit has a soldering iron, a soldering iron stand, solder wire, a filing tool, tweezers, pliers, a soldering iron cleaner, protective glasses, a magnifying lens, PCB panels with dozens or even hundreds of parts, a flexible PCB, solar panels, and SMD LEDs. The parts of different models differ.
Go to https://geekclub.com to find out more.
Join 97,426 other subscribers

Archives