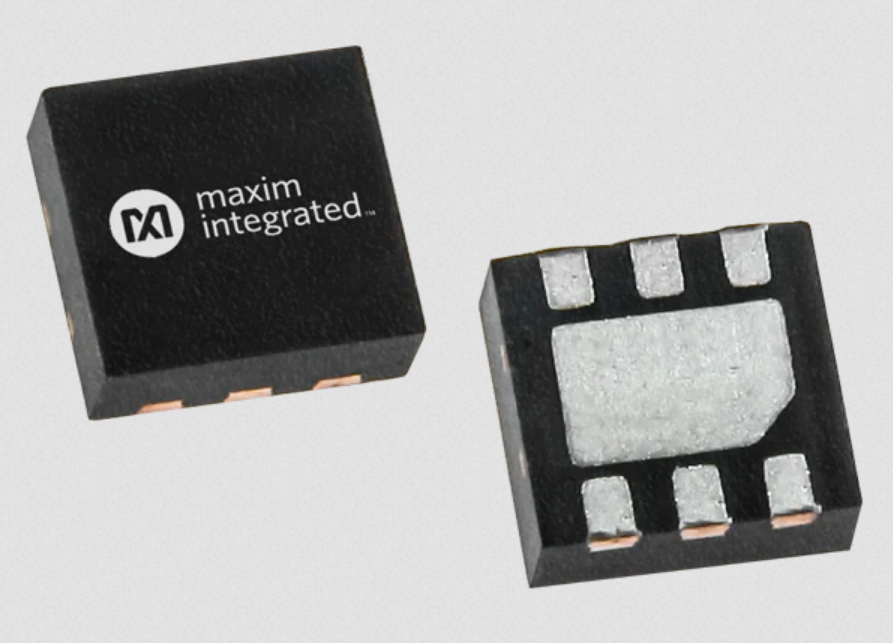 Maxim Integrated MAX31329 I2C Real-Time Clock (RTC)
Maxim Integrated MAX31329 I2C Real-Time Clock (RTC) is a low-current timekeeping device that provides timekeeping current in nanoamps (nA), thus extending battery life. This device incorporates an integrated 32.768kHz crystal, that eliminates the need for an external crystal. The MAX31329 RTC features one digital Schmitt trigger input (DIN) and generates an interrupt output on a falling or rising edge of this digital input.
The MAX31329 RTC maintains a clock/calendar that provides seconds, minutes, hours, day, date, month, and year information. The date at the end of the month is automatically adjusted for months with fewer than 31 days, including corrections for leap year. The clock operates in either 24-hour or 12-hour format and the RTC also includes a clock input for synchronization. The device is available in a lead (Pb) free/RoHS compliant, 10-pin, 5mm x 5mm LGA package. The MAX31329 RTC device operates from -40°C to 85°C extended temperature range. Typical applications include medical devices, portable instruments, factory automation, and IoT devices.
Features
Increases battery life:

240nA timekeeping current
Trickle charger for external supercapacitor or rechargeable battery

Provides flexible configurability:

Schmitt trigger input for event detection
Programmable square-wave output for clock monitoring
Two interrupt pins for multiple wakeup configurations
Clock input pin for external clock synchronization

Saves board space:

Integrated crystal and load capacitors tuned to ±5ppm typical clock accuracy
5mm x 5mm, 10-Pin LGA package

Value-added features for Ease-of-Use:

1.6V to 5.5V operating voltage range
Two time-of-day alarms
Countdown timer with repeat and pause functions
64-Byte RAM for user data storage

Integrated protection:

Power-on reset for a default configuration
Automatic switchover to backup battery or supercapacitor on power-fail
Lockup-free operation with bus timeout
Block Diagram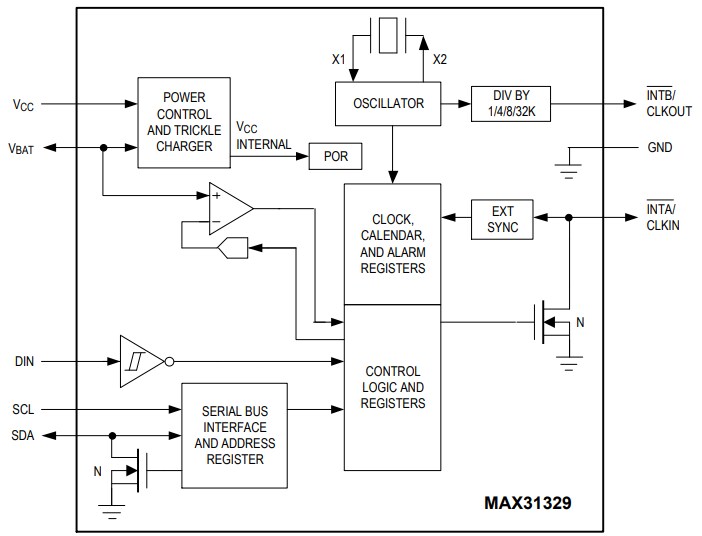 Application Circuit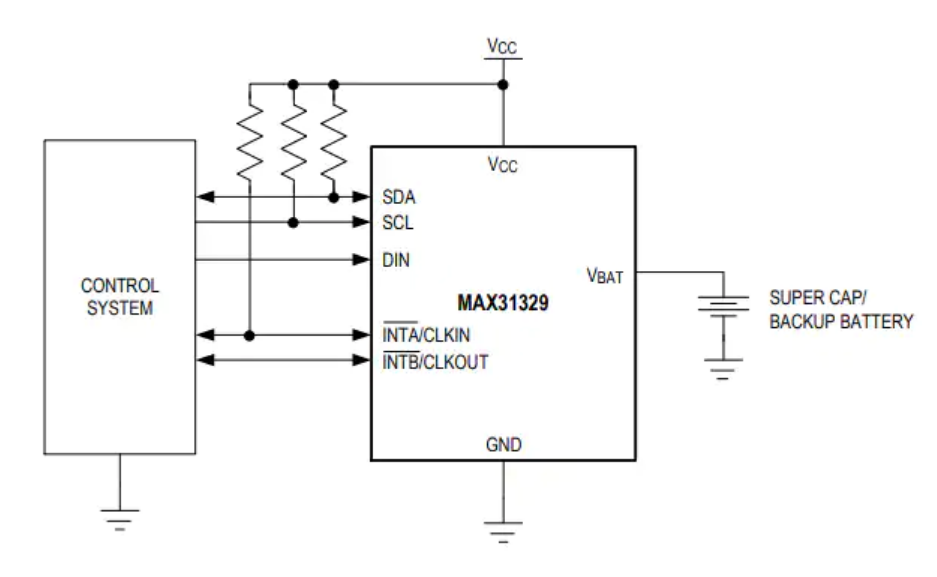 more information: https://www.maximintegrated.com/en/products/analog/MAX31329.html
Join 97,426 other subscribers

Archives