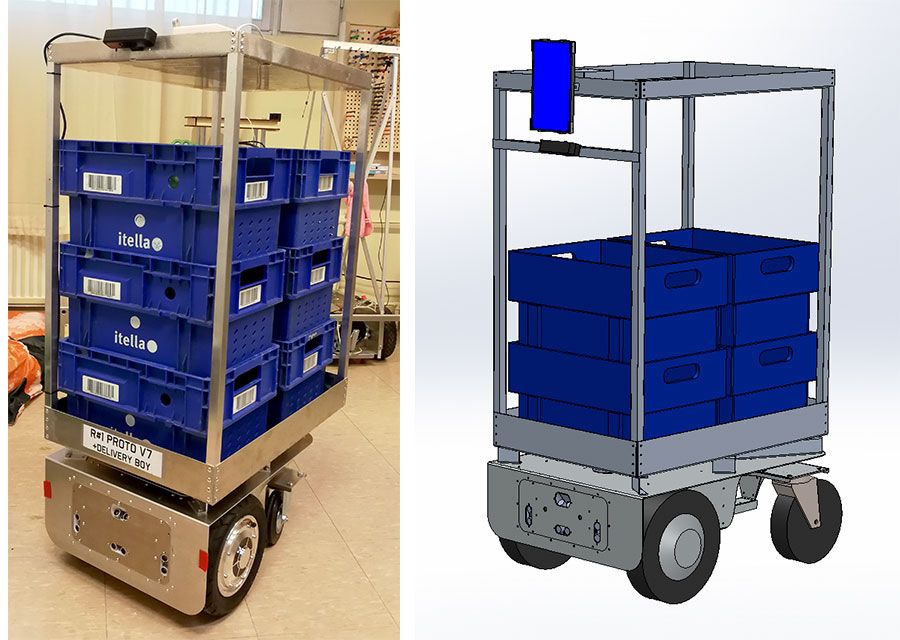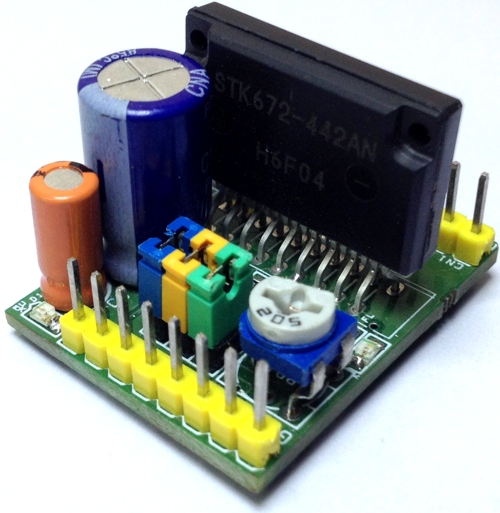 Motor
3.5A Unipolar Stepper Motor Driver
Unipolar stepper motor driver can drive unipolar stepper motor up to 3.5A and supply range is 10 To 50V DC. The board has been designed using STK672-442AEN IC.  The STK672-442AN is a hybrid IC for use as a unipolar, 2-phase stepper motor driver with PWM current control and...
Continue Reading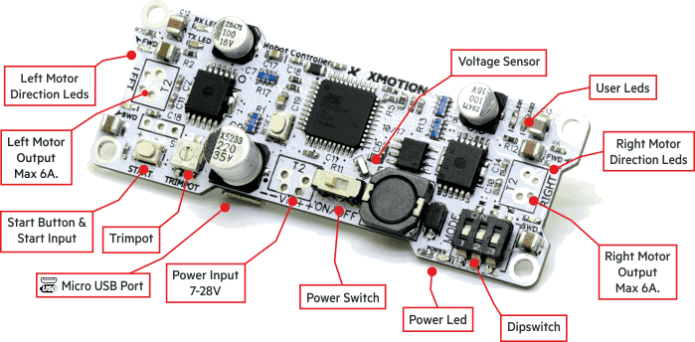 Robots
XMotion All In One Controller for Robotics
If there is a motion, it must have XMotion. Recreating Arduino & interface circuits user focused. XMotion is Arduino Compatible all in one robot controller. Which designed specially for robotics, IOT and maker projects. It includes powerful Motor drivers, switching mode regulator,...
Continue Reading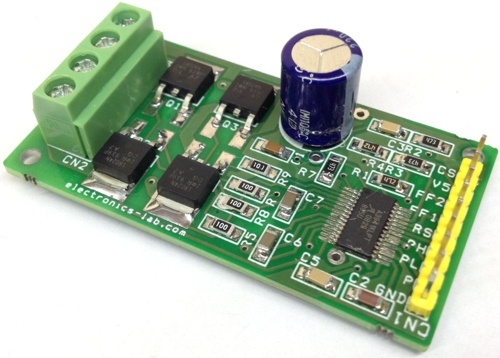 Motor
50V – 10A Bidirectional DC Motor Driver Using A3941
This tiny board designed to drive bidirectional DC brushed motor of large current. DC supply is up to 50V DC. A3941 gate driver IC and 4X N Channel Mosfet IRLR024 used as H-Bridge. The project can handle a load up to 10Amps. Screw terminals provided to connect load and load supply, 9...
Continue Reading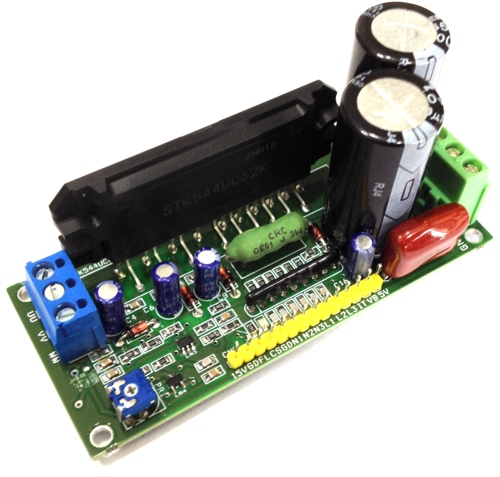 Motor
10A 400V DC Intelligent Power Module (IPM)
10 Amp 400V DC Intelligent power module board has been designed using ON Semiconductors STK544UC62K. This Inverter IPM module includes the output stage of a 3-phase inverter, pre-drive circuits, bootstrap circuits, protection circuits, op-amp based current sense circuit, comparator...
Continue Reading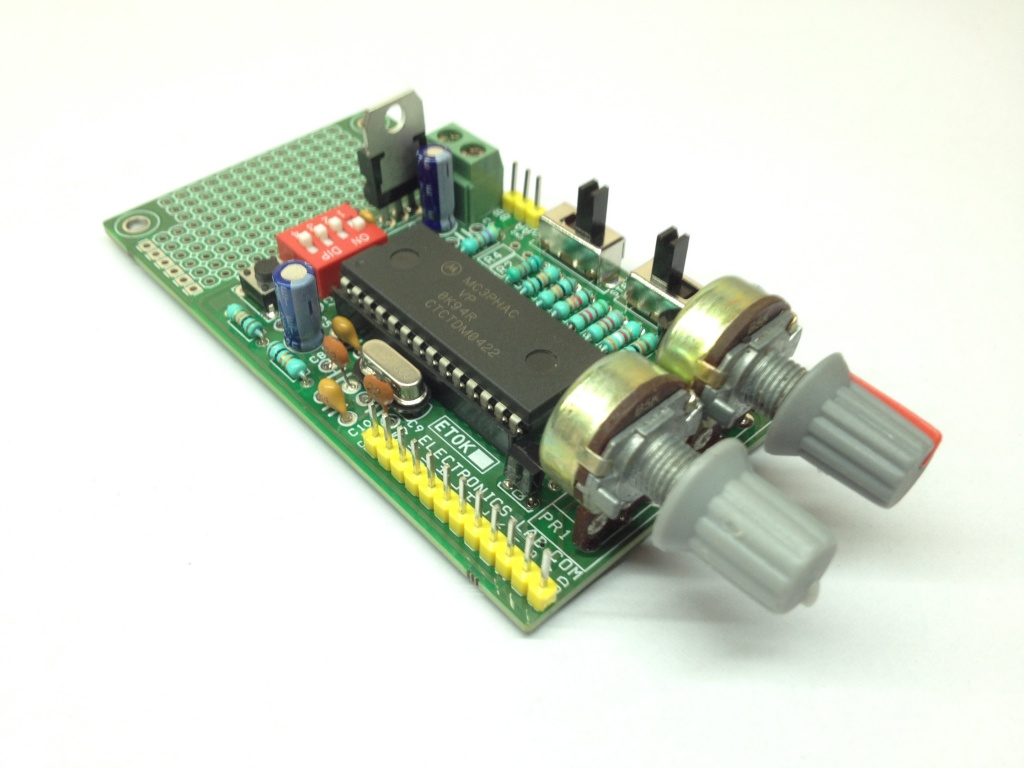 Motor
3 Phase AC Motor Controller
This project made using MC3PHAC from NXP Semiconductor. The project generates 6 PWM signals for 3 Phase AC Motor controller. It's very easy to make professional VFD combining with Intelligent Power Module (IPM) or 3 Phase IGBT/MOSFET with Gate driver. The board provides 6 PWM signals...
Continue Reading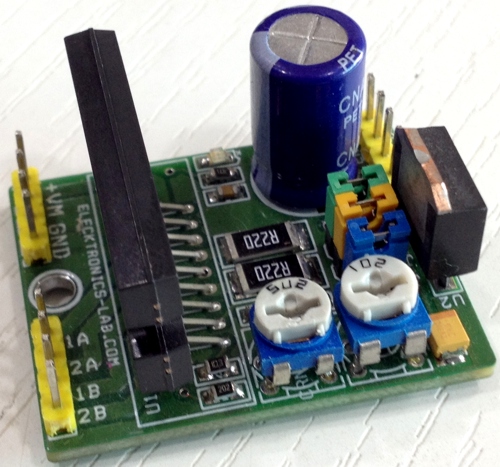 Motor
2.5A 2Phase Micro-Stepping Stepper Motor Driver
2 Phase stepping motor driver is a tiny board based on STK682-010 hybrid IC from ON semiconductor and it can deliver current up to 2.5Amp and has supply up to 32V DC. It has multiple micro-stepping: Full step, 1/2th Step, 1/4th Step, 1/8th Step, 1/16th Step, 1/32th Step, 1/64th Step,...
Continue Reading