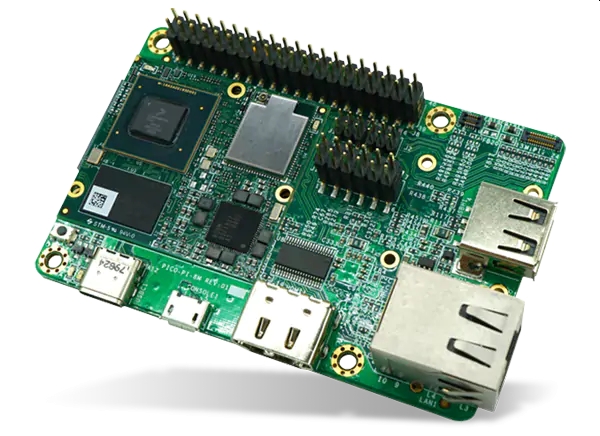 TechNexion's PICO-PI-IMX7 SBC Now Sells Below $20
A few years ago, one of Google's hardware partners, TechNexion, launched a 2 board development kit that consists of a System-on-Module and a carrier baseboard – the PICO-PI-IMX7.
PICO-PI-IMX7 is a highly-integrated single board computer with enhanced features designed to enable secure and portable IoT applications. It is aimed at facilitating fast prototyping and product development at predictable scaling costs.
Designed around the popular Pi (85 x 56 mm) form factor, the PICO-PI-IMX7 is equipped with an NXP i.MX 7Dual dual-core Cortex-A7 processor @ 1 GHz with Cortex-M4 real-time core, 512MB DDR3L, 4GB Wi-Fi, 802.11 ac & Bluetooth 4.1.
PICO-PI-IMX7 is lauded for its exceptional processing and low-power performance, thus suitable for a wide range of applications ranging from simple IoT devices to high-level complexity applications. It has been tested and proven to run Android Things, Linux, Yocto, Ubuntu, and Android at optimal performance.
FEATURES AND SPECIFICATIONS INCLUDE:
PICO-iMX7 System-on-Module
NXP i.MX 7Dual dual-core Cortex-A7 processor @ 1GHz plus Cortex-M4 real-time core @ 200 MHz
NEON MPE Coprocessor
512MB DDR3L onboard storage
Up to 4GB eMMC flash storage
Atheros AR8035 Gigabit Ethernet transceiver
Broadcom BCM4339 wireless module for 802.11 a/b/g/n/ac WiFi 5 and Bluetooth 4.1 BR+EDR+BLE connectivity
u.FL antenna connector
NXP PF3000 Power Management Integrated Circuit (PMIC)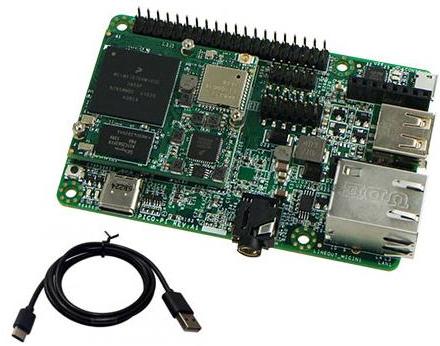 Baseboard
1x 24-bit TTL RGB signals (expansion header)
MIPI CSI+DSI signals on 33-pin FPC connector
3.5mm audio jack
NXP SGTL5000 stereo audio codec
Gigabit Ethernet RJ45 port
1x USB 2.0 host port
1x USB 2.0 OTG Type-C port
MikroBUS header with ADC, GPIO, I2C, PWM, SPI, UART
40-pin GPIO header with  GPIO, I2C, I2S, PWM, RS232, SPI, USB
1x Micro USB debug port
1x Reset Button
5V DC via USB Type-C port
Dimensions: 85.6 mm x 56.5 mm x 17.5 mm
Weight: 43 g
Temperature Range: 0°C to +60 °C
OS Support: Android Things, Linux, Yocto, Ubuntu, and Android
PICO-PI-IMX7 is currently available in case you're interested in buying one for yourself. Arrow Electronics used to sell the board for $120, but judging from what we saw recently on their official product page, it looks like the company is trying to get rid of some stock. They are now selling the Amazon version of the PICO-PI-IMX7 board for a promo price of $19.58 with free shipping promised only to ArrowPerks members.
You may want to check the Digikey Wiki website for some further information about the PICO-PI-IMX7 board, including details on how to build the code from source and how to set up a Debian 10 or Ubuntu 20.04 root file system. There's also a tutorial on Hackster.io that gives a detailed explanation on how to set up the Yocto environment, build a basic image and install it on your baseboard.
Join 97,426 other subscribers

Archives