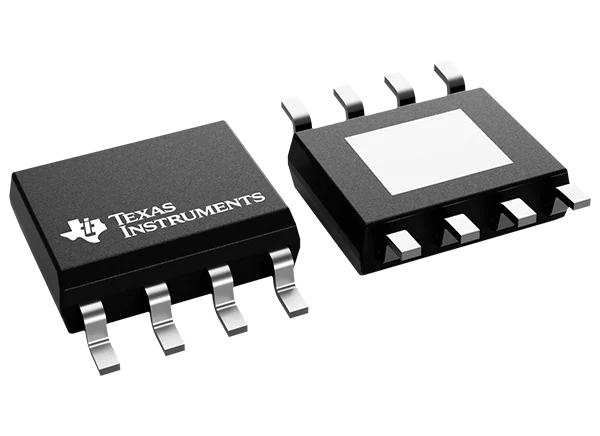 Texas Instruments DRV8251 4.1A Brushed DC Motor Driver
Texas Instruments DRV8251 4.1A Brushed DC Motor Driver is an integrated motor driver with N-channel H-bridge, charge pump, current regulation, and protection circuitry. The charge pump improves efficiency by supporting N-channel MOSFET half-bridges and 100% duty cycle driving. The DRV8251 implements a current regulation feature by comparing the analog input VREF and the voltage across a current-sense shunt resistor on the ISEN pin. The ability to limit current can significantly reduce large currents during motor startup and stall conditions.
A low-power sleep mode achieves ultra-low quiescent current draw by shutting down most internal circuitry. Internal protection features include supply undervoltage lockout, output overcurrent, and device overtemperature. The Texas Instruments DRV8251 is part of a family of devices that comes in pin-to-pin, scalable RDS(on), and supply voltage options to support various loads and supply rails with minimal design changes.
Features
N-channel H-bridge brushed DC motor driver
4.5V to 48V operating supply voltage range
Pin-to-pin, RDS(on), voltage, and current sense/regulation variants (external shunt resistor and integrated current mirror)
High output current capability: 4.1A Peak
PWM control interface.
Supports 1.8V, 3.3V, and 5V logic inputs
Integrated current regulation
Low-power sleep mode

<1µA at VVM = 24V, TJ = 25°C

Small package and footprint
8-Pin HSOP with PowerPAD™, 4.9mm × 6.0mm
Integrated protection features

VM undervoltage lockout (UVLO)
Latched overcurrent protection (OCP)
Thermal shutdown (TSD)
Block Diagram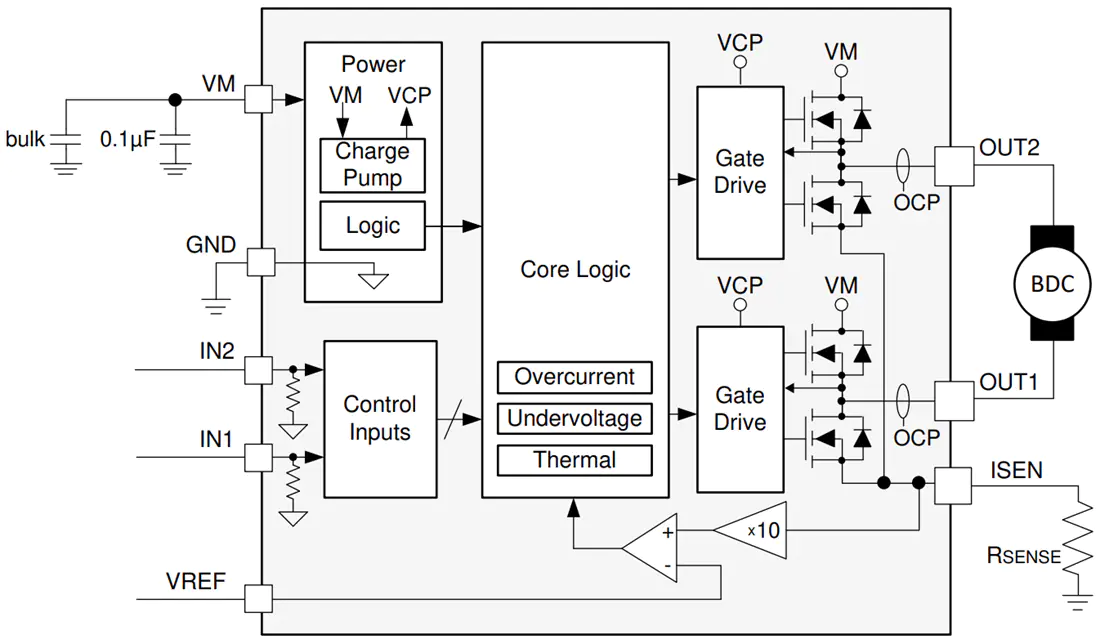 more information: https://www.ti.com/product/DRV8251
Join 97,426 other subscribers

Archives