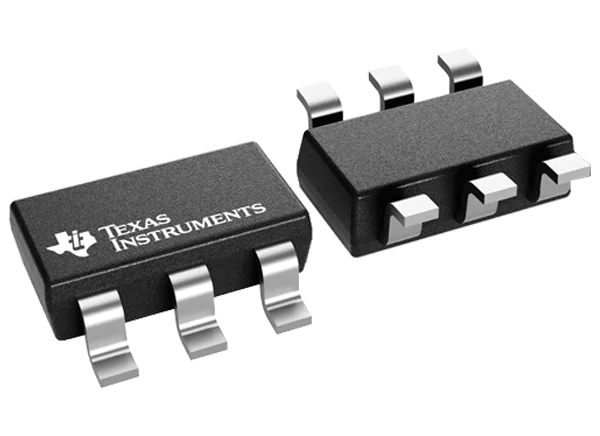 Texas Instruments LMR51430 SIMPLE SWITCHER Buck Converters
Texas Instruments LMR51430 SIMPLE SWITCHER® Buck Converters are easy-to-use with the capability of driving up to 3A load current. Offering a wide input range of 4.5V to 36V, the LMR51430 is ideal for a comprehensive range of industrial applications for power conditioning from an unregulated source. The 500kHz and 1.1MHz switching frequency on the device support the use of relatively small inductors resulting in an optimized solution size.
The TI LMR51430 Buck Converters provide a PFM version to achieve high efficiency at a light load and an FPWM version to attain constant frequency and small output voltage ripple over the entire load range. The device requires minimum external components with soft-start and compensation circuits implemented internally. Additionally, the LMR51430 offers built-in protection features, including cycle-by-cycle current limit, hiccup mode, short-circuit protection, and thermal shutdown in case of excessive power dissipation.
The LMR51430 is housed in a 6-pin SOT-23 package.
Features
Functional safety-capable

Documentation available to aid functional safety system design

Configured for rugged industrial applications

4.5V to 36V input voltage range
3A continuous output current
70ns minimum switching on time
500kHz and 1.1MHz fixed switching frequency options
–40°C to 150°C junction temperature range
98% maximum duty cycle
Start-up with pre-biased output
Internal short circuit protection with hiccup mode
±1.5% tolerance voltage reference
Precision enable

Small solution size and ease of use

Integrated synchronous rectification
Internal compensation for ease of use
SOT-23 package

Pin-to-pin compatible with the TPS54202 and TPS54302
PFM and forced PWM (FPWM) options are available
Create a custom design using the LMR51430 with the WEBENCH® Power Designer
Application Circuit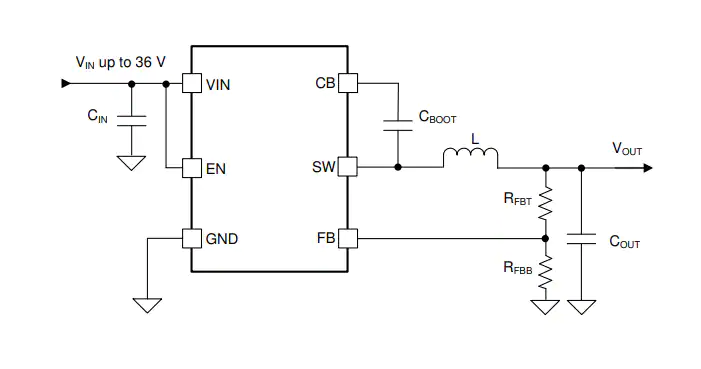 Internal Diagram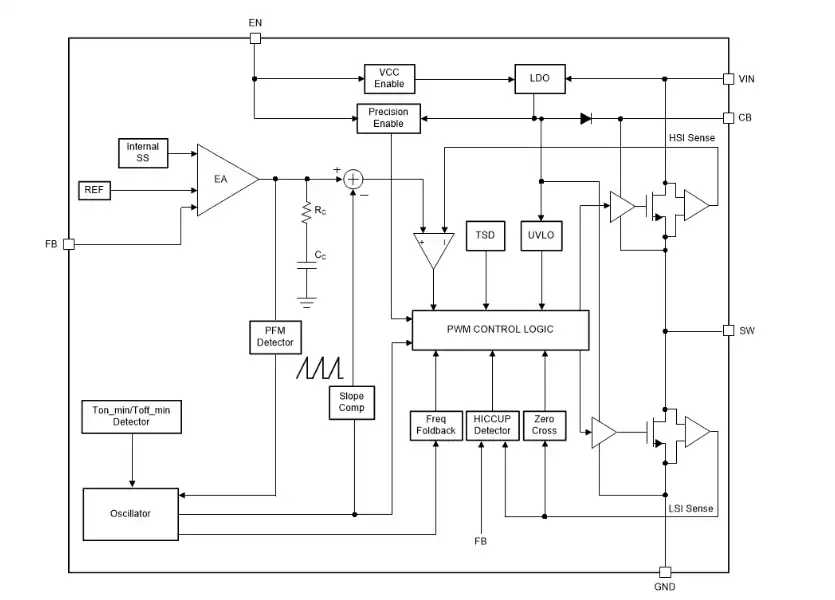 more information: https://www.ti.com/product/LMR51430
Join 97,426 other subscribers

Archives