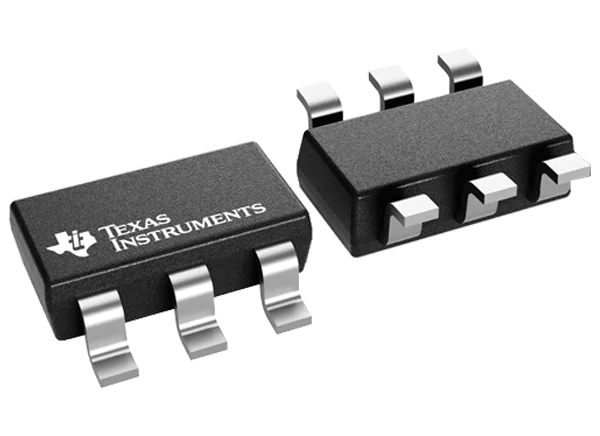 Texas Instruments TMAG5328 Low-Power Hall-Effect Switch
Texas Instruments TMAG5328 Low-Power Hall-Effect Switch is a high precision, low-power, resistor adjustable Hall effect switch sensor with a low operating voltage. The TMAG5328 external resistor sets the operational BOP value. Users can follow a simple formula to calculate the resistor value needed to set up the correct BOP value. The Hysteresis value is fixed; therefore, the BRP value is defined as BOP Hysteresis.
The TI TMAG5328 Low-Power Hall-Effect Switch utilizes the adjustable threshold feature for easy and quick prototyping, fast design to market, reuse across different platforms, and easy last-minute modifications in case of unexpected changes. The device outputs a low voltage when the applied magnetic flux density exceeds the BOP threshold. The output stays low until the flux density decreases to less than BRP, and then the output drives a high voltage. By incorporating an internal oscillator, the device samples the magnetic field and updates the output at a rate of 20Hz for the lowest current consumption. The TMAG5328 supports an omnipolar magnetic response.
The TMAG5328 is housed in a standard SOT-23-6 package and operates from a VCC range of 1.65V to 5.5V.
Features
Supply range of 1.65V to 5.5V
Adjustable BOP from 2mT to 15mT

Using 2kΩ to 15kΩ resistors or 160mV to 1200mV voltage source

Omnipolar Hall switch
Push-Pull output
Low power consumption

1.4µA at 3.3V 20Hz sampling rate

Industry-standard package and pinout

SOT-23 package
–40°C to 125°C operating temperature range
Typical Schematic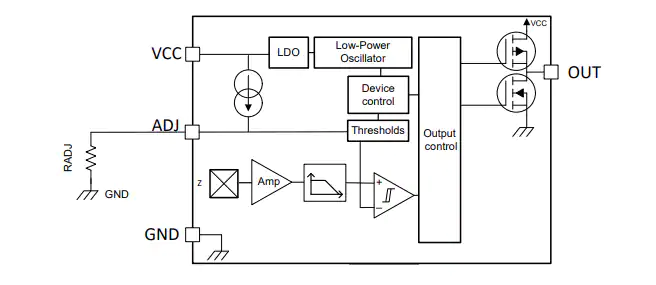 more information: https://www.ti.com/product/TMAG5328
Join 97,426 other subscribers

Archives