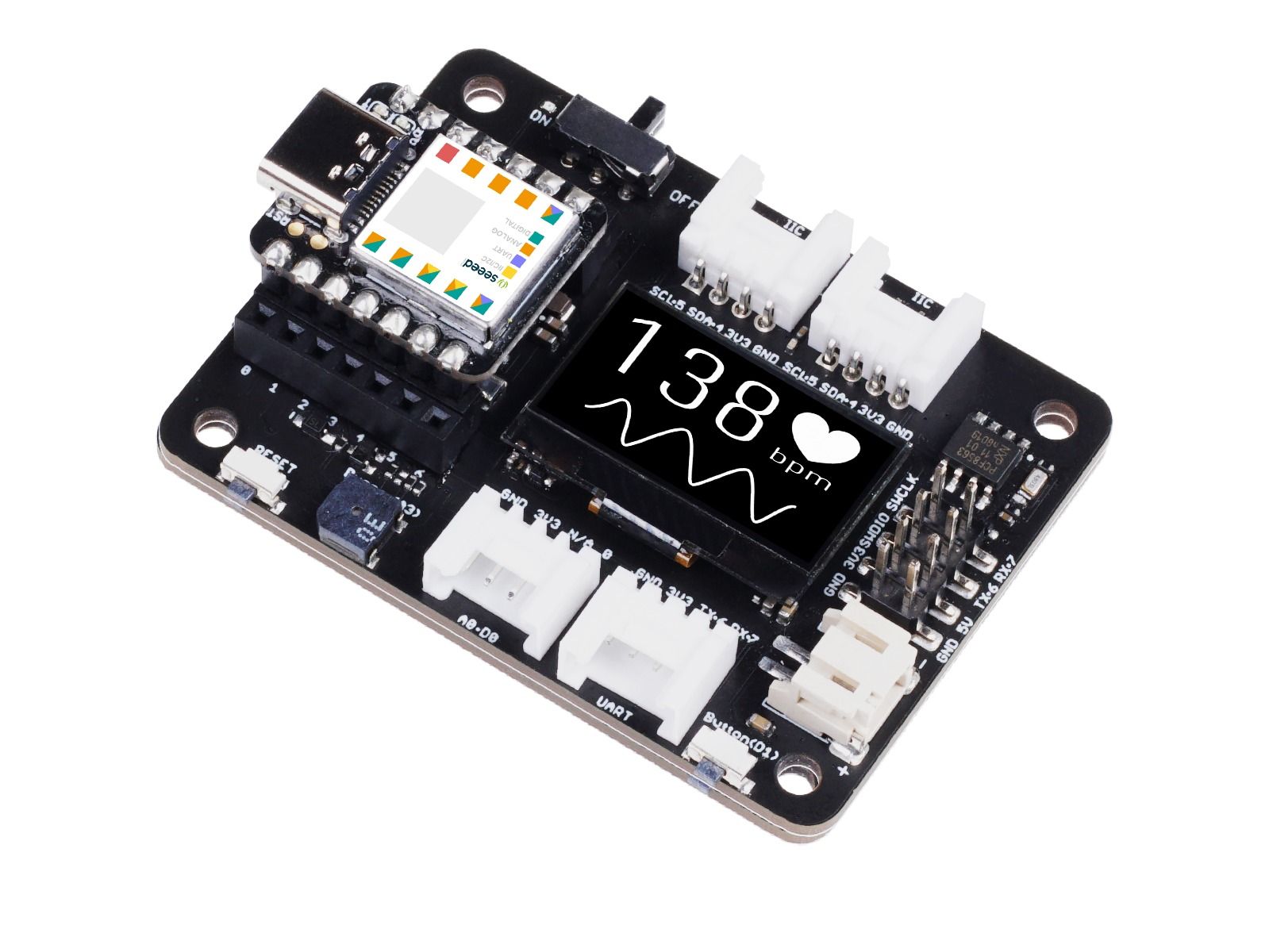 Tiny Arduino-compatible XIAO board from Seeed Studio Gets a Powerful Expansion Board
Earlier this year, Seeed Studio released the small but powerful Seeeduino XIAO board which has become one of the hottest products in the Seeeduino series. The Seeeduino XIAO is a 23.5mm by 17.5mm Microchip SAM D21 board that packs a fair amount of power in its dual seven-pin breadboard-friendly header. You may adore it for its tiny size, cute design, powerful CPU, and rich GPIO interfaces, but no matter what reason makes Seeeduino XIAO attractive, there's now one more reason to love it more – the new Seeeduino XIAO Expansion Board. 
"Seeeduino XIAO Expansion Board is a powerful functional expansion board for Seeeduino XIAO of only half the Raspberry Pi 4 size," says Seeed Studio. "It enables building prototypes and projects in an easy and quick way. With its rich peripherals, you could explore infinite possibilities of Seeeduino XIAO."
The Seeeduino XIAO Expansion Board is a high-performance board that fulfills the needs of rapid prototyping and peripheral expansion. It has up to four convenient plug and play grove connectors that support multiple data protocols, an expandable memory slot that makes it possible to allocate more libraries needed in prototyping and project building, as well as a battery management system that supports both USB and lipo battery power supply, and an easy onboard battery recharge. The Seeeduino XIAO Expansion Board is compact and elegant in size and can be used for tiny and wearable projects.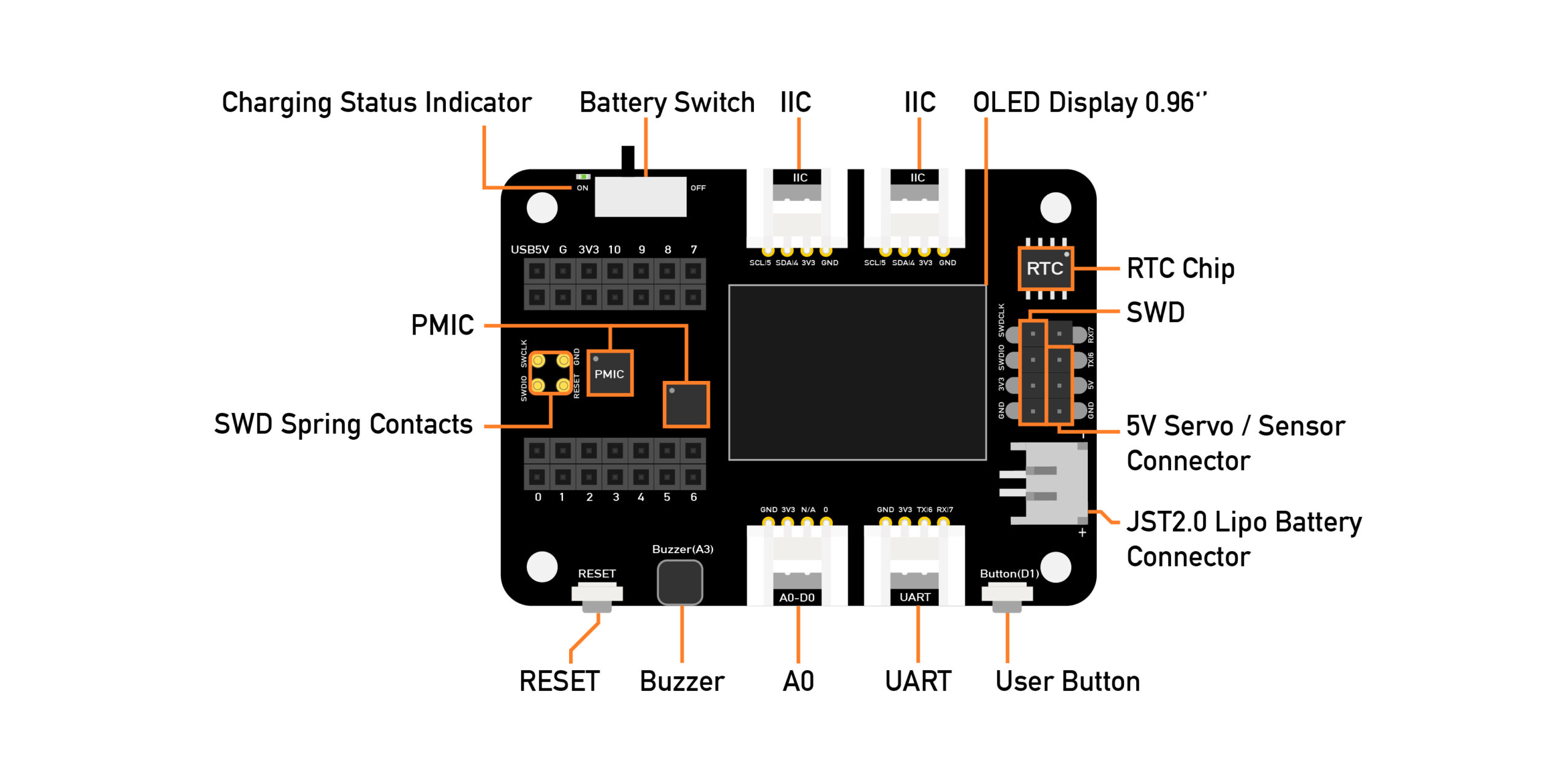 Features and Specifications of the Seeeduino XIAO Expansion Board include: 
Supports Circuit Python
Does not require soldering
0.96″ OLED display panel (visual data to display without PC serial monitor; enables debug in a more efficient way)
A mini SD Card slot for storage (enough memory for adding libraries and using circuit python)
Passive buzzer
5V servo connector
1x Ready-to-use Reset button (no need for jumper wire and short circuit, reset easily with just one click)
1x User button
2x Grove I2C
1x Grove UART
1x A0/D0 Grove
JST2.0 connector
Single-wire debug (SWD) pin header (makes debugger connection and firmware download much easier)
High-precision PCF8563T/5 real-time clock (helps to maintain accurate time when the main power is turned off)
CR1220 RTC battery
Power supply: 5V / 3.7V Lithium Battery
Charging current: Maximum of 460mA
The Seeeduino XIAO expansion board is currently available for preorder at $14.90, but the company has promised to give out the board at a cheaper price ($9.90) to the first 200 customers to place an order. All you need to do if you are in luck is to use the coupon code "LoveXiao" at checkout. The board however is estimated to be available in late November.
More information may be found on the company's product page.
Subscribe to Blog via Email
Join 97,591 other subscribers
Archives