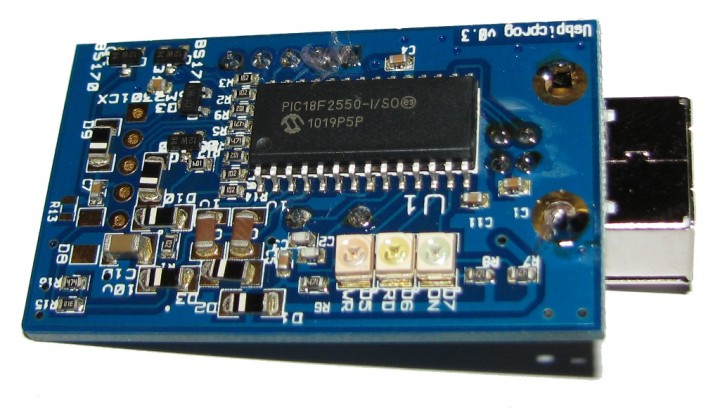 USBpicprog – a free and open source usb pic programmer
USBpicprog is an open source Microchip PIC programmer for the USB port based on PIC18F2550. PC Software, Firmware and Hardware are open source and available for free.
The hardware is built around a microchip PIC18F2550, this microcontroller has on board USB capabilities. The schematic and PCB have been designed in Kicad, an open source EDA solution
The PCB files are available in Gerber format and the schematic in pdf in the download section so that you can open them with your favourite tool.
USBpicprog – a free and open source usb pic programmer – [Link]
Join 97,426 other subscribers

Archives