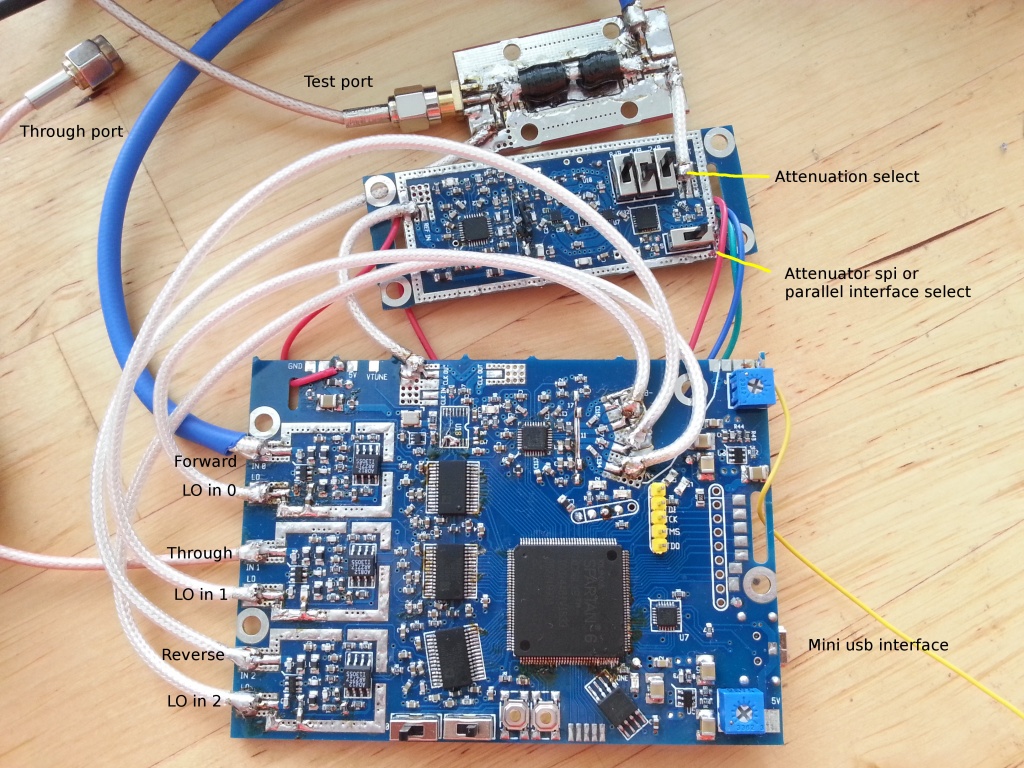 xaVNA – A low cost two port Vector Network Analyzer
xaVNA is a simple and cheap vector network analyzer that allows you to easily tune up antennas, filters, and amplifiers by plugin it to USB. It is able to display smith charts/graphs on the including PC software.
The main board connects to a PC through usb and communicates via a virtual serial port device; the PC software sets the frequency and other parameters by sending two-byte register write commands, and the device sends averaged vector values representing magnitude and phase of measured wave.
The project is open source and available on github and a kickstarter campaign is live with 31 days to go.
Specifications
Frequency range: guaranteed 137MHz – 2500MHz, typical 135MHz – 3500MHz
Measurement signal level (controlled using on-board switches, iteration 1 board only): -5dBm to 10dBm, with 2dB increments
Measurement signal level (controlled using spi interface): -20dBm to 10dBm, with 1dB increments
3 receivers: forward coupled, reverse coupled, through; can measure S11 and S21 of a two port device. To measure S22 and S12 the DUT needs to be manually reversed.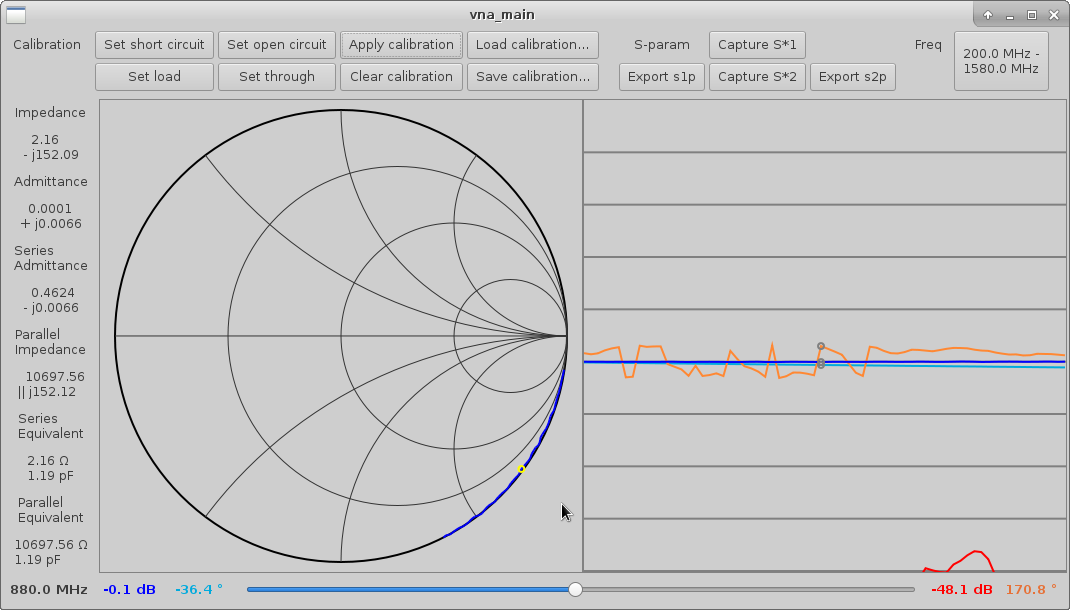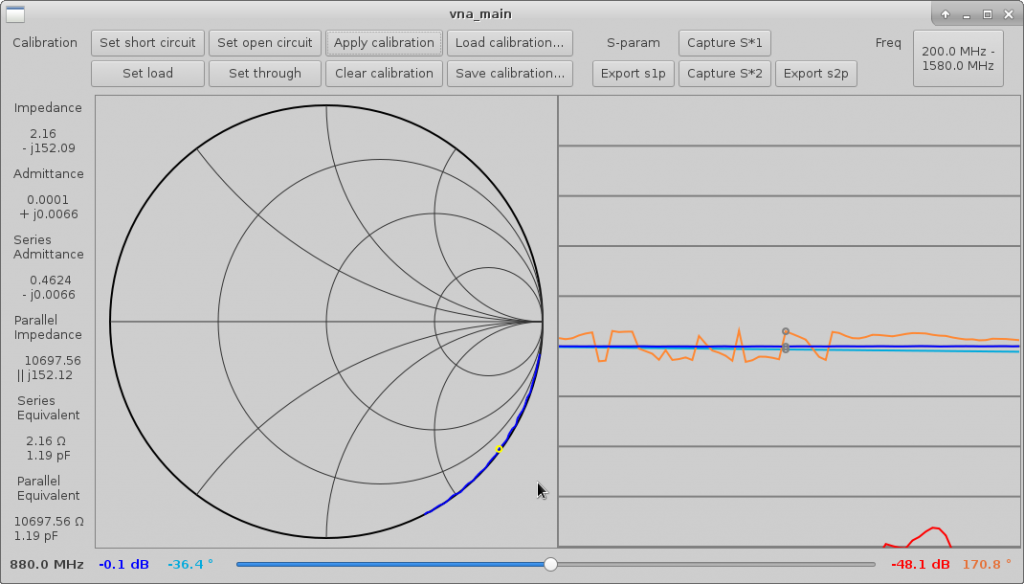 Join 97,426 other subscribers

Archives