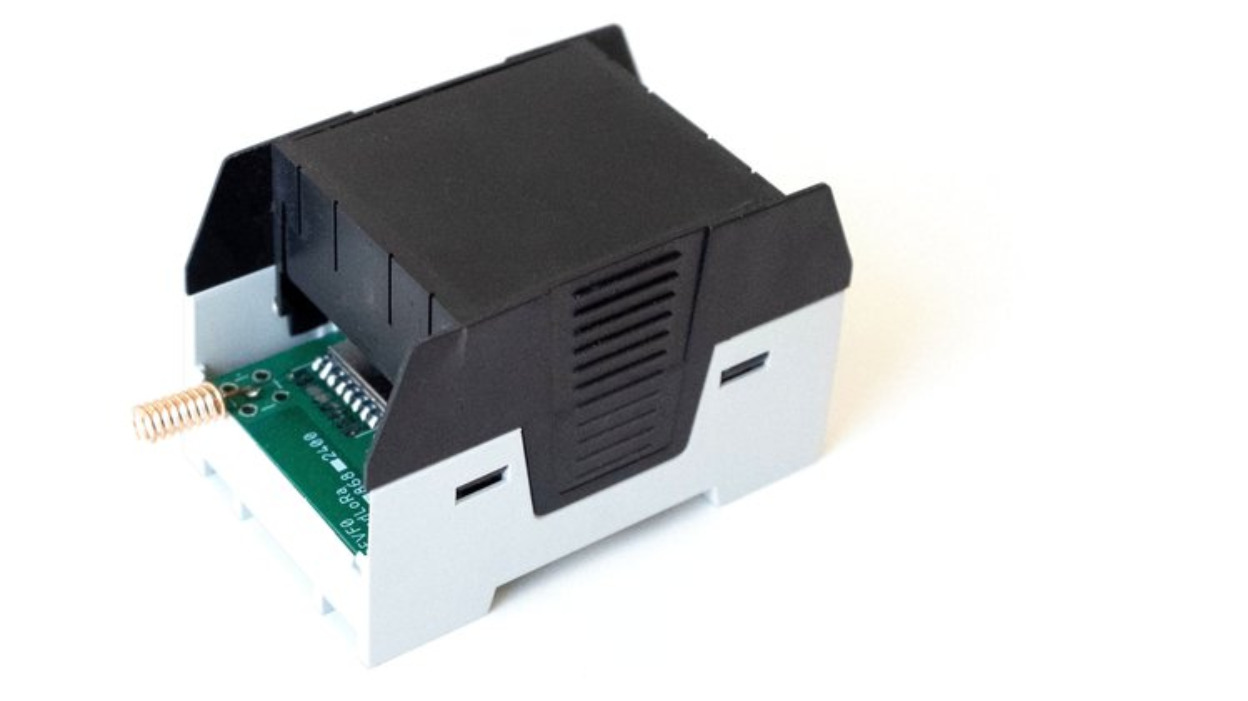 xTendLoRa mesh-capable LoRa data radio Supports AT commands & MODBUS
A Crowdfund campaign is set to be launched soon for the XTendLoRa, which is a mesh-capable LoRa data radio with support for AT commands & MODBUS.
"Whether you are designing an Internet of Things (IoT) product, constructing a smart home, rolling out a sensor network, developing a building automation solution, or just trying to make your machines talk to one another (and to their SCADA overlords), xTendLoRa will help you avoid many of the usual pitfalls. And if your project has to contend with RF noise, large metal objects, and extreme temperatures, xTendLoRa is likely one of the only affordable wireless mesh technologies capable of getting the job done."
Operating over the 915 MHz, license-free Industrial, Scientific and Medical (ISM) bands, the xTendLoRa capitalizes on the spread-spectrum modulation of LoRa to derive reliable, long-range, high-sensitivity communication—over a multi-hop mesh—even when faced with significant RF or physical interference. You can use basic AT commands or a MODBUS register map to configure and control its complete wireless mesh stack. This combination of simplicity and flexibility is important to reducing development and deployment times for projects that depend on robust communication in harsh environments.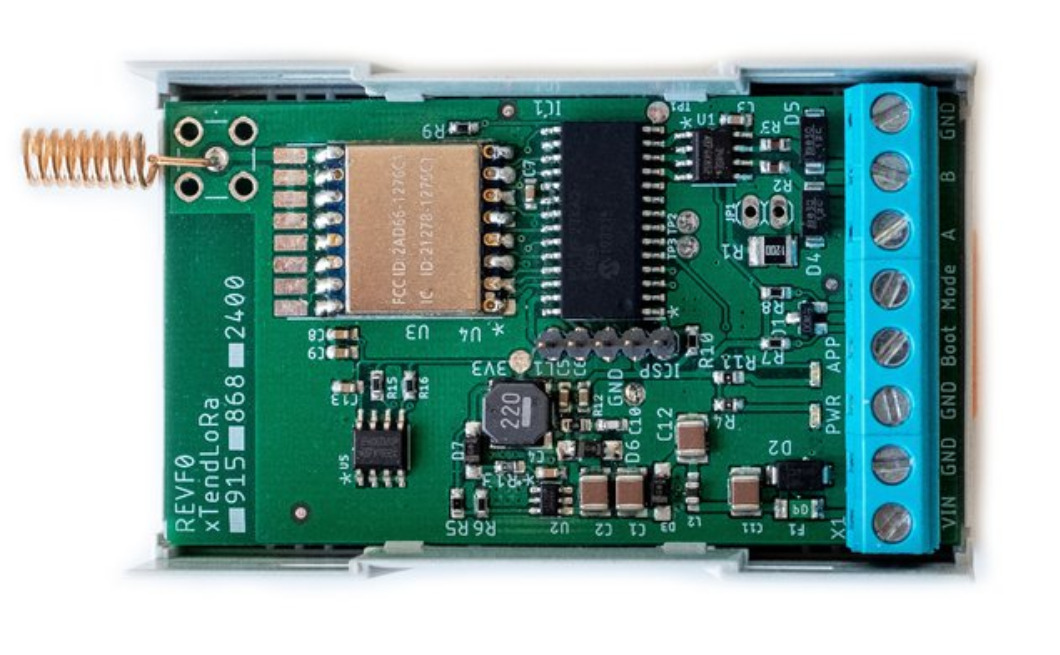 The device features a multi-hop mesh stack and RS485 serial interface. It enables simple AT commands, compatible with a MODBUS Remote Terminal Unit (RTU) profile, and has Good interference immunity. Repeater functionality is field configuration via IO pin. Devices can be allocated to different virtual networks, and it offers Unicast, multicast, and broadcast messaging. It also offers a flexible sink node setting for gateway Device and enables device Firmware Upgrade (DFU) over UART. The device is hardware competent for OTA, and supports 915 MHz ISM-band operation, 4.5 v to 30 V operating volt, and operation temperature from -20° C to 85° C. It has a fixable output power up to +17 dBm, with receiver sensitivity down to -12dBm at SF 8. Finally, it enables AES- 128 CBC packet encryption, and MUI – 64 modem identity
xTendLoRa's modem—which, thanks to its RS485 interface, can talk to any device with a serial port—will arrive factory-provisioned for guaranteed out-of-the-box connectivity but with full support for custom configurations. For now, there is not much information about the device, so we do not know when the campaign will kickoff, but hopefully very soon. There is also no information about the price, but we will surely get information when the campaign goes live.   You can visit crowd supply's page to sign up for information about when the campaign will go live.
Join 97,426 other subscribers

Archives