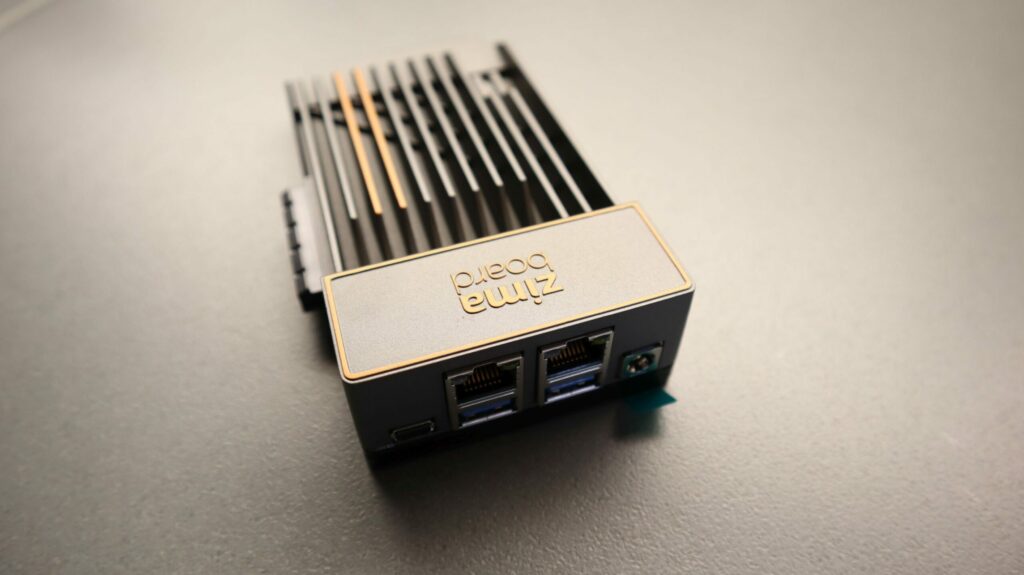 ZimaBoard – World's First Hackable Single Board Server
Introduction
The ZimaBoard positions itself as a Hackable Single Board Server, which seems to be the first of its kind. It's a highly customizable board to a significant degree as we will see below. Think of the ZimaBoard as a malleable material like clay, that can be shaped and customized according to your specific needs and preferences. Moreover, it boasts an abundance of ports, providing ample connectivity options. The product page shows that it's suitable for Personal NAS, VPN, Streaming, Software Router, Media server, and Smart Homes.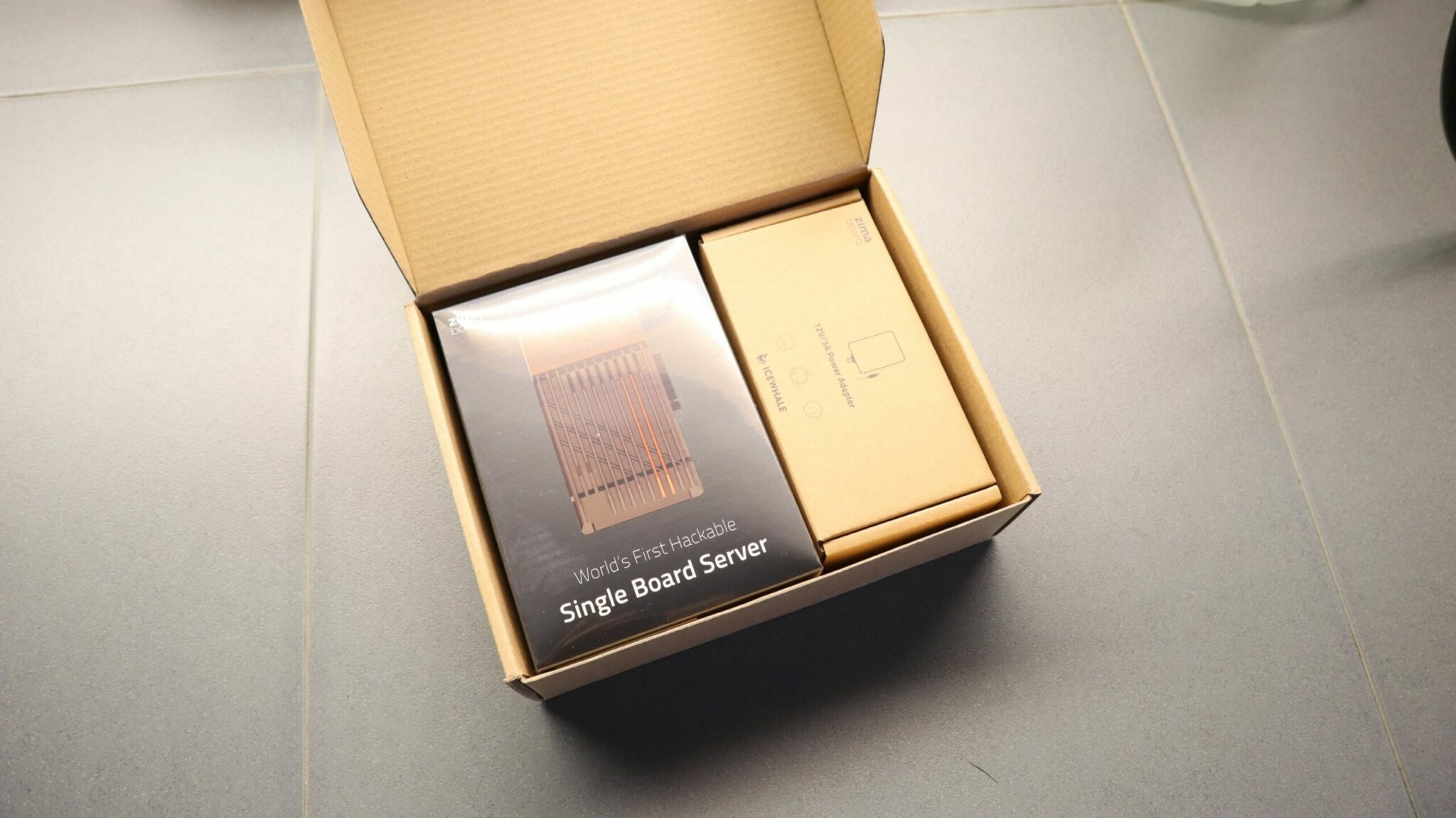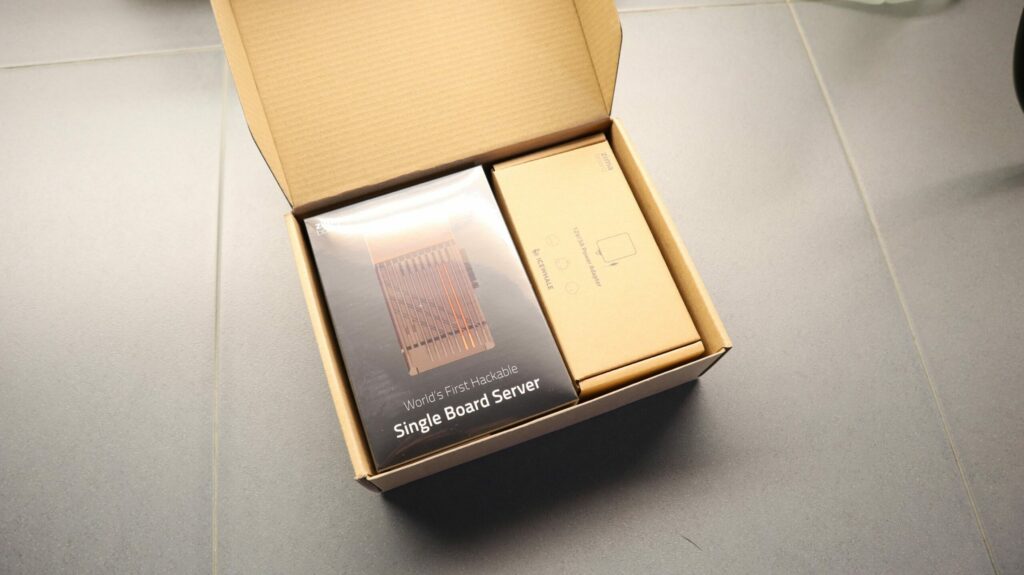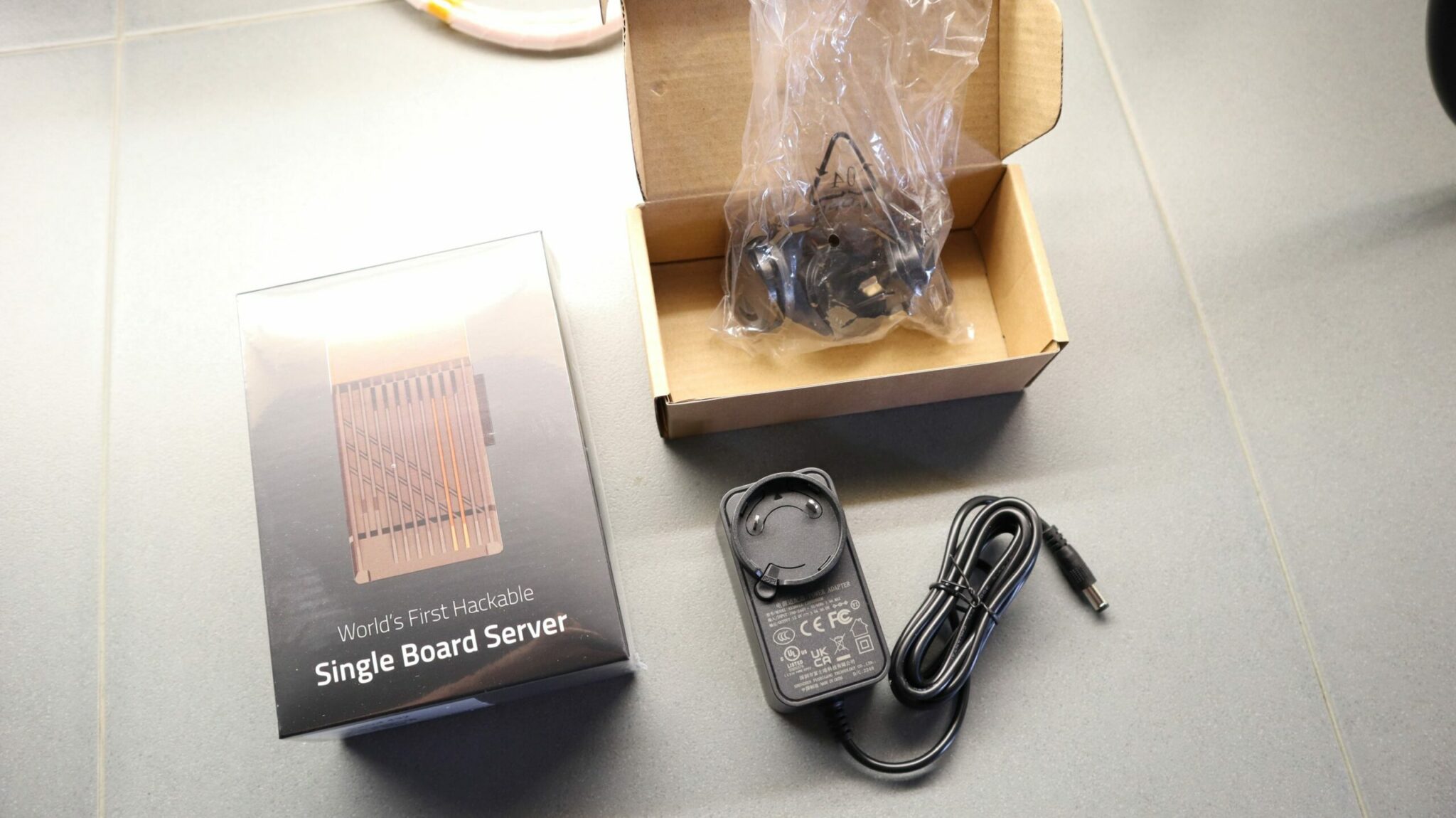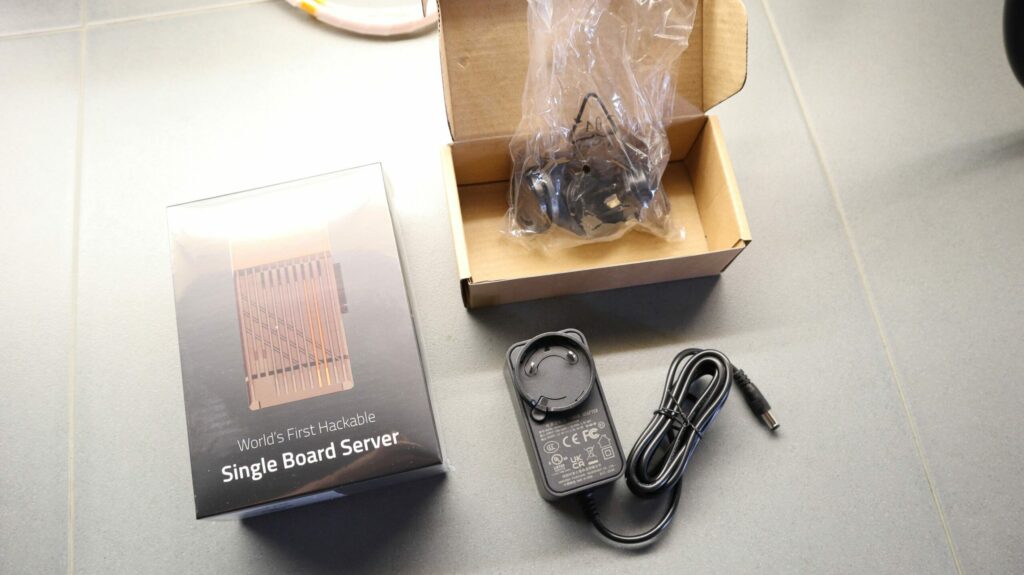 Features
The ZimaBoard is marketed as a Hackable Media Server, which is actually one of its features in this case. It comes pre-installed with CasaOS, which has its pros and cons. On the positive side, it offers a sleek and modern UI. CasaOS includes various pre-installed apps and features, such as a file manager, app store, automation tools for IoT devices, and an intuitive settings panel. The ZimaBoard allows for extensive customization and boasts numerous ports for connectivity. It is suitable for a range of purposes, and its compact size adds to its appeal.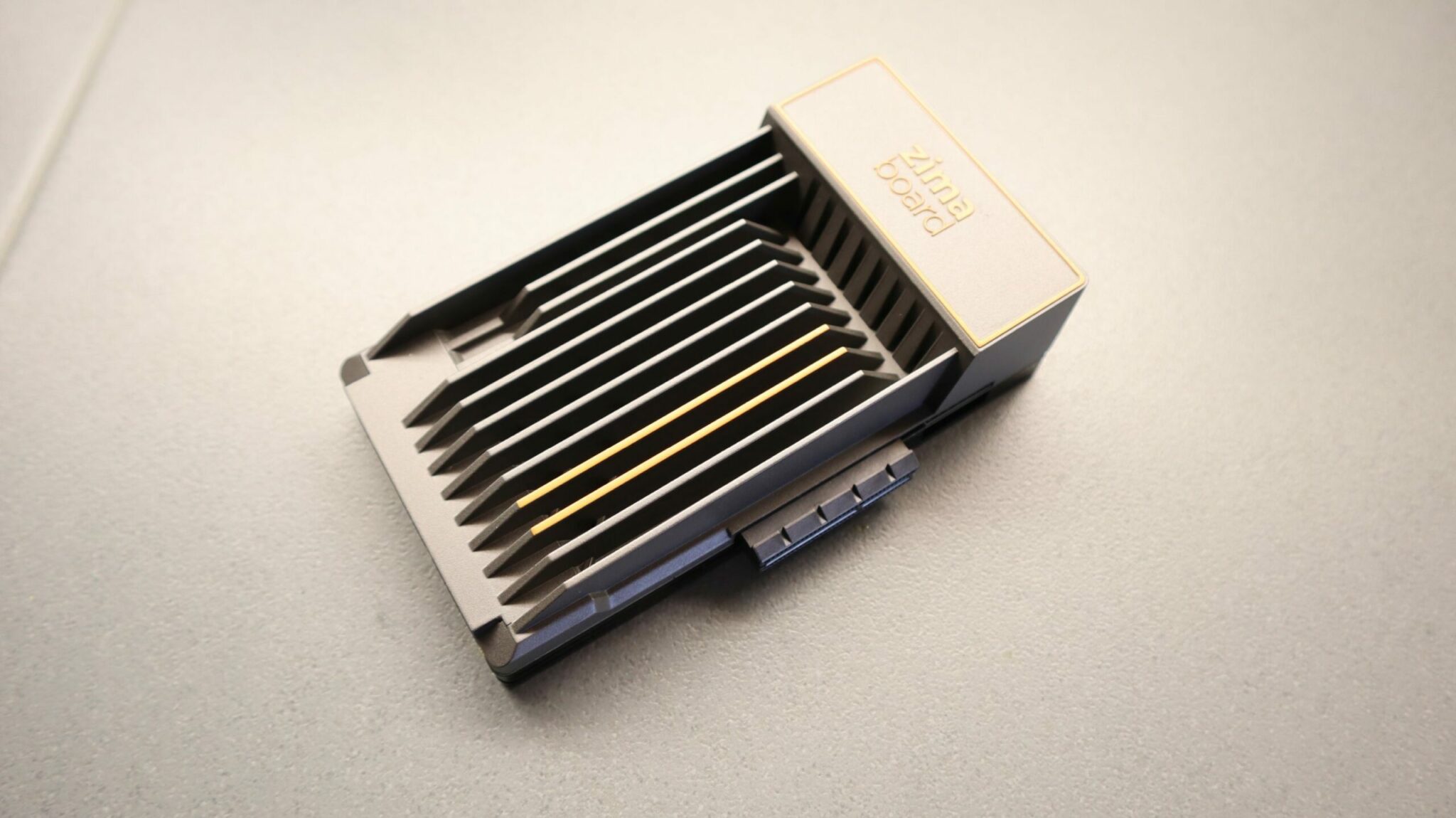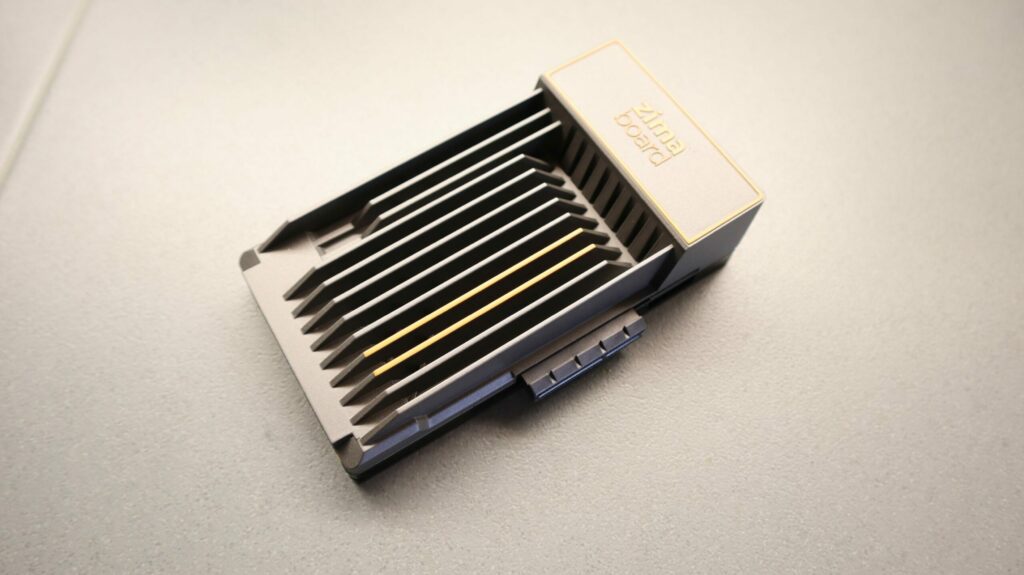 Additionally, you are able to install additional dockers if you cannot find what you're looking for on the built-in App Store. However, it is worth noting that CasaOS, being Debian-based, may not offer the same level of customization as Windows or other Linux distros. But here's the good news: since the board is based on x86 architecture, it is compatible with most modern operating systems. This means you can even install Android, Libreelec, or OpenWrt, in addition to the more obvious choices of Linux and Windows.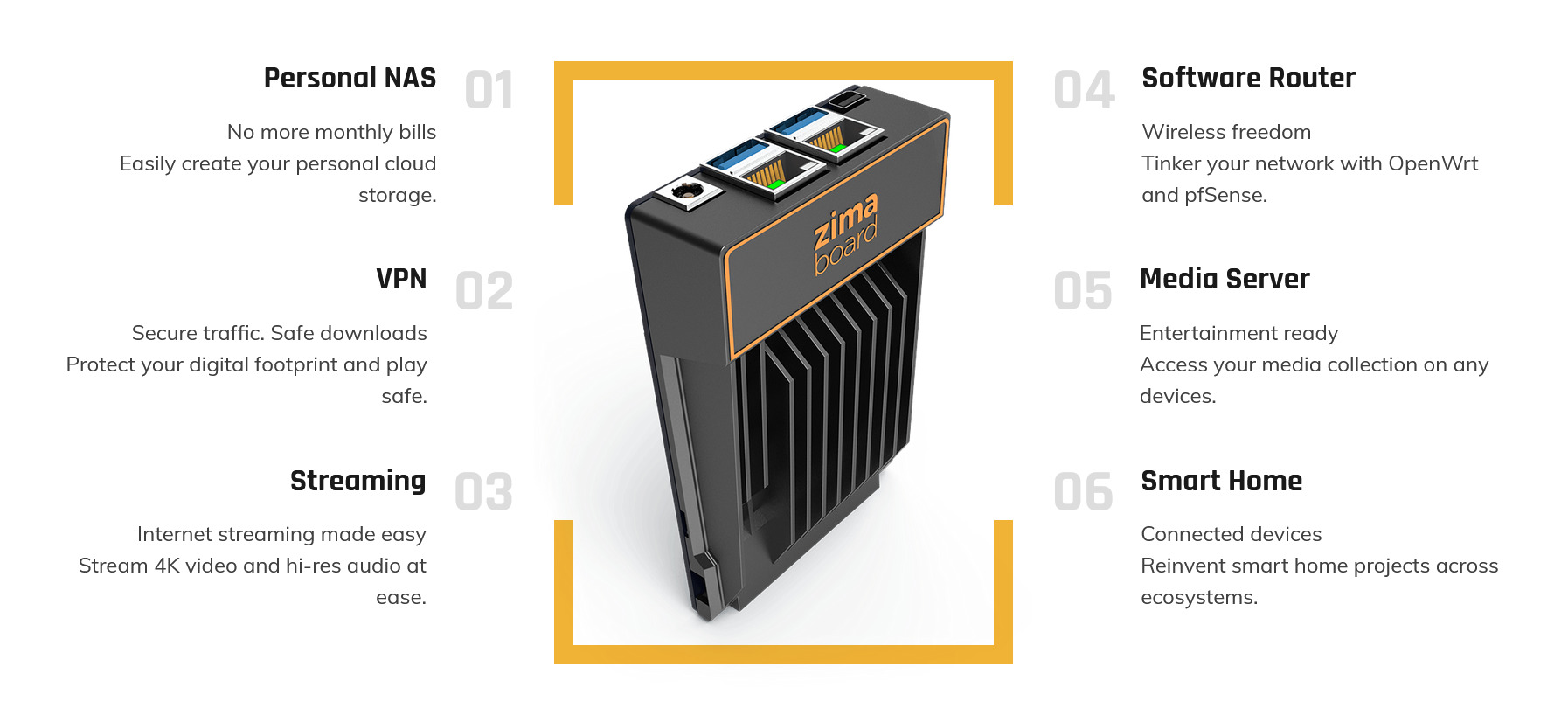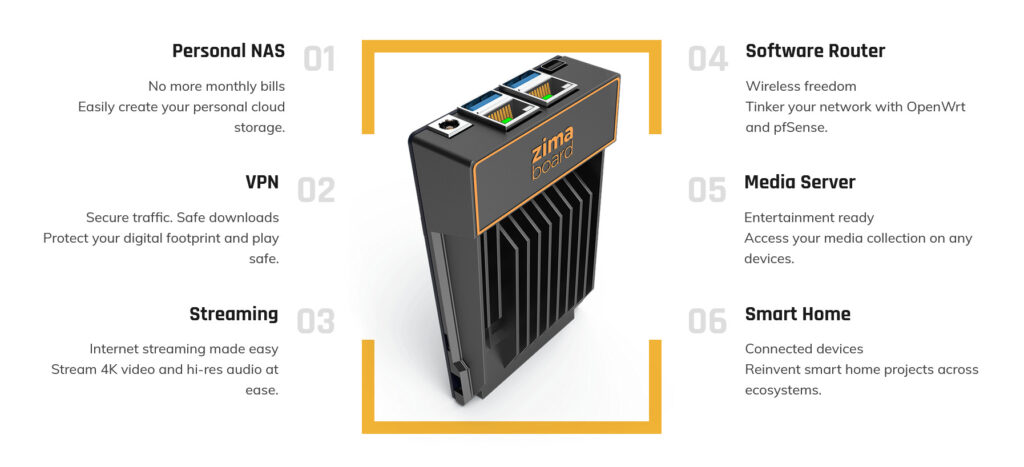 PCI Expansion Port
With its 2 x SATA ports, the ZimaBoard offers virtually limitless storage capacity. However, whether or not the two ports are sufficient is a matter of personal preference. Some may argue that they require at least four ports. Although the ZimaBoard does not include pre-installed graphics or network cards, it has the capability to support them once they are installed. To enable this, the ZimaBoard provides a single PCIe 2.0 port expansion port. With proper installation, you can easily add any x 4 compatible board to expand the capabilities of the ZimaBoard. This is what enables the expansion mentioned above. This offers you the freedom to use the board as you wish, and there are no limitations to what it can achieve.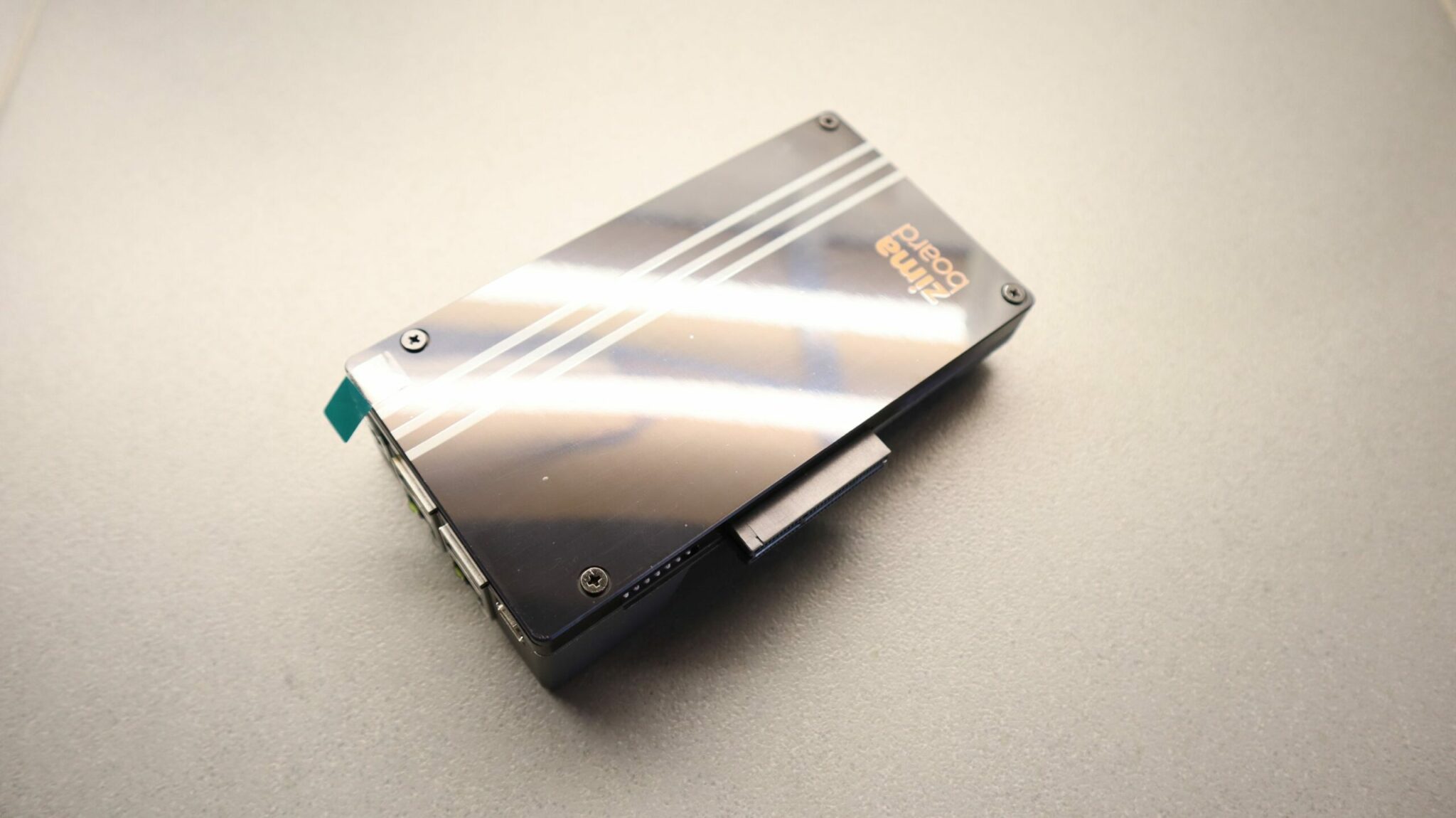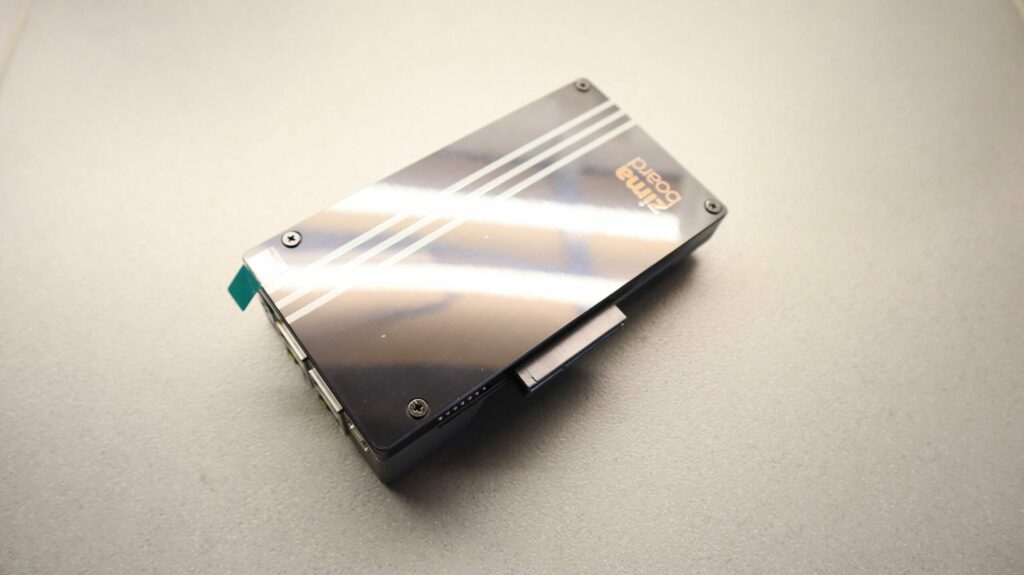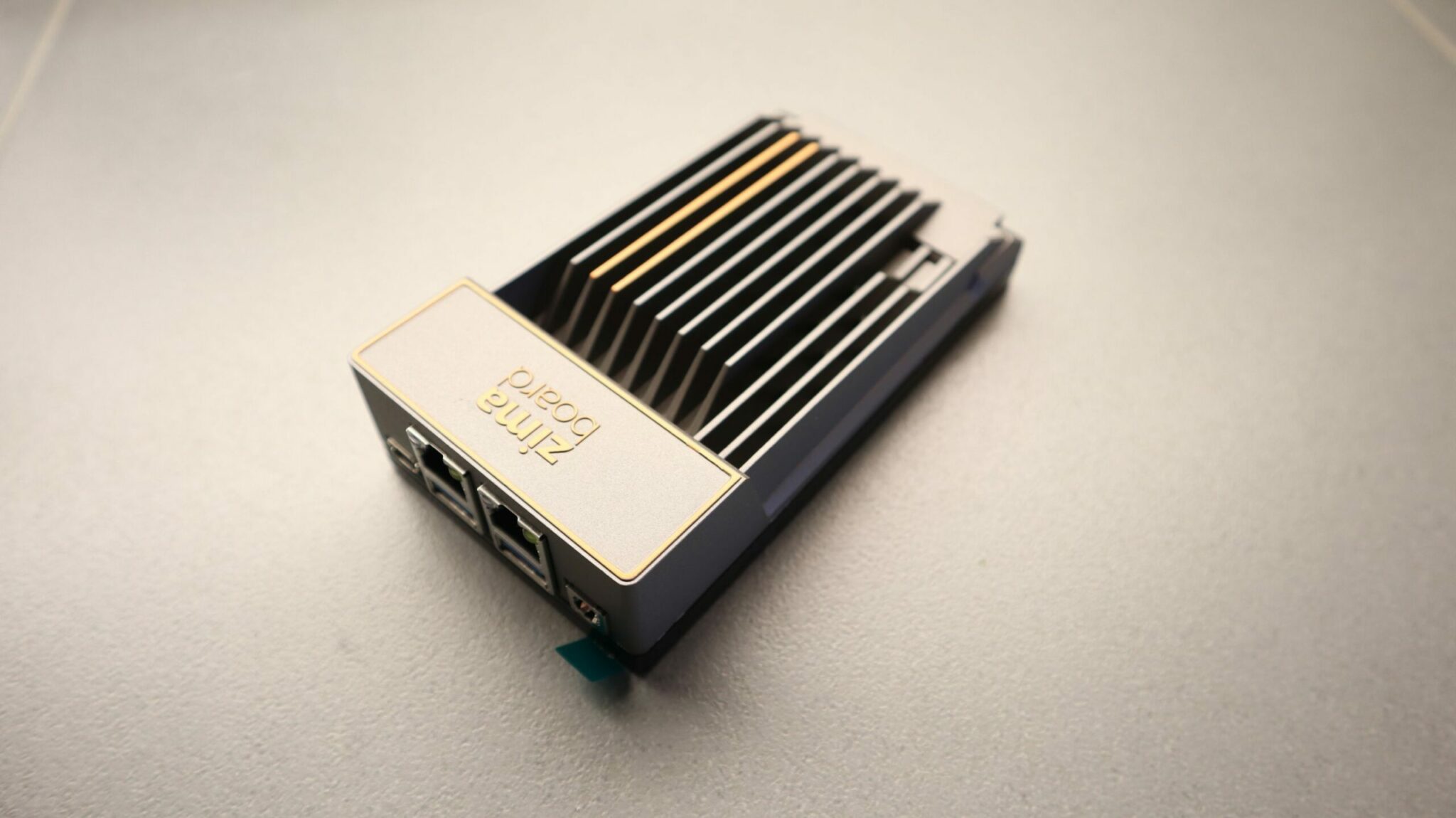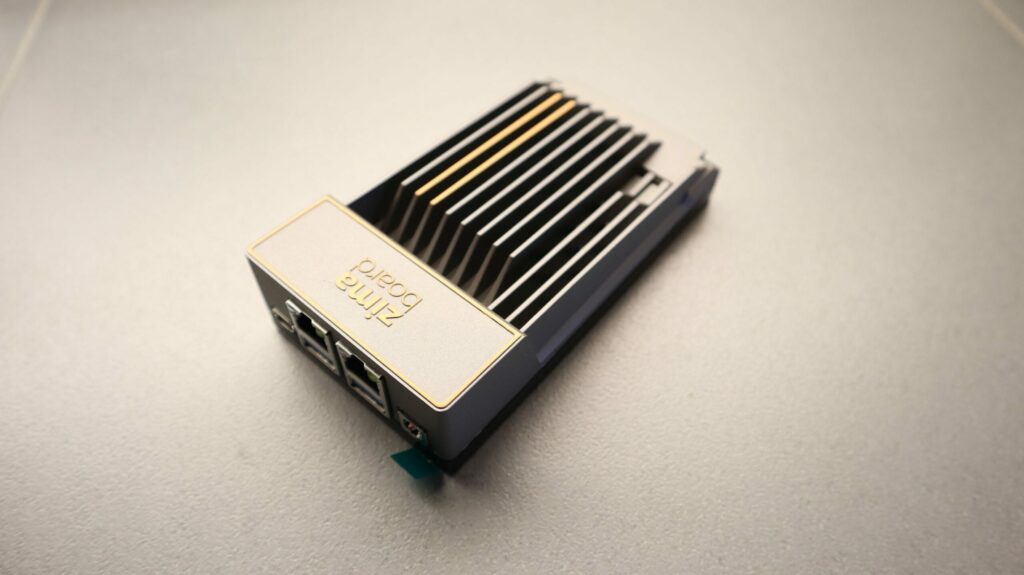 Specifications
Model: ZimaBoard 216/432/832
CPU: Intel Celeron N3350 Dual Core 1.1-2.4GHz (216 Model), or Intel Celeron N3450 Quad Core 1.1-2.2GHz (432 & 832 Model)
RAM: 2G/4G/8G LPDDR4
Onboard Storage: 16GB/32GB eMMC
HDD/SSD: 2x SATA 6.0 Gb/s Ports
LAN: 2x GbE LAN Ports
USB: 2x USB 3.0
PCle: 1x PCle 2.0 4x
Display: 1x Mini-DisplayPort 1.2 4k@60Hz
TDP: 6W
Dimensions: (W x D x H) 138.7 x 81.4 x 34.9 mm
Weight: 278g
Other Feature: Passive Cooling

Intel VT-d, VT-x, AES-NI
Support 4K video transcoding
H.264 (AVC), H.265 (HEVC), MPEG-2, VC-1

Pre-installed OS: CasaOS (Based on Debian)
Compatible OS: Linux / Windows / OpenWrt / pfSense / Andorid / Libreelec
Connectivity
Whether you need to set up your VPN, access files remotely, or simply stream media, having Ethernet ports is essential. It offers 2 x Ethernet ports for network connectivity which may be more than enough for the average user. Additionally, it offers 1 x Mini-DisplayPort 1.2 4K @60Hz, which is another aspect that contributes to the "hackability" of the ZimaBoard. Instead of simply including a DVI, Thunderbolt, or HDMI port, they offer you the choice, emphasizing the DIY nature of the board, right? With a maximum compatibility of 4K @60Hz, the ZimaBoard is perfect for high-resolution media display. However, I wouldn't recommend using it for gaming since you would typically prefer a refresh rate higher than 60Hz.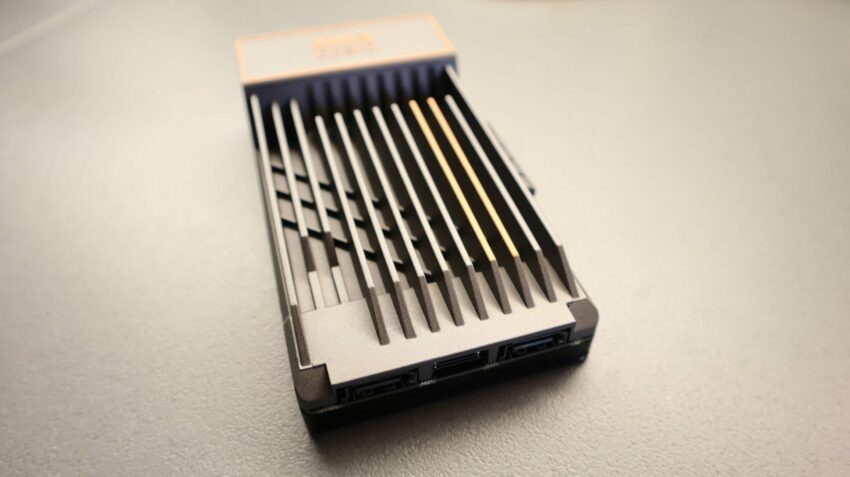 Video
Flavors
The ZimaBoard proudly showcases its compact dimensions. To be precise, it measures a mere 138.7mm in width, 81.4mm in depth, and 34.9mm in height. In comparison to a typical NAS server, it is truly miniature. The ZimaBoard is equipped with the Intel Celeron N3450 Quad Core 1.1-2.2GHz CPU, which is also found in its 832 models.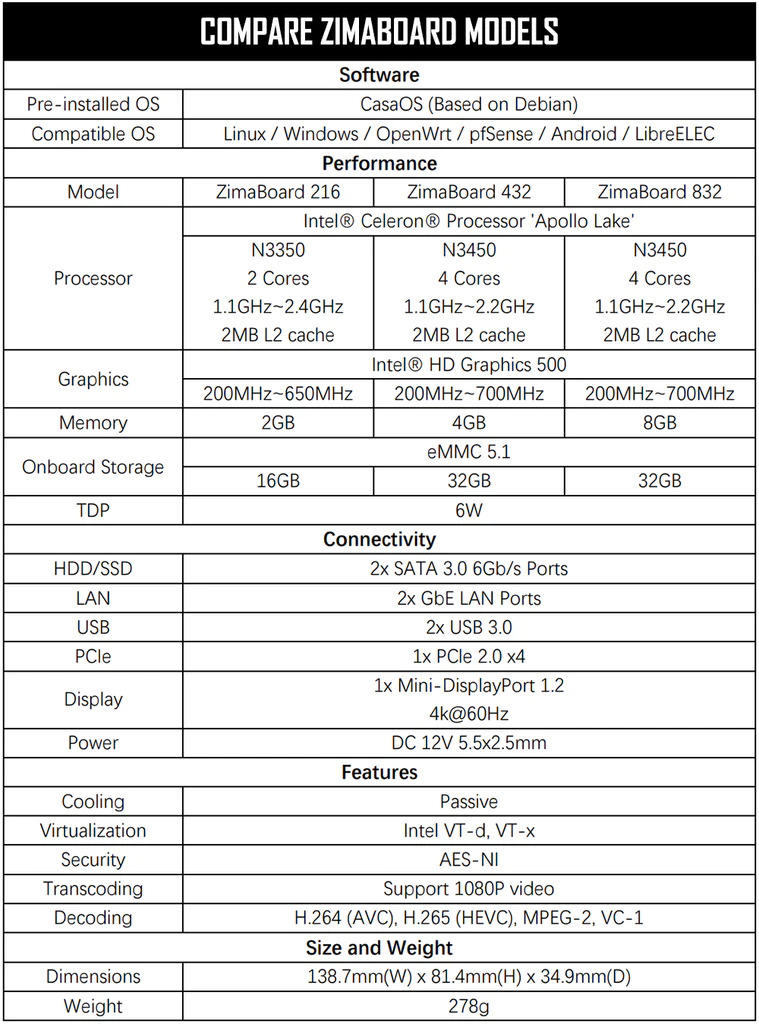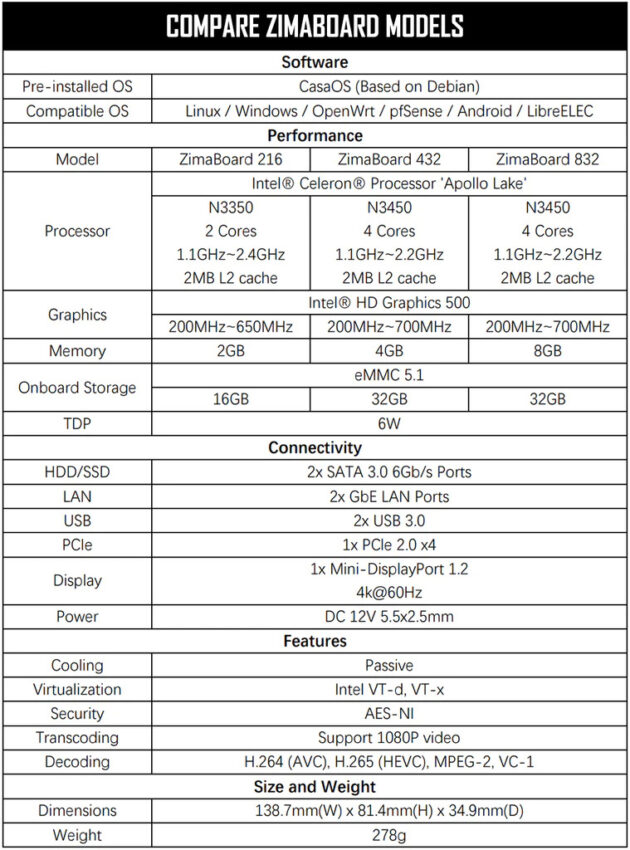 The CPU can be boosted up to 2.2GHz, which is more than sufficient for your home media server or cloud storage needs. The model number "832," features 8GB of RAM. The 432 model features 4GB of RAM, while the 216 model is equipped with 2GB of RAM. Please note that the RAM is not upgradable. In terms of storage, the "832" model provides you with 32GB of storage. Additionally, it features Intel HD Graphics 500 with a frequency range of 200 MHz to 700 MHz.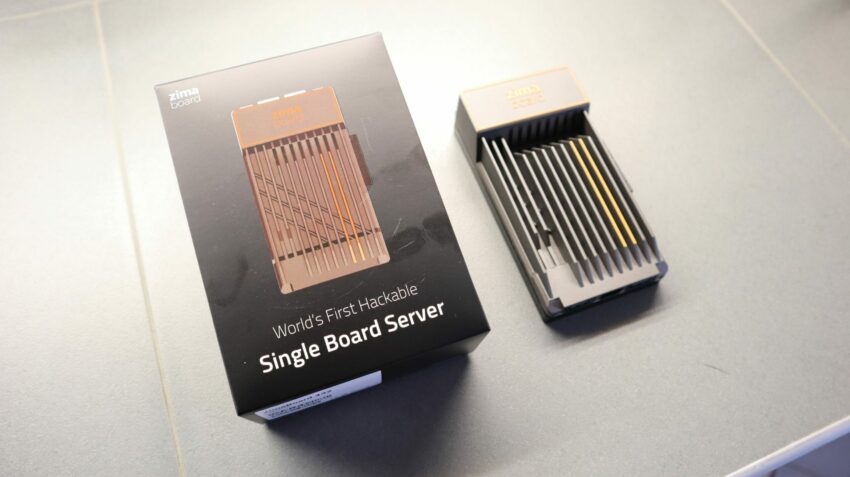 Conclusion
The ZimaBoard 832 is available at a price of $199.90, which one can consider quite affordable when compared to other SBS with similar specifications. However, the pricing varies for the 216 or 832 models because of the difference in RAM size. In a nutshell, the ZimaBoard people may have varying opinions about the ZimaBoard. However, one thing is clear, you can use the ZimaBoard as your personal NAS storage, VPN, media server, or router. For more information, visit the product page.
Join 97,426 other subscribers

Archives