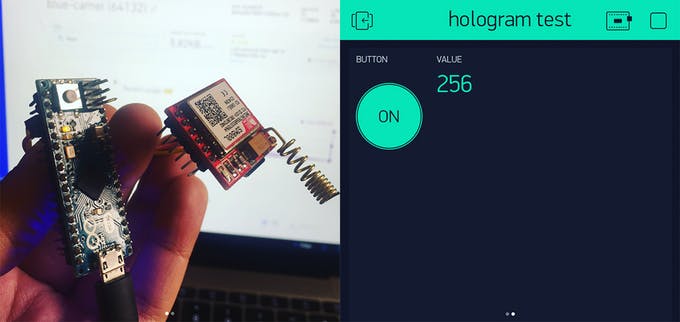 Cellular IoT with Blynk & Hologram
Use a $9 GSM module & the Hologram network to remotely control any Arduino with Blynk App.
Blynk is an awesome tool that allows you to build drag and drop apps for controlling hardware remotely! Its perfect for quickly creating useful IoT projects. This tutorial will run you through setting up Blynk for cellular control using an Arduino and a $9 GSM board.

Hologram.io is a cellular network provider perfect for makers. At $0.60 /mo plus $0.40 per mb, you'll have plenty of data for most IoT projects.
Cellular IoT with Blynk & Hologram – [Link]