Chronio – Low power Arduino based (smart)watch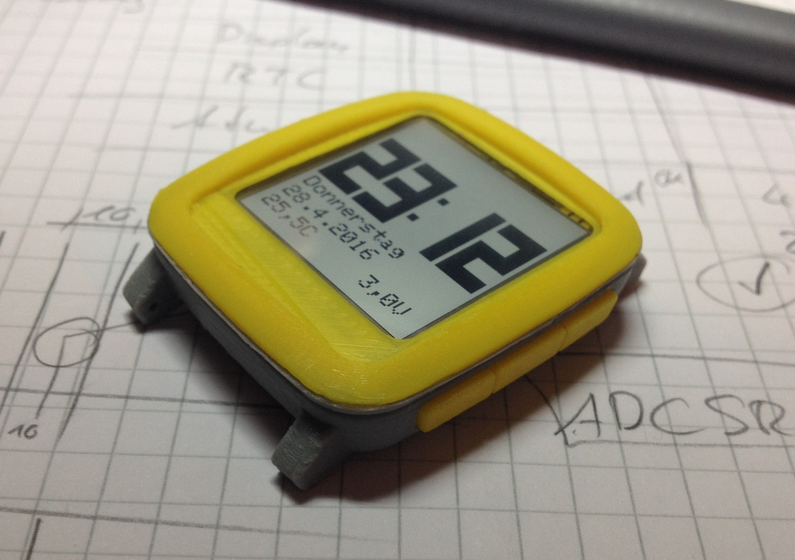 Max.K @ hackaday.io designed his own impressive watch based on Atmega328p with Arduino bootloader, Maxim DS3231 (<2min per year deviation),  96×96 pixel Sharp Memory LCD (LS013B4DN04) and it's powered by a CR2025 160mAh coin cell battery.
Chronio is an Arduino-based 3D-printed Watch. By not including fancy Wifi and BLE connectivity, it gets several months of run time out of a 160mAh button cell. The display is an always-on 96×96 pixel Sharp Memory LCD. If telling the time is not enough, you can play a simplified version of Flappy Bird on it.
Chronio – Low power Arduino based (smart)watch – [Link]