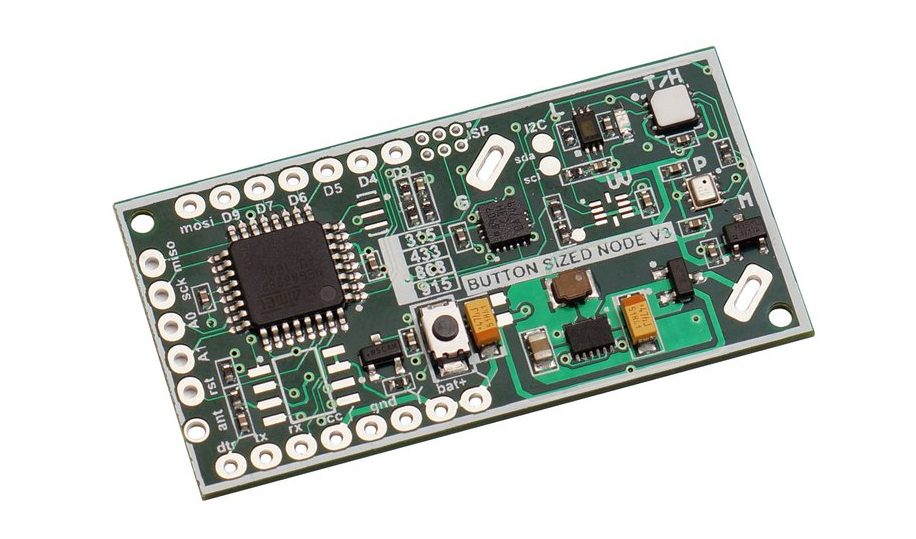 $19 Button Size Node 3 is an Arduino Pro-mini board with on-board LoRa
Electronic enthusiast and hobbyist, Koresh, has designed an Arduino IDE compatible microcontroller for home automation and IoT, called the Button Size Node 3.
Button Size Node 3 is a low-cost wireless Arduino Pro-mini board with on-board LoRa RFM 95 or RFM 69 HW(CW) radio, external EPROM flash, crypto authentication chip, a light sensor, and a temperature and humidity sensor.
The on-board radio transceivers provide an extremely good range, about hundreds of meters in open fields, the external flash chip allows burning Arduino sketch wirelessly while the onboard CryptoAuthentication chip makes communication with other controllers very secured. You may want to use the Button Size Node 3 as a universal sensor board for radio controlling DIY projects.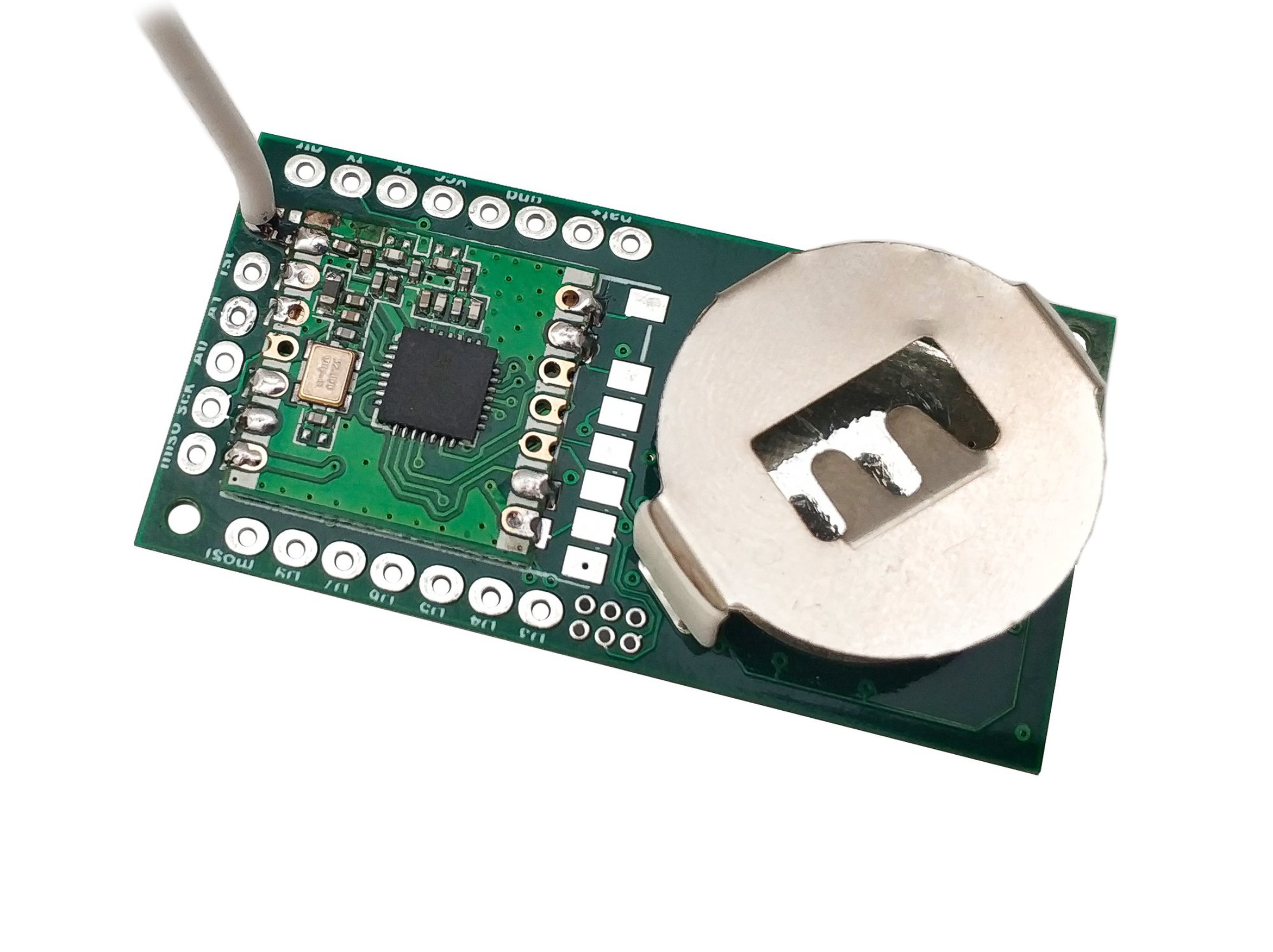 Features and Specifications Include:
Fully compatible with the Arduino IDE
4 Layers PCB with larger ground plane improving range
Atmel ATSHA204A Crypto Authentication Security Chip
Preprogrammed Dual Optiboot bootloader – Implements over the air firmware update ability
LoRaRFM 95 or RFM 69-HW (high power consumption version) or CW (ultra-low power consumption version) 915/868/433 MHz Radio transceivers
FTDI header for programming
LED connected to pin 6
Reset button
External JDEC EPROM flash
W25X40CLNIG OTA flash
Si7021 temperature and humidity sensor
BH1750 light sensor – Spectral responsibility is approximately human eye response.
LIS3DH accelerometer (Full version only)
BMP280 barometer (Full version only)
SM351LT magnet sensor (Full version only)
Battery voltage sensor
High accuracy temperature sensor: Up to ±0.4 °C, –10 °C ~ 85 °C
Precision Relative Humidity Sensor: Up to ± 3% RH, 0 ~ 80% RH
Supply voltage: 3.5 V – 10 V
3.3 V Digital and Analog pins
Powered by two CR2032 batteries in series with high-efficiency power converter (3.5-10V).
Sleep Current Consumption: 9 ~ 12 uA
Board Dimensions: 45mm x 23mm
Operating Temperature Range: -20 to +40 °C
Pricing and Availability
The Button Size Node 3 is available and currently sells on tindle for $19.00. There are two versions of the board: the full version and the light version. Some of the other nice additions attached to the Button Size Node 3 such as the LIS3DH accelerometer, the BMP280 barometer, and the SM351LT magnet sensor, are only available with the full version, while the external flash comes with the light version only.
Koresh is also the mastermind behind several other impressive projects that were introduced recently like the Easy PIR multisensors box, mini Relay box, and wall socket insertable node. The designer also has a few other projects that are still in the works like a mini dimmer box, a multiRF multi-voltage protobox and an RFM gateway. Hopefully, those should be completed and made available for the community soon.
Join 97,426 other subscribers

Archives