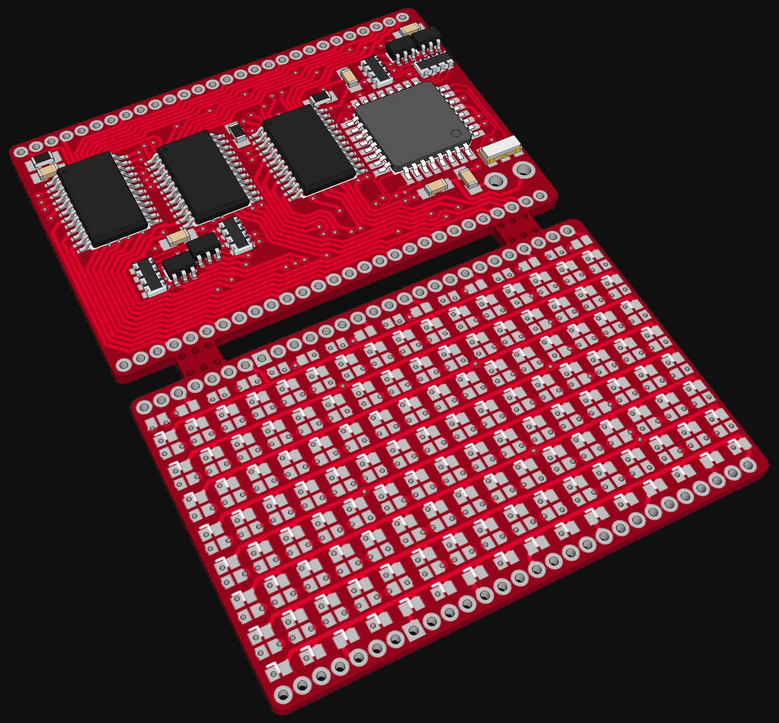 384:LED – Mini RGB LED array
Mini (1.44" x 0.94" or 24mm x 37mm) 8X16 RGB LED Array. 128 RGB LEDs with three LED chip each gives 384.
For this project I designed two PCBs. A control PCB and a LED PCB. My goal was to fit them both in a small panel inside a 5×5 cm square to use cheap Chinese Manufacturing offers. Both PCB to have the same size and will be connected with 50mil / 1.27mm pin headers. The LED PCB will be stacked on top of the control PCB.
384:LED – Mini RGB LED array – [Link]