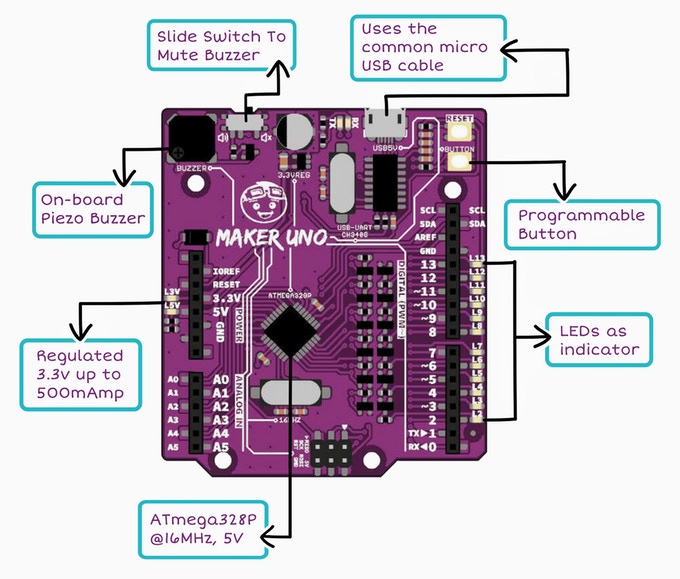 $6 Maker UNO: Simplifying Arduino for Education
Simplified Arduino board targets Education. The project is live at kickstarter and has 22 days to go.
Students can skip the hassle of constructing the basic electronic circuit which is boring and time consuming. Although it is equally important for them to learn about basic electronics, it can always come later after they have experienced how easy it is to create awesome project. Start with fun and excitement. Start coding right away and see your board lights up and plays melody with the press of a button.

With the conventional Arduino boards, students also face another common problem – difficulty in troubleshooting their circuit. This is because when it doesn't work, we do not know whether the problem is due to wire connection or coding.
$6 Maker UNO: Simplifying Arduino for Education – [Link]