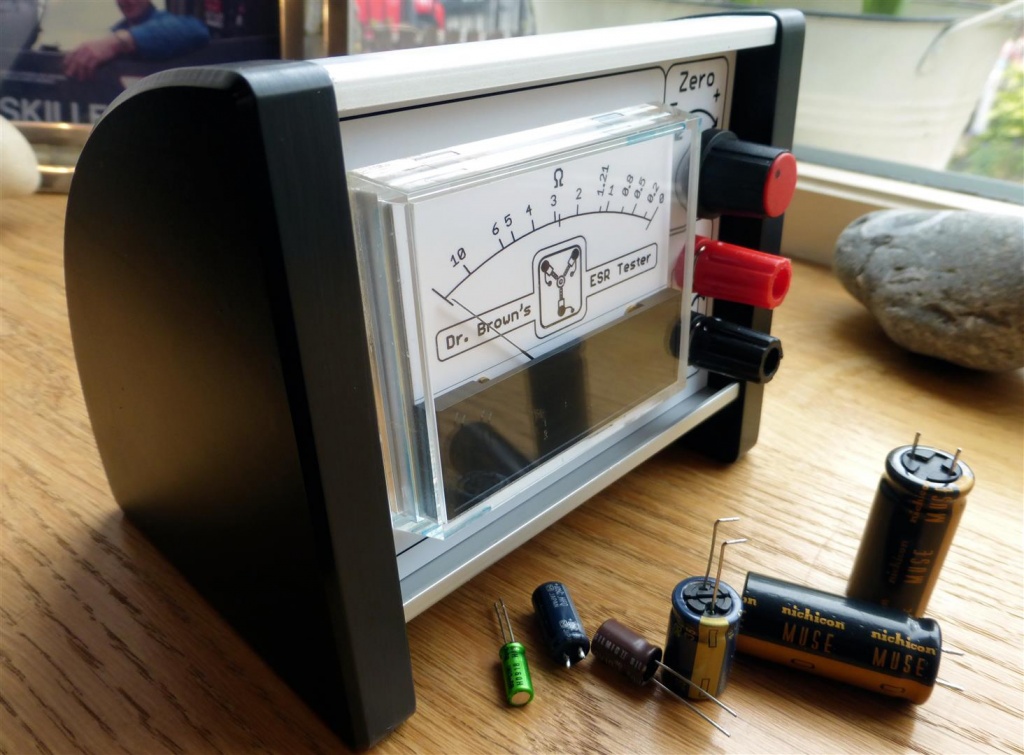 Analog Capacitor ESR Tester
TallMan's lab @ runawaybrainz.blogspot.com build a nice looking and simple analog ESR capacitor meter based on a EEVBlog forum topic.
I finally got round to making my capacitor ESR tester this week after finding a nice simple 5 transistor version by EEVBlog member Jay_Diddy_B. Unfortunately, for me, the design was only SMD so, I decided to replicate his schematic in Eagle PCB using a through hole component design.
Analog Capacitor ESR Tester – [Link]
Subscribe to Blog via Email
Join 97,955 other subscribers
Archives