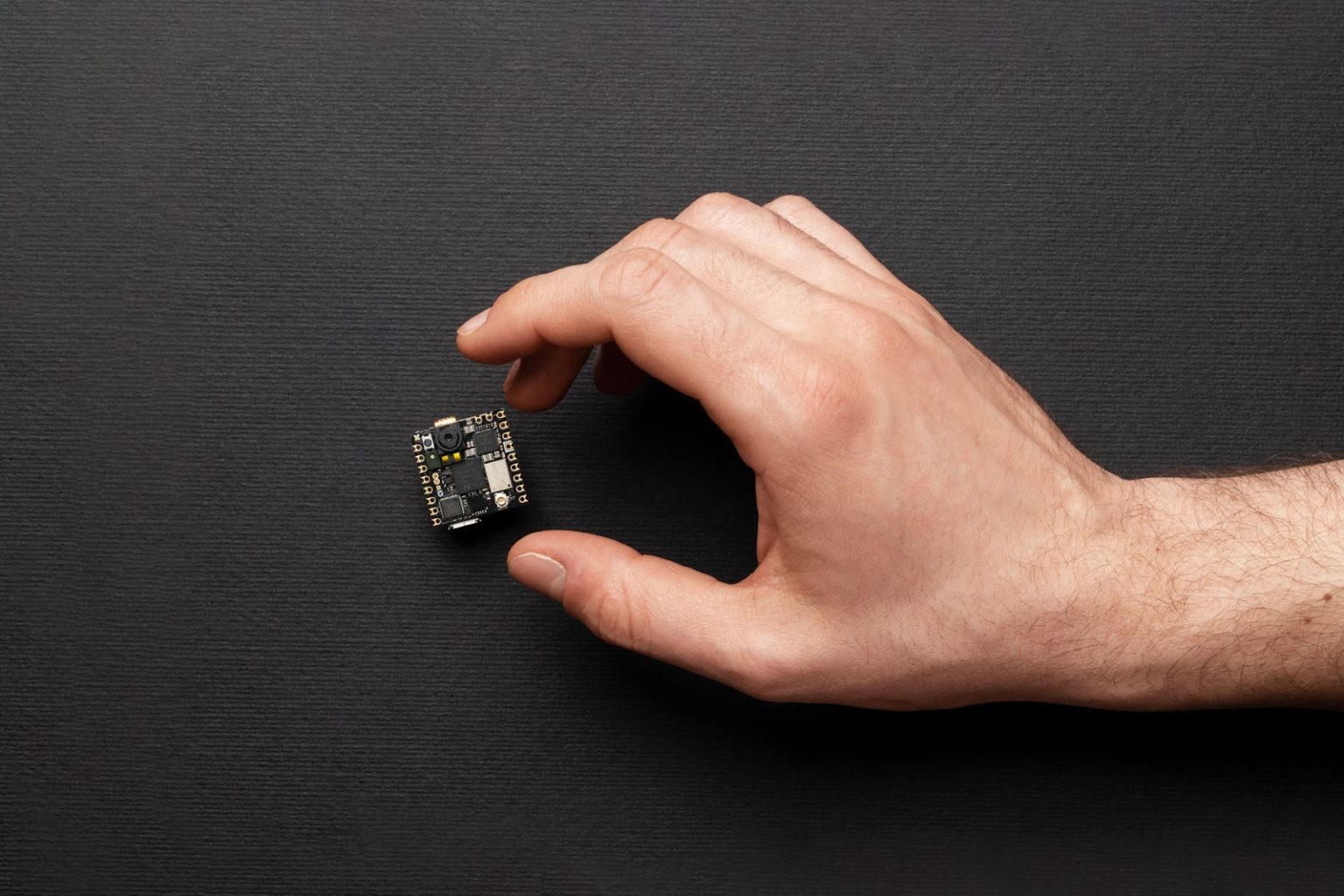 Arduino Announces Nicla Vision Board for Computer Vision Applications at Edge
Today, famous Italian electronic embedded device manufacturer, Arduino launched an ultra-compact dual-core Nicla vision board for computer vision applications deployed at the edge. The minimalistic design gets a 2MP color camera that will aid in image detection, facial recognition, automated optical inspection, vehicle plate reading and many other vision-based applications. Nicla's series of boards has been a new design range for Arduino, with only Nicla Sense ME in store, now adding a new ready-to-use standalone camera-powered Nicla vision.
Integrated with a powerful STMicroelectronics' STM32H747AII6 microcontroller featuring a 32-bit Arm Cortex-A7 processor core with double precision FPU and L1 cache at a frequency of up to 480MHz. Along with that, the system-on-chip gets a 32-bit Arm Cortex-M4 core with FPU, an adaptive real-time accelerator for internal flash memory and external memories, clocked a frequency of up to 240MHz. Both the Arm cores are integrated for a purpose– Cortex-M4 serves for optimal performance for real-time applications, while the Cortex-M7 executes high-performance tasks in parallel. It is important to note that the Nicla Vision board has 1MB of RAM, which limits its processing capabilities, irrespective of the number of onboard sensors and rich peripherals.
"Everything from business-savvy predictive maintenance (by detecting and analyzing surface wear, for example) to user-friendly smart kiosks that anyone can explore via intuitive gestures. All true to Nicla's mission to provide a new range of easy-to-use, cost-effective and accessible tools to advanced users and enthusiasts alike."
For vision-edge processing implementation, the Nicla Vision board will be shipped with an onboard 6-axis IMU sensor, distance/ time of flight sensor and a microphone in addition to the 2MP color camera. As provided by the SoC, the hardware comes with rich I/O interfaces with 1x I2C bus with ESLOV connector, JTAG, power and GPIO pin headers. More I/Os include 1x serial port, 1x SPI and 2x ADC. When it comes to storing the programs, the hardware will support 2MB flash memory and 16MB QSPI flash.
To power Nicla Vision, you can either use pin headers or a 3.7V Li-Po battery with an integrated battery charger and fuel gauge. This has increased the flexibility for the developers to design remote applications without concern about power consumption. Interestingly, the two cores belong to separate power domains allowing the design for high-power efficiency solutions in combination with the low-power modes available on the STM32 microcontrollers.
"Nicla Vision is compatible with Portenta and MKR components. It fully integrates with OpenMV, supports MicroPython and features WiFi and Bluetooth Low Energy connectivity to complement a wide range of professional and consumer equipment. This means you can easily add ready-to-use sensors such as a camera, microphone, IMU and ToL to your projects."
Analysis
Even though the camera quality won't be something you'd want for high-end edge vision projects, provided the small form factor of just 22.86×22.86 mm there is no room for any bigger lens to be integrated. Also, the improved wireless connectivity will provide developers enough room for remote implementations– leveraging Wi-Fi communication. While for small-range deployment, the developers can take advantage of low-energy Bluetooth connectivity and take image processing capabilities to the next level.
For more details on the $115 Nicla Vision, head to the official product page.
Join 97,426 other subscribers

Archives