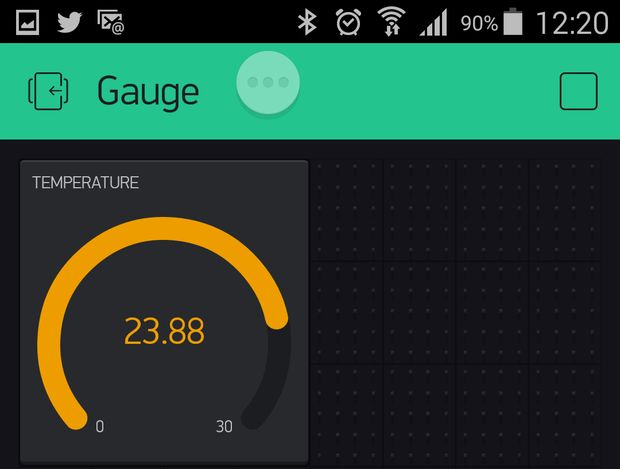 Arduino DS18B20 Thermometer on iOS or Android
maroelawerner @ instructables.com has a tutorial on how to display temperature data on an Android or iOS device using Arduino and Blynk app.
In this Instructable I am going to attempt to show you how to put together a little project to use the Blynk app (optainable at http://www.blynk.cc/) to display the temperature remotely on a iOS or Android device.

I came across an posting on my Google+ where somebody required some help with this. It looked interesting, so I decided to have a try myself.
Arduino DS18B20 Thermometer on iOS or Android – [Link]