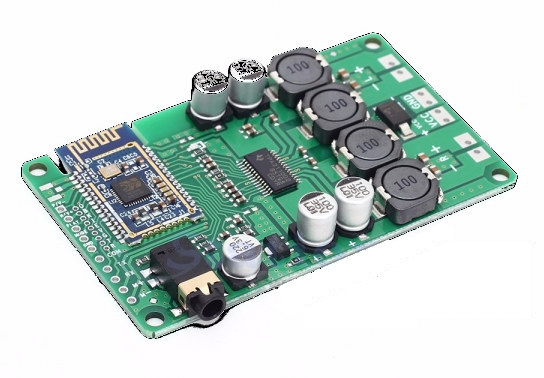 Audio amplifier board supports Beken BK3266 Bluetooth 5.0 chip
IC station has posted a $10.59 audio amplifier board that supports Bluetooth 5.0 via Beken BK3266 Bluetooth audio chip. For the board to work, you will have to connect buttons, a microphone and 10W or 15W speakers. The hardware setup has to be completed with a power source and an optional input audio signal. After setting it up, the board is ready to be paired with a Bluetooth device. A USB can be connected to the TTL debug board to configure the board over UART.
The board is suitable for a wide range of uses, like a DIY speaker, voice intelligent control, Bluetooth signal conversion, stereo Bluetooth speaker or headset, Bluetooth hands-free calling, Bluetooth control, to mention a few. The "Bluetooth 5 enables serial port interface to change name and password, a button to turn off or boot, serial port interface to change the tone volume, support call off, power on, maximum volume", which don't seem specifically related to BT 5.0. Version 5.0 supports a longer range of about 10m and this does not utilize its long-range feature. According to Bluetooth 5 specifications, Bluetooth 5 has the capability to carry out periodic data to be broadcasted, enabling chain packets and deterministic advertising.
This enables the scanners to function together and for each packet to contain different synchronization to scan for packets with the subset of the whole data set and schedule of the advertising device. This feature gives room for a more power-efficient way to perform scanning and might create room for new applications of Bluetooth LE in connection-less scenarios, such as audio applications. The advertising extensions feature is laying the groundwork for next-generation beacons, advanced audio applications, to mention just a few.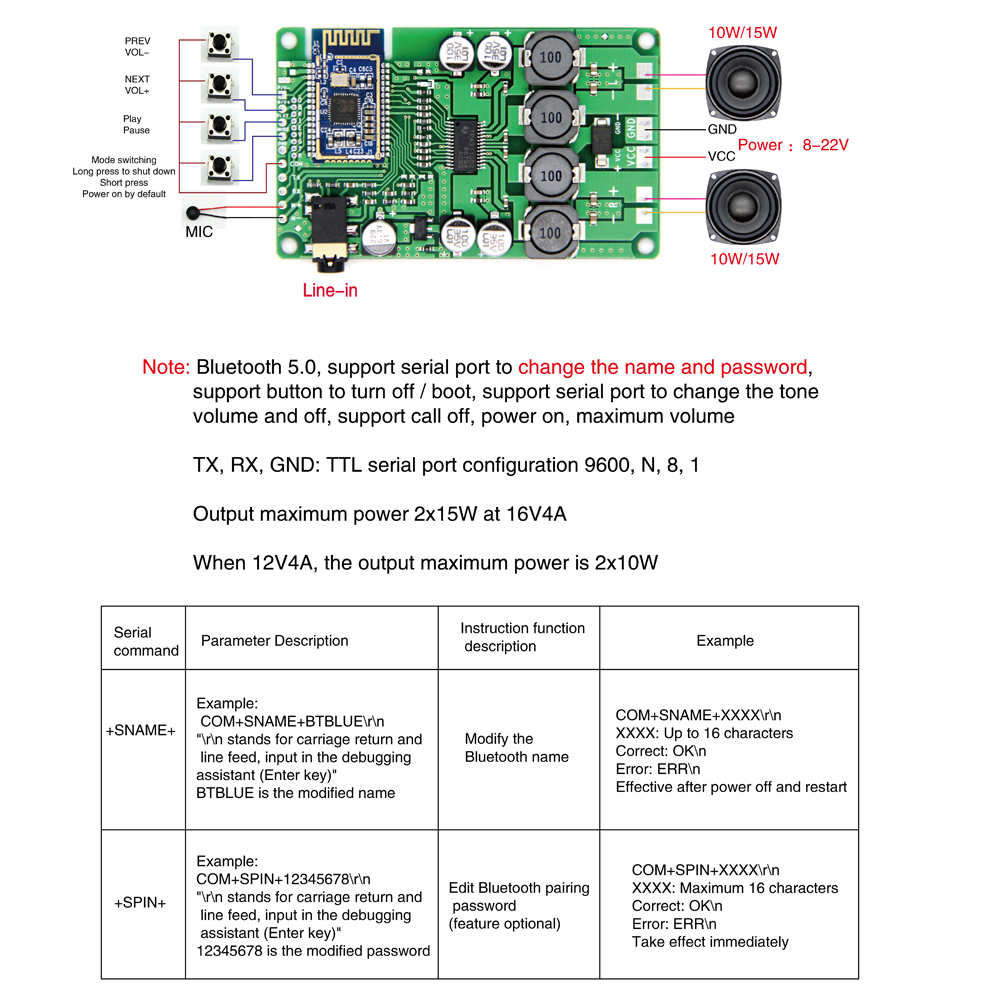 Bluetooth 5 also introduced a new channel selection algorithm called channel selection algorithm #2. Frequency hopping is pseudo-random and the distinct sequences which are possible are very large. If Bluetooth 5 LE is to be used for audio applications, one can expect a longer battery life due to the lower power consumption. This means that audio cuts are less likely to occur, and the improvement carried out on the Bluetooth 5 advertising extensions should reduce re-connection time.
It is unknown if BK3266 supports any of those "features" listed on the Bluetooth 5 specifications and that's because Beken hasn't updated their website with any info about the new chip, and data sheet is not available online.
Specifications and features listed for the board include:
Bluetooth 5.0 Connectivity
Up to 6 paired devices
Bluetooth protocols – HFPV1.7, A2DPV1.2, AVRCPV1.5, AVCTPV1.2, AVDTPV1.2 Range up to 10 meters
Transmission Power – Class2, 4dbm
Sensitivity – -81dBm < 0.1% BER
Frequency Range – 2.402GHz – 2.480GHz
Audio- MP3/WMA/WAV music format
Speaker Impedance – 4 to 8 Ohm
Output Power –  2x15W at 16V/4A, 2x10W at 12V/4A
Audio signal to noise ratio >75dB
Configuration via UART interface
Misc – On/off button
Supply Voltage – 8.0 to 22.0 V DC
Power Consumption –  Working current <=20mA; standby current <500uA
Dimensions – 71 x 53 x 9.4 mm
Temperature Range -20℃ to 85℃
Relative Humidity– 0% to 95%
The board can be purchased on ICStation and is currently on sale for $7.39.
Join 97,426 other subscribers

Archives