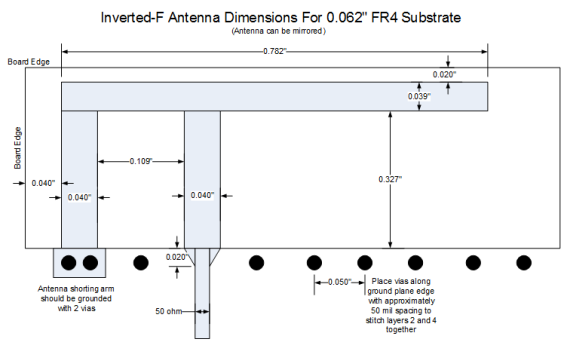 Designing with an inverted-F 2.4 GHz PCB antenna
PCB design guide for an inverted-F 2.4 GHz antenna from Silicon Labs.
One of the main reasons to use a PCB antenna is to reduce cost. Since the antennas are printed directly on the board, they are generally considered to be free. On boards with room to spare, this will be true. On boards that need to grow to account for the increased size of the printed antenna, you must include the added cost of the larger PCB when calculating cost savings.
Designing with an inverted-F 2.4 GHz PCB antenna – [Link]
Subscribe to Blog via Email
Join 97,500 other subscribers
Archives