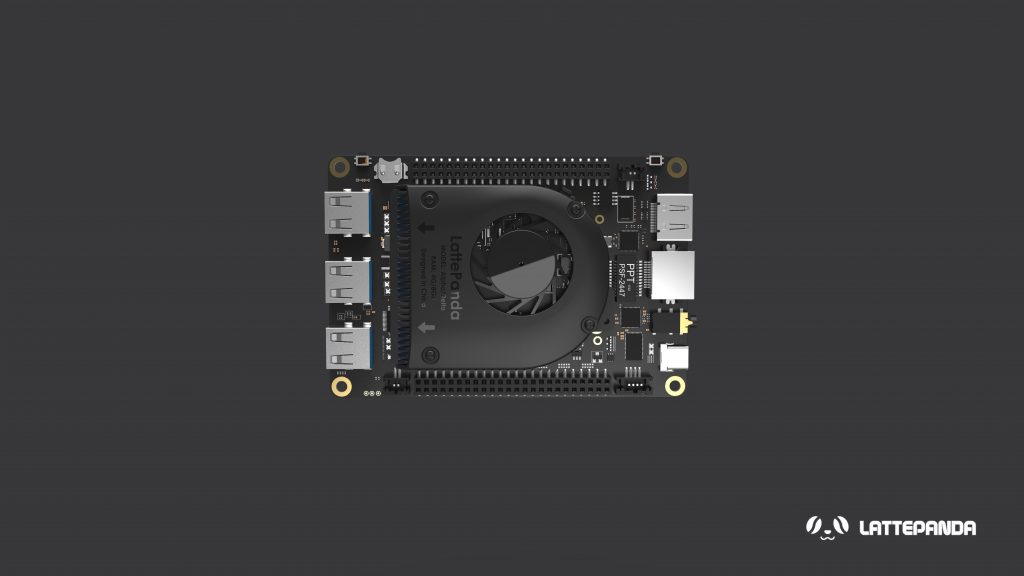 DFRobot Ships Its Kaby Lake based LattePanda Alpha SBC
After several months of delay, DFRobot is shipping its Kaby Lake based LattePanda Alpha SBC model, with 8GB RAM and 64GB eMMC with OS support for Windows 10 or Ubuntu 16.04 LTS. Public sales have moved from pre-order to in-stock fulfilment for at least one model. Just like the earlier Intel Cherry Trail based LattePanda, the LattePanda Alpha is significant for being a community-backed hacker board loaded with Windows 10, but it is not fully open source.
With the LattePanda Alpha, there is the option of a cheaper barebones version that supports an optimized, downloadable Ubuntu 16.04 LTS image. It seems that the only LattePanda Alpha model currently in stock and only at DFRobot is the $358 barebones version with 8GB LPDDR3 and 64GB eMMC. A $298 barebones model without the 64GB eMMC and a $398 model with 64GB eMMC and Windows Pro 10 are both listed as pre-order, without a specified shipment date.
The $358 price for the Linux-ready model is $60 to $70 more than the original Kickstarter packages. The LattePanda Alpha's 7th Gen Kaby Lake Core m3-7Y30 is a dual quad-thread 1.6GHz/2.6GHz processor with 900MHz Intel HD Graphics 615. The processor has a configurable TDP of 3.75W to 7W, and like the original LattePanda, has an Arduino-compatible co-processor.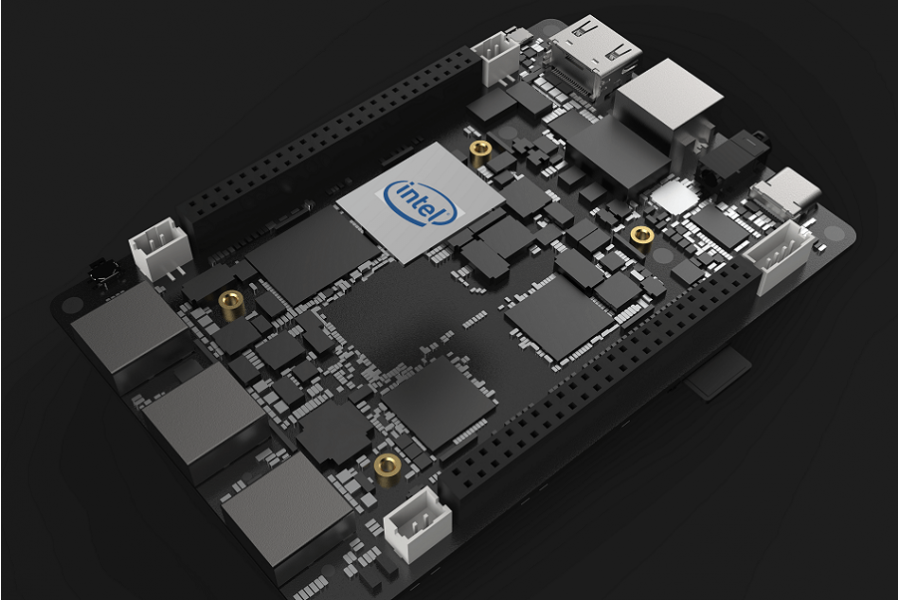 There's also a microSD slot and an M.2 M Key interface that supports PCIe x4, SATA SSD, and NVMe SSD expansion. The Alpha is also fitted with an M.2 E-Key slot with PCIe x2, USB 2.0, I2C, and UART support. This gives additional wireless options in addition to the standard dual-band 802.11ac, which is accompanied by Bluetooth 4.2. A GbE port is also onboard. The Alpha provides 3x USB 3.0 host ports and a USB Type-C port with support for USB 3.0, power input, and DisplayPort. Dual simultaneous 4K display support is accessible through the Type-C DisplayPort, as well as an HDMI port and eDP interface that supports optional 7- and 10.1-inch touchscreens. Other features include a 12V input, an audio jack, a PMIC, an RTC, and a cooling fan. Also, the dual 50-pin GPIO connectors include one with an Arduino pinout.
There are no specific dimensions for the SBC yet. One key feature of the Alpha is a streaming cable that enables Linux, Mac, or Windows desktop users to plug the LattePanda into a USB port that provides easy access to a Windows device and does not need partitioning or dual booting. The streaming settings which enables a PiP (Picture in Picture) view for smooth interaction, is designed primarily for Linux and Mac developers who want to develop Windows 10-based IoT devices.
Various options of the barebones version loaded with Ubuntu are also available in the market and more information can be found on the DFRobot LattePanda shopping page.
Join 97,426 other subscribers

Archives