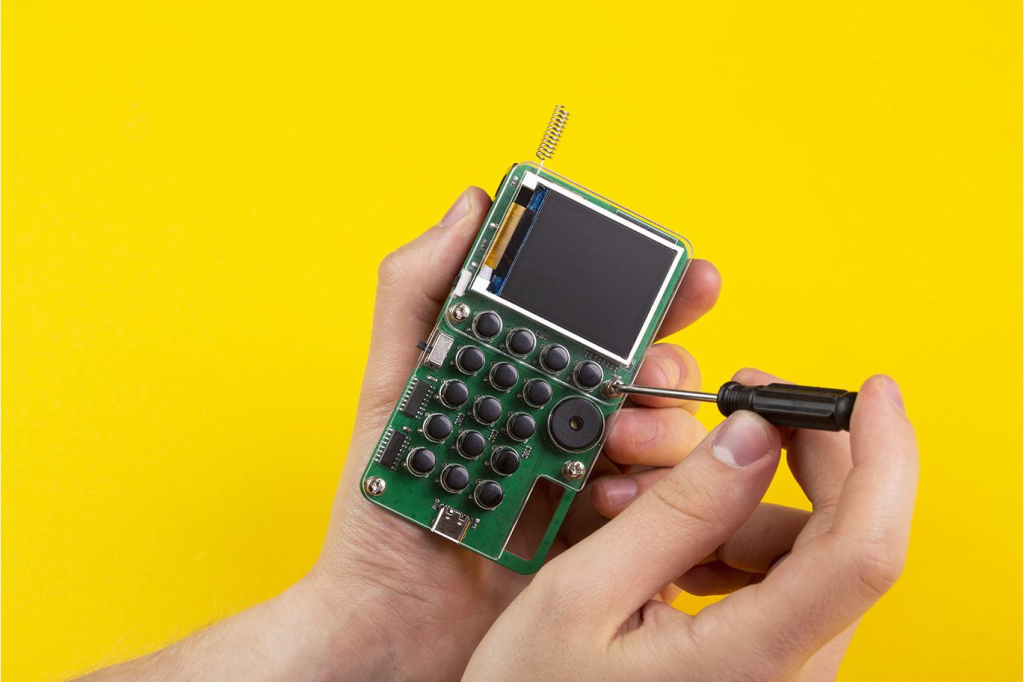 Satellite messaging devices have been around for several decades and with the introduction of various energy-efficient wireless technologies, many hobbyists and startups designed smartphone-like messaging devices, one being CircuitMess' Chatter that uses LoRa communication and does not demand a cellular network or SIM card slot to work. Through its minimalistic design, the device creates its own wireless network to communicate with other chatter devices that have already been paired with it. With its DIY flexibility, enthusiasts can develop their own wireless communicator, thanks to the CircuitMess Chatter, an open-source project.
Marketed as a "free, private, security-first texting device", the CircuitMess Chatter is shipped in a pair letting you use the messaging device with your friends. The motivation behind designing messenger is to provide enough functionalities to allow users to communicate freely and remotely without the need for internet service or a cellular network. As mentioned earlier, CircuitMess Chatter uses LoRa low-power wide-area network technology to communicate between messaging devices. Inside the shipped box, you will be receiving a Chatter circuit board with a built-in network communication module, a dual-core CPU, an antenna, a display board of size 128×160 TFT color and AAA batteries. For the enclosure, the package will include an acrylic casing and an instruction manual for educating the user how-to-use the device.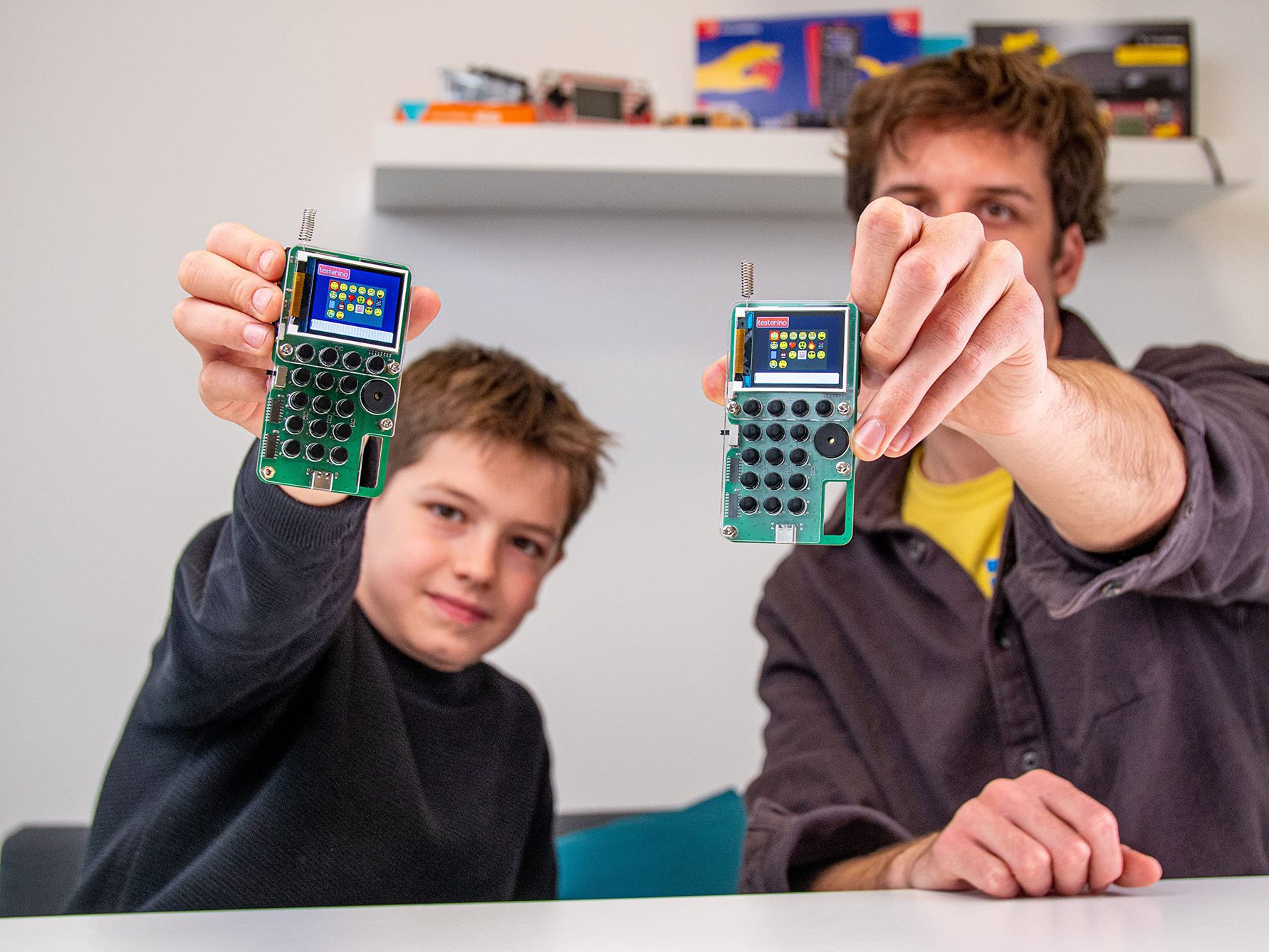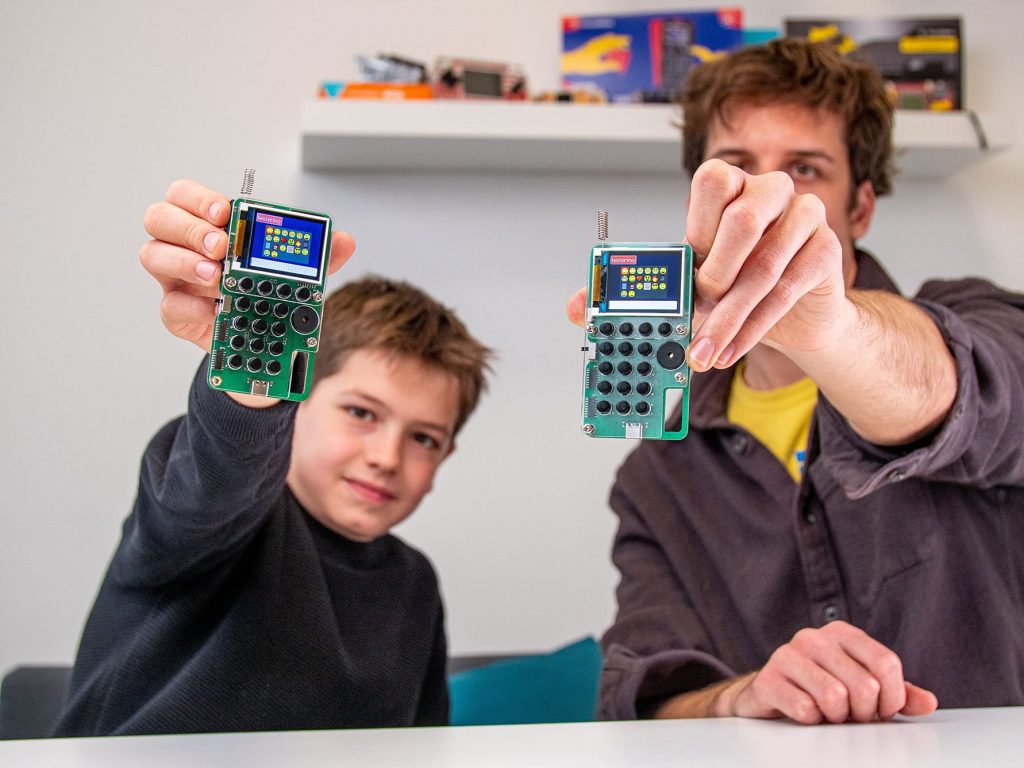 DIY CircuitMess Chatter will be required to be assembled yourself and the instructions will be provided by the manufacturer on its official product page.
"The messages you send to other Chatter devices are encrypted and are not passing through an internet service provider so you can share as many secrets as you want with your friends (maybe we should've programmed a pinky swear button)," the manufacturer notes on its latest design.
If you are using an Apple Watch or any other device with the Walkie Talkie feature, then you are very much familiar with the technology. As the manufacturer, CircuitMess says, "this device is not a replacement for your regular phone," because it does not have any other function than wireless communication within a specified range of 1–7km depending on the surrounding area. The device will come with all the familiar messaging functions, including a friend list, friend pairing, chat color customization, profile avatars, memes, and notifications.
CircuitMess STEM Box was successfully funded last year on Kickstarter, which already showcased many other products, including the Chatter. Now the device is officially on sale on the company's Tindie store for $114.99 which lets you build a pair of chatters.
Join 97,426 other subscribers

Archives