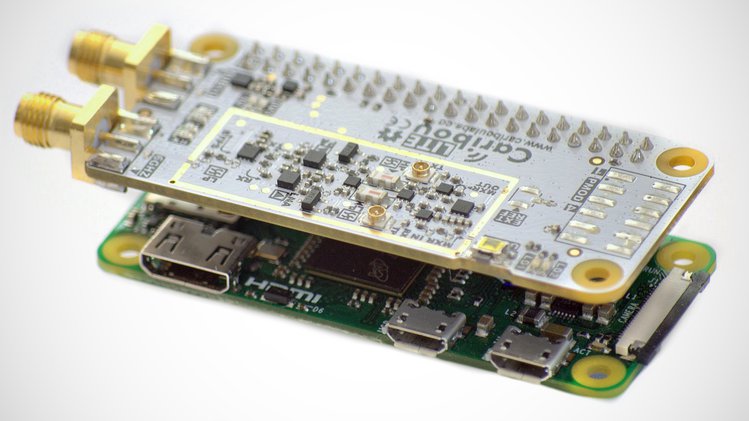 Open Source CaribouLite SDR Raspberry Pi HAT for $119
Raspberry Pi ecosystem has witnessed an open-source software-defined radio HAT after a very long time. All-long CaribouLite is looking to crowdfunding for mass production and to get a response from the hacker community. After a series of changes since the first draft version seen on CrowdSupply, [David] finally announced the launch of the new product that enabled up to 6GHz of adjustable bandwidth. This easily mountable Raspberry Pi HAT utilized all 40-pin of the single-board computers, being one of the few HATs with 40-pin headers.
Unlike SDR platforms, CaribouLite is an easy-to-use dual-channel with a software-defined radio-focused FPGA development framework. The aim of the hardware comes to transform the single-board computer into a dual-channel radio with a transmitter and receiver that operates with a tunable frequency along the spectrum of up to 6 GHz. Due to its open-source nature, hackers can play around with the software of the SDR HAT and bring new upgrades to the community. Designed with the purpose of aid makers, hackers, educators, and researchers at a very affordable price while maintaining high quality, making it complement the current SDR ecosystem.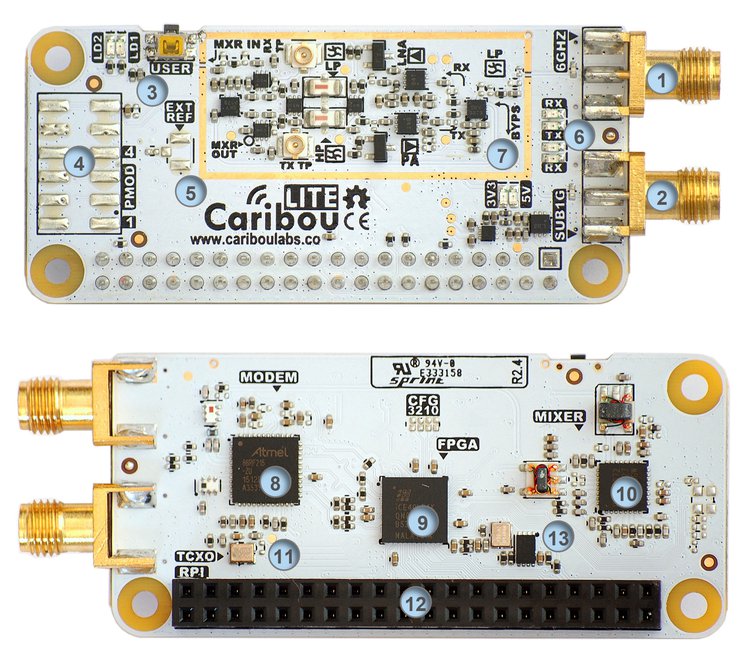 Specifications of CaribouLite SDR HAT:
Radiofrequency chip: AT86RF215
FPGA: ICE40LP 1.38 kLE
Tuning frequency spectrum: Channel 1- 30MHz to 6GHz, Channel 2- Sub-1GHz
Max sampling rate: 4 MSPS
Max RF bandwidth: 2.5MHz
Channels: 2
Processor: BCM283x (x1/4) and BCM2711 (x4)
Bus/interface: Secondary memory interface
Operating system: Linux (dependent on the RPi SBC)
Dimensions: 65×30 mm
CaribouLite has two versions, one with all the features and the other comes as an ISM version. The latter operates with a tuning range of 2.4 to 2.4835GHz for channel 1 which is much less than the full version. The hardware supports standard IEEE-802.15.4 PHY built-in cores implemented within the AT86RF215-ZU modem. With these radio channels, the user can implement hardcore basebands and communication points such as Zigbee and Thread. When it comes to powering CaribouLite, it draws all the power from the Raspberry Pi's 5V rail through 40-pin headers.
Project files are hosted on Github.com: https://github.com/cariboulabs/cariboulite
If you are interested in supporting the crowdfunding campaign on Crowdsupply, proceed to the product page with a minimum $69 for the ISM version and $119 for the full version.
Join 97,426 other subscribers

Archives