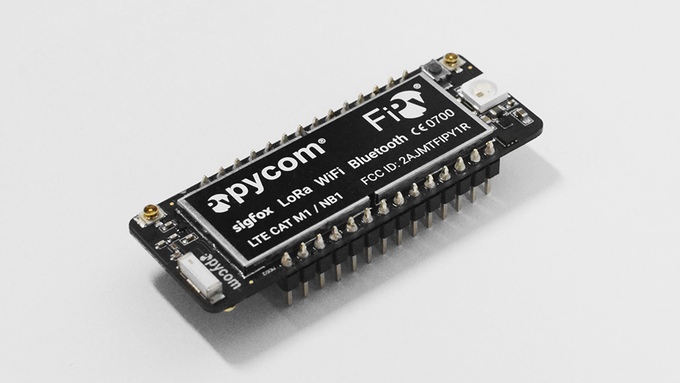 The hardware startup Pycom have been working hard to create a fast-develop-and-connect hardware portfolio, a portal and gathered enough developer manpower to unleash the IoT growth potential. Pycom has just launched its newest product: FiPy!
FiPy is the new IoT module that connects your device to other networks. According to what the company describes, it is the most comprehensive solution, unifying LTE with other proprietary or unlicensed LPWA technologies into a single, five-network IoT connectivity solution.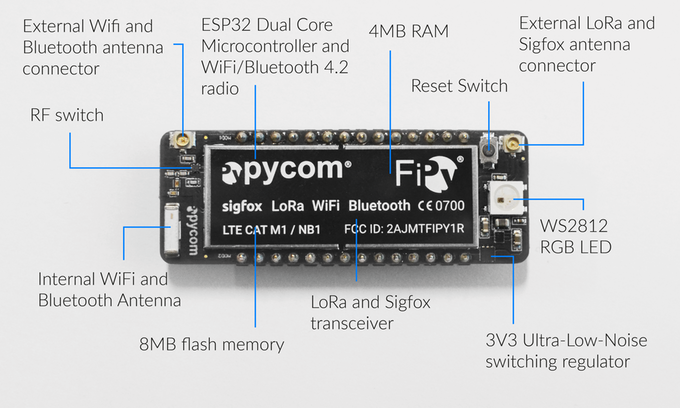 "In addition to WiFi, BLE, LoRa and Sigfox, we've added the latest cellular technology for IoT: LTE-M. But, we didn't just go for one frequency type either. Nope, we partnered with the leaders in their field, Sequans, and are now proud to confirm that our module will have both CAT NB1 and CAT M1."
The board specifications
ESP32-based – Espressif ESP32 SoC
Dual processor and WiFi+Bluetooth radio system on chip
Supports 5 networks: WiFi, BLE, cellular LTE-CATM1/M2(NBIoT), LoRa, and Sigfox
RTC running @ 32KHz
Size: 55 x 20 x 3.5 mm
Micropython enabled
Pycom is redefining IoT with this brand new module! FiPy gives access to all the world's LPWAN networks on one tiny board. It is now live on Kickstarter, check the campaign video:
You can pre-order your FiPy now for $39, the campaign still has 23 days to go and it has already achieved double of its goal. More information about FiPy plus its sensors and accessories check the crowdfunding campaign and the official website.
Join 97,426 other subscribers

Archives