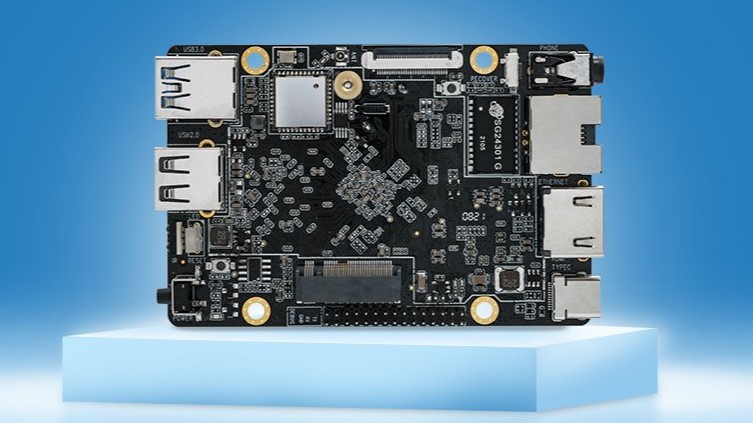 Firefly ROC-RK3566-PC Mini Computer Comes With HTPC Distro
We have recently seen several development boards integrated with the Rockchip SoC, including NanoPi R4S, Novasom M9, Tinker Board 2, and several others. However, we haven't seen many boards built around the Rockchip RK3566 chip except the Pine's Quartz64. To continue, the emergence of development boards powered by the RK3566 has sparked the launch of the Firefly ROC-RK3566-PC mini-computer.
Firefly has expanded its long list of mini-computers with this newly launched high-performance, low-power single-board computer that gets a quad-core 64-bit Cortex-A55 processor, clocked up to 1.8 GHz frequency along with the Mali-G52 GPU. With the integrated, powerful Rockchip SoC, the mini-computer opens the door to many capabilities. The developer can build many exciting projects with this SBC that supports 8 GB RAM, just like the Raspberry Pi 4 model.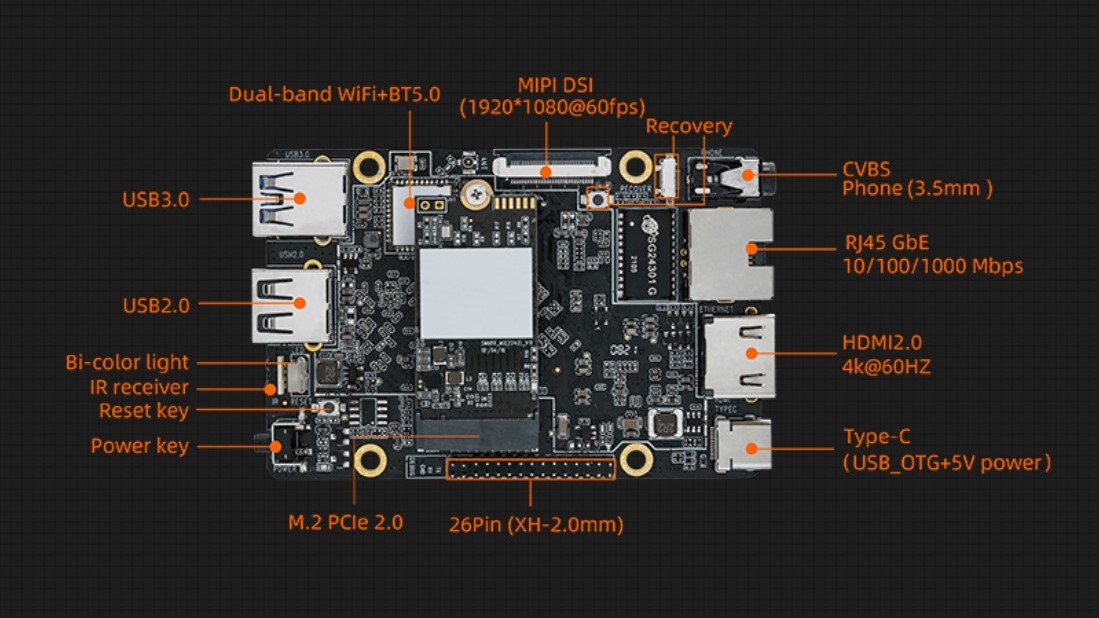 The dedicated GPU, Mali-52, supports all modern graphics APIs like OpenGL ES 3.2, Vulkan 1.0, and OpenCL 2.0, and Renderscript. However, this might not be the best option out there as the HiKey 960 gets the Mali-G72 GPU. With the high-performance VPU, the mini-computer is set to achieve 4K 60fps H.265/H.264/VP9 video decoding and 1080P 100fps H.265/ H.264 video encoding.
For those developers looking for extra storage rather than the available 32GB / 64GB / 128GB eMMC, they can use the optional M.2 PCIe 2.0 interface to expand with a 2242 NVMe SSD. Adding more to this, the manufacturer has also provided the board with a TF-Card slot to upgrade the storage. Even with minimalistic design, the SBC supports Gigabit Ethernet along with some wireless connectivity of Wi-Fi 802.11 a/b/g/n and Bluetooth 5.0.

The mini-computer is slightly bigger (90.0 mm x 60.0 mm) than the Raspberry Pi 4 Model B (85.0 mm x 56.0 mm), but that does not affect the portability much. With the support for Android 11.0, Ubuntu 18.04, Buildroot + QT, Station OS, the SBC gives the user choice of experimenting with building applications. The manufacturer has introduced the board with a rich set of interfaces allowing you to take advantage of HDMI2.0, USB3.0, USB2.0, MIPI DSI, MIPI CSI, I2C, SPI, UART, and many more. To power the SBC, you get a Type-C port, which is the developer's most asked option.
"A complete SDK, development documents, examples, technology documents, tutorials, and other resources are provided for the users to make a further customization."
However, this information is currently not released and can be expected soon. More information about the Firefly ROC-RK3566-PC is available on the product page with no pricing details.
Join 97,426 other subscribers

Archives