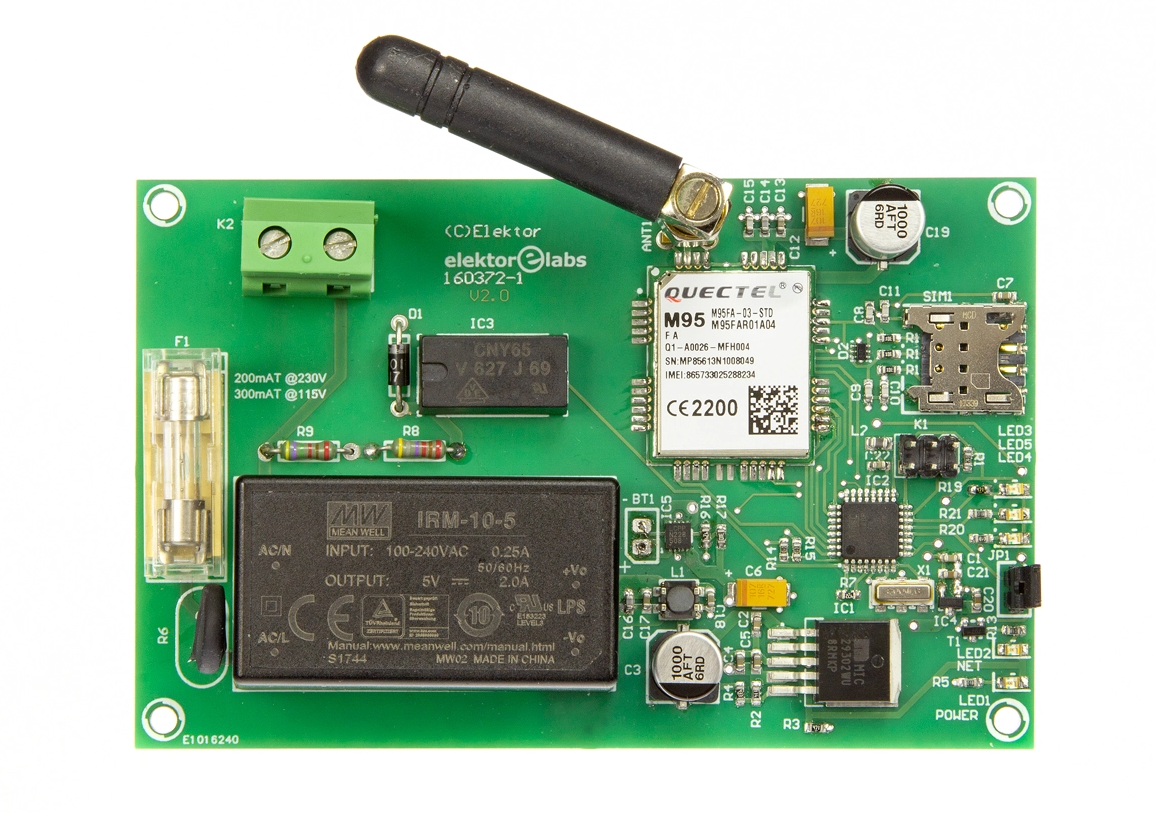 Free Elektor Article: Power Outage Detector with Text Messaging
Power outages are fairly rare in central Europe, and when they do occur, they are usually short. However, if the heating system of your holiday home doesn't start up again after a power outage, the consequences can be costly. And even if only your freezer at home stops working while you're on holiday, the stench when you get back can spoil your homecoming. The detector described here detects even short power outages and sends you text message alerts. Note: For 115-VAC operation replace R9 by a wire strap.
Original publication: Elektor Magazine 4/2018 on page 12
Authors: Luc Lemmens Mathias Claussen
Free download expires: Friday 14 February 2020.
Original article production number: 160372
Software, Bare PCB, Semi-kit available; see PRODUCTS below. Semi-kit available at a discounted price.
Like what you're seeing? Then go to the article page and download a pdf copy of the full, original article from 2018. Downloading is free from Friday 7 February to Friday 14 February 2020.
Special Offer: the semi-kit of the Power Outage Detector is available at a discounted price. Click on the PRODUCT below. Offer is limited to stocks. The bare PCB and the ready-programmed microcontroller for the project are also available.