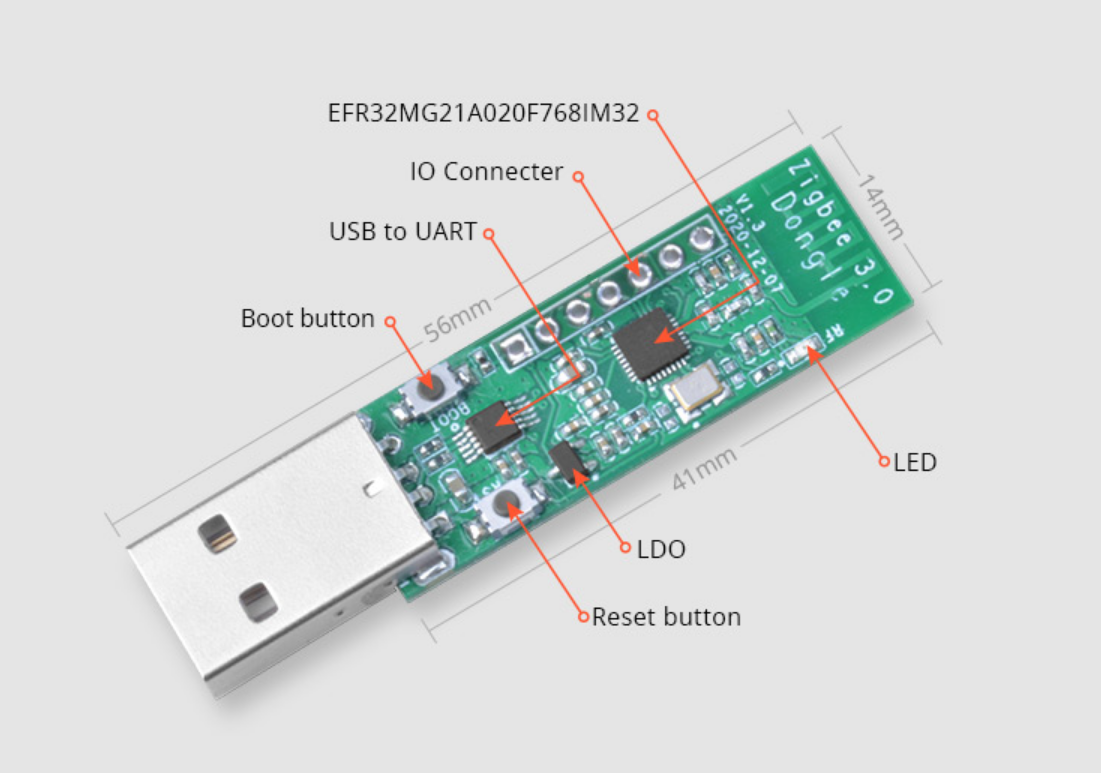 ITEAD Zigbee 3.0 dongle powered by Silicon Labs EFR32MG21 wireless MCU Sells for $6.99
ITEAD has just released a new Zigbee 3.0 dongle powered by the Silicon Labs EFR32MG21 wireless MCU.
The Shenzhen-based company, well known for its Sonoff line of home automation devices, had recently introduced a number of Zigbee compliant products like the Sonoff BASICZBR3 smart switch, the Sonoff ZBBridge WiFi to Zigbee Gateway, and the Zigbee-compatible USB dongle.
"ZigBee 3.0 USB Dongle is pre-flashed with the Silicon Labs Zigbee stack from their EmberZNet 6.7.8 SDK as the application firmware, which means that it can be used out of the box as a ZigBee coordinator on Home Assistant and openHAB," ITEAD writes.
The Silicon Labs EFR32MG21 wireless MCU used in the ZigBee 3.0 USB adapter is a high-performance, low-power chipset designed to increase processing capability, improve RF performance, and lower active current. It is a very powerful MCU the same as the one used in the Sonoff ZBBridge, but this time with a faster core, more RAM, and a more powerful radio.
Key Features and Specifications of the ZigBee 3.0 USB Dongle Include: 
Wireless MCU: Silicon Labs EFR32MG21 Arm Cortex-M33 microcontroller @ up to 80 MHz with DSP and FPU, up to 1024 kB flash, up to 96 kB RAM, 2.4 GHz IEEE 802.15.4 for Zigbee or Thread
USB port (host interface)
7-pin IO header with programming pins, one GPIO, 3.3V and GND
2-pin header for Tx/Rx serial port
Button and reset buttons
LED
PCB antenna
Power Supply: 5V via USB port, LDO chip
Dimensions: 56 mm x 14 mm
Weight: 5 g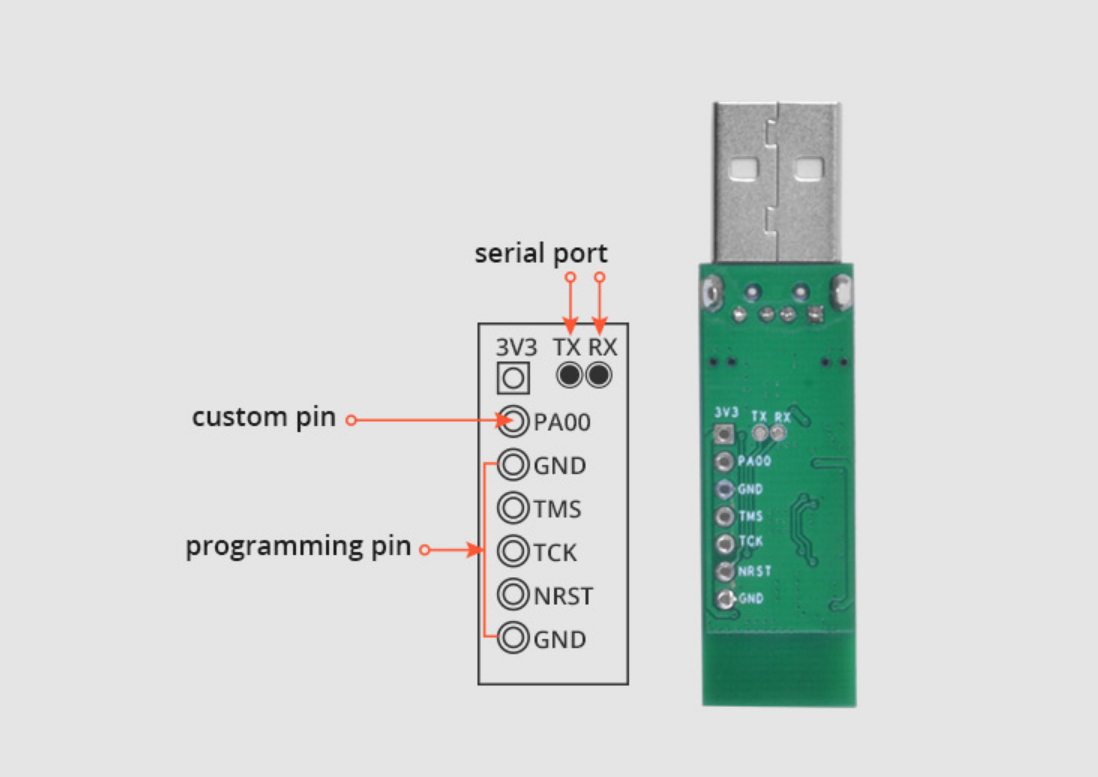 The company made it clear that they are targeting DIY home automation users, so you can use the Zigbee 3.0 to USB adapter in home automation setups and also control Sonoff Zigbee modules such as the smart switch, smart plug, temperature and humidity sensor, motion sensor and door/window sensor.
"It works with Home Assistant and openHAB straight out of the box," ITEAD writes.
ZigBee 3.0 USB Dongle will be shipped with Silabs application firmware based on EmberZNet 6.7.8 SDK plus standard EZSP v8 interface and standard Gecko bootloader for possible recovery with serial interfaces.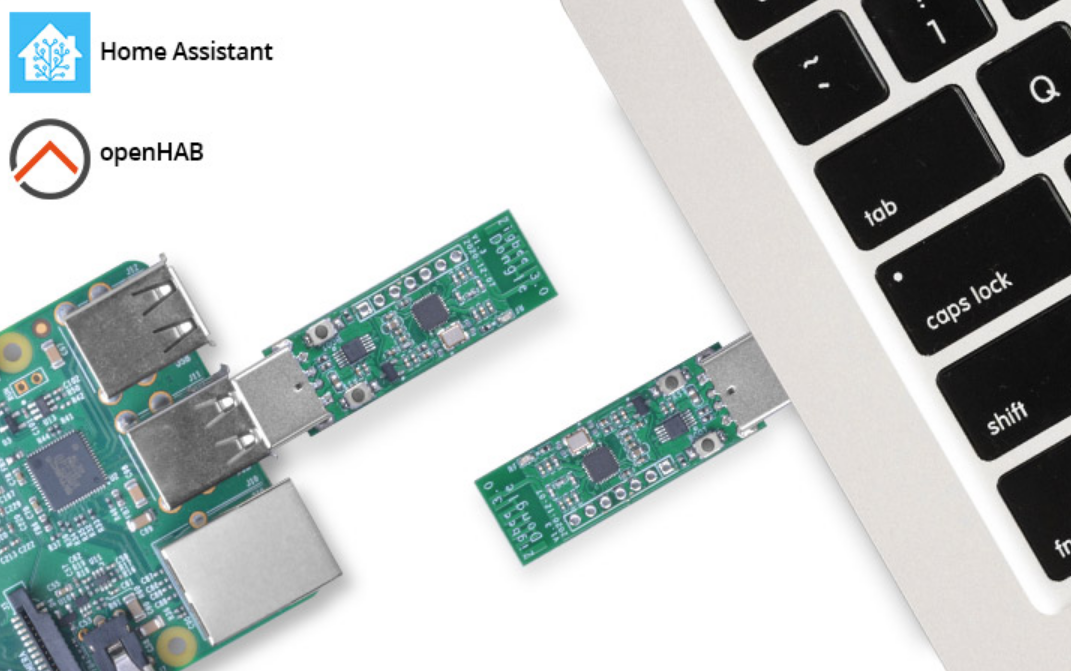 The Zigbee 3.0 dongle is only about 14mm, so it's not likely to disturb any other USB ports on your system. The ZigBee 3.0 USB Dongle has been proven to work with all SONOFF ZigBee sub-devices.
You can check the company's Facebook page for Sonoff for more details on the Zigbee 3.0 dongle, especially how to add devices to it and its simple use on Home Assistant.
You can also visit the company's product page where the adapter currently sells for $6.99.
Subscribe to Blog via Email
Join 97,500 other subscribers
Archives