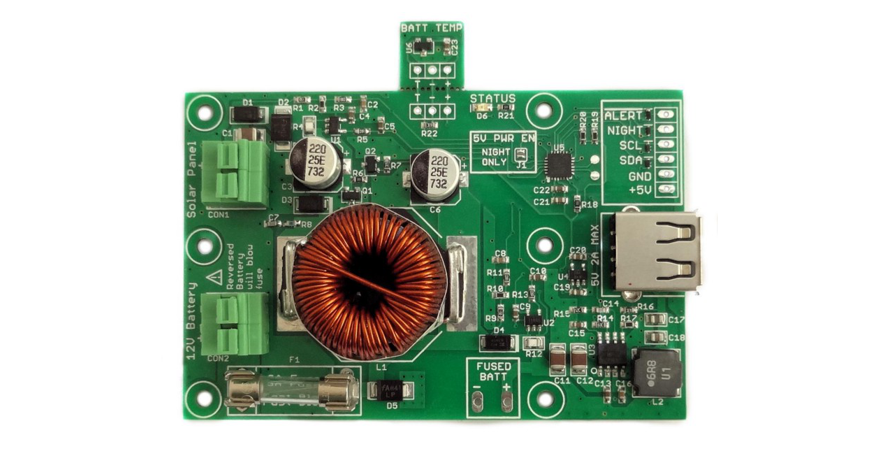 makerPower Solar – An intelligent solar power system for the internet of things.
makerPower Solar is a combination intelligent solar battery charger and power supply for low- to medium-power devices freeing them from the outlet. It is designed to provide 24/7 power for a wide range of embedded systems and IoT gadgets.
According to Julio:
Optimal charging is provided through a dynamic perturb-and-observe maximum power-point transfer converter (MPPT) and a 3-stage (BULK, ABSORPTION, FLOAT) charging algorithm.
The makerPower Solar offers 12V operation using 25W to 35W (12V) solar panels, along with 7Ah to 18Ah AGM lead-acid batteries. It has 35W MPPT charging, charge temperature compensation (via temp sensor), 10W/5V power supply available through a USB Type-C port, low-battery shutdown/restart capability, and a digital interface (via I2C).
Features & Specifications
12 V Operation

Uses commonly available and inexpensive 25-35 W 12 V solar panels and 7-18 Ah sealed AGM lead-acid batteries (UPS batteries).
Lead-acid batteries are ideal for outdoor solar applications because they are lower cost that other battery technologies, operate over a wider temperature range and are safe.

35 W Maximum Power-Point Charging

Implements a MPPT algorithm to operate the solar panel at the point of maximum power generation to extract every bit of energy the panel is capable of producing. More efficient that PWM-style chargers and much more efficient than just attaching the panel to the battery.
Three-state charger for fast and safe battery charging (BULK, ABSORPTION, FLOAT).

Charge Temperature Compensation

Temperature sensor monitors battery temperature and adjusts charge parameters to optimally charge the battery while protecting it from life-shortening overcharge conditions.

10 W 5 V Power Supply

Available from USB Type A socket for plug&play with many devices or from a 0.1" header for direct connection.
Capable of powering a Linux SBC and long-distance radio like a cellular modem or SatComm module.

Low Battery Shutdown and Restart

Five-volt output disabled when the battery is almost discharged with automatic restart when the battery is recharged.
Alert signal available to provide warning of impending power-off for controlled shutdown. Use it to protect the filesystem in Raspberry Pi applications.

Digital Interface

I²C interface provides full access to charger measurements, state and configuration values.
Status signals allow direct control for simple systems.

Night-Only Mode

Automatically enable the system only at night.

Watchdog

Ensure system reliability by power cycling when the attached system crashes or hangs.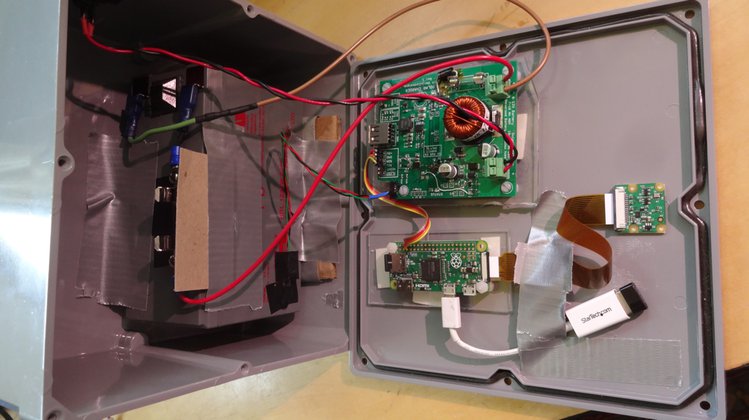 Applications
Remote sensing and control devices, connected by a variety of communication technologies or stand-alone.
Remote photography applications such as nature time-lapse, critter cams, and remote webcams.
Utility functions such as USB charging, night lighting or remote water pumping.
Power for remote lit art/sculptural installations.
Power supply with battery backup for Raspberry Pi Server or Router.
Software Support
Arduino library for access via the digital interface (compiles on Raspberry Pi too).
Linux daemon for custom configuration, data logging, remote access and automatic shutdown/watchdog support.
Desktop application for remote monitoring or data analysis.
Demo applications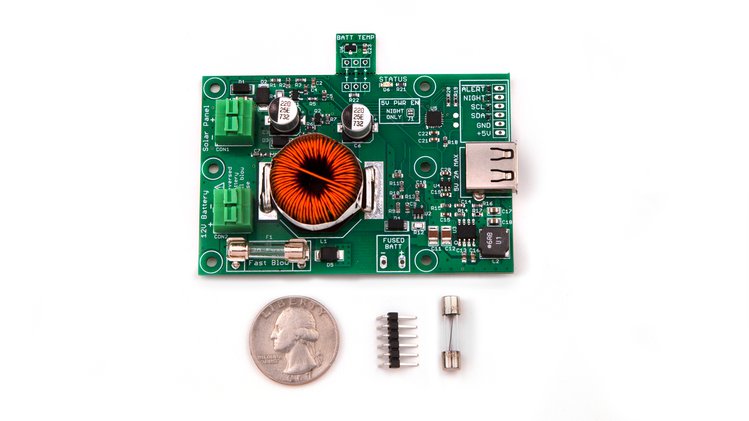 Dashboard Application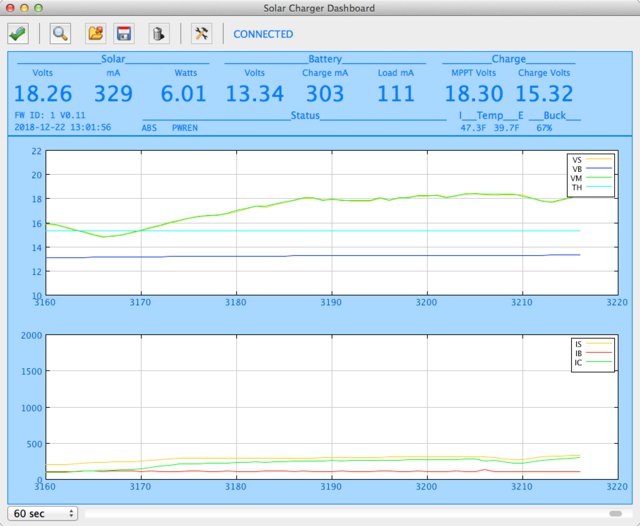 The makerPower Solar is going to launch on Crowd Supply soon, although there's no word yet on pricing or expected shipping dates.
Join 97,426 other subscribers

Archives