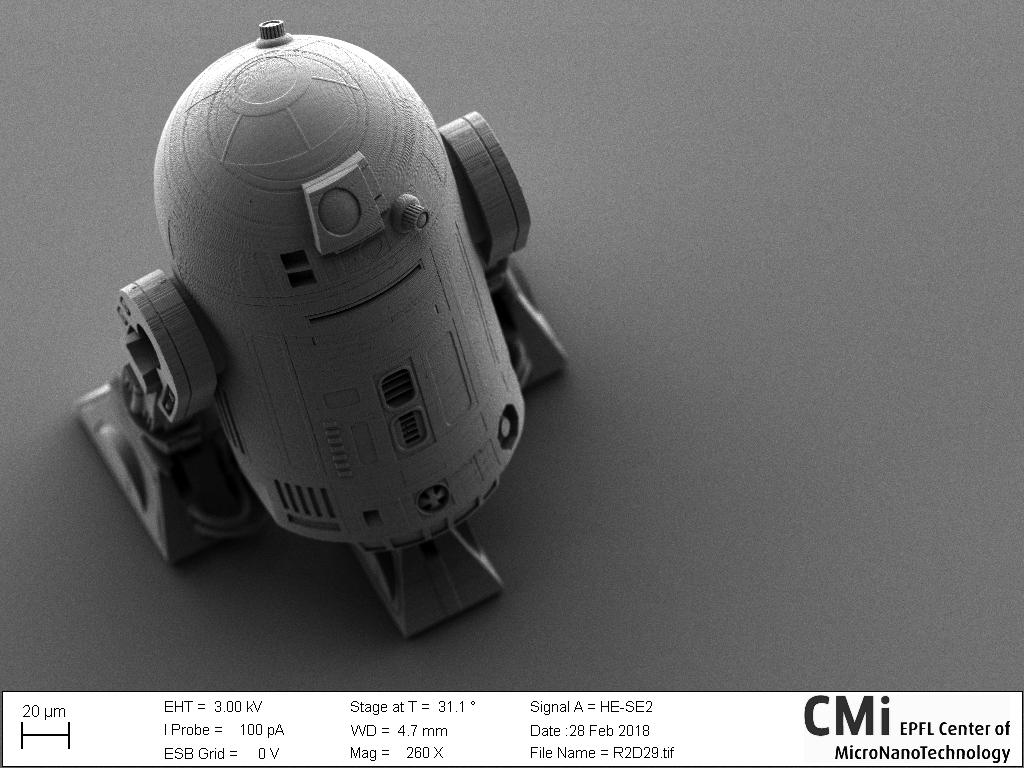 Micro R2D2 – Nanotechnology Picture of the Month Gallery
This is the 2018, February submitted for the nanotechnology image of the month.
A long time ago in a galaxy far, far away…. *star wars theme* …. WAIT! In fact, the story unfolds right here and right now in the CMi with R2D2 battling armies of stormtroopers inside the SEM Merlin chamber. This 3D replica was printed with the Nanoscribe professional photonic GT using two-photon absorption mechanism, in galvoscanning mode. The model is 250 micrometers tall and was written in about 3 hours. Next scientific project: Millenium Falcon J !
Julien Dorsaz, CMi
Join 97,426 other subscribers

Archives