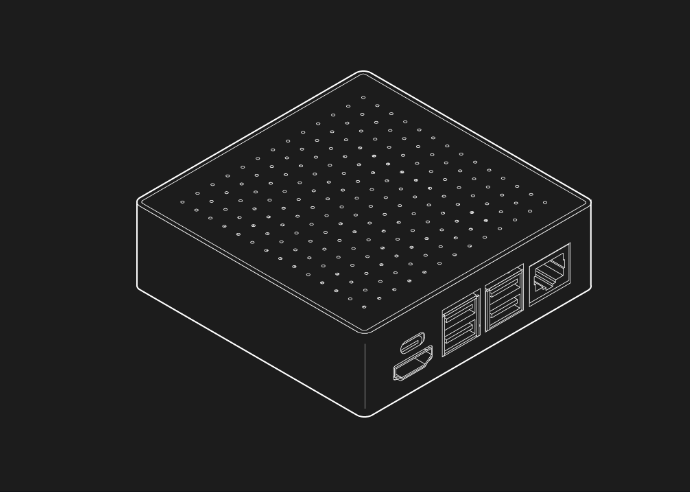 NODE Mini Server V3 Features Raspberry Pi 4 For Server or Mini PC
NODE has been in the market of Mini Server designs for a while now, and now they have launched the NODE Mini Server Version 3, which exploits the power and performance of the new Raspberry Pi 4 Model B. About the NODE Version 3, the company says:
"Like the previous versions, one of the main goals here is to package the Raspberry Pi in a form factor that makes it a little bit more useful as a regular mini server or computer. That means putting it all in a neat box, with all the ports on one side. Compared to the previous version, we have decided to simplify the concept further, so everything is encased in a 92x92mm enclosure, with a thickness not much larger than the Pi itself at 26mm or about 1 inch."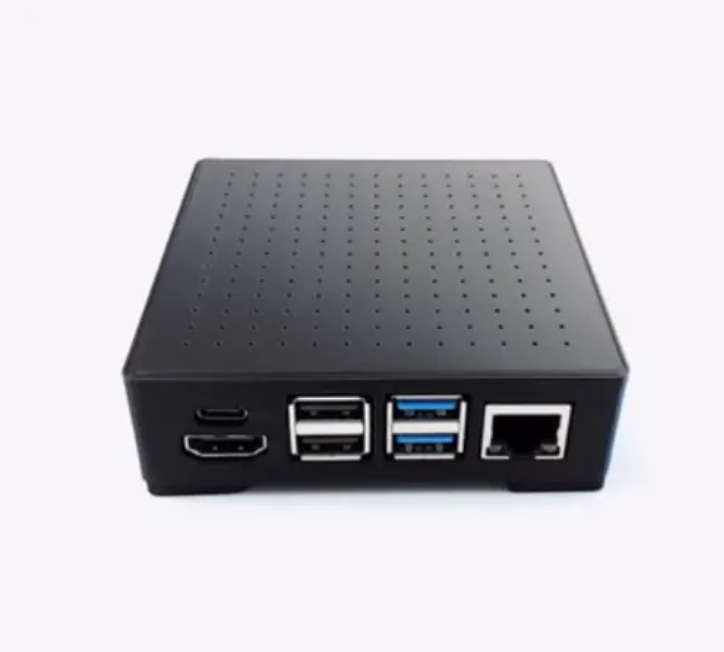 The Raspberry Pi 4 Model B is the newest model in the line of Raspberry Pi single-board computer, and it shares a similar layout and form factor as the Raspberry Pi 3 Model B+. However, it features a more powerful Broadcom BCM2711 SoC with a quad-core Arm Cortex-A72 processor clocking at 1.5 GHz. It offers either 2GB, 4GB, or 8GB of RAM, and support for dual monitors via a pair of micro-HDMI ports. The Mini Server Version 3 is designed to run headless, so the monitors are not needed, but it utilizes the added power available. The NODE Mini Server Version 3 still retains the compact size of the other Mini Server Versions, but still incorporates additional hardware that is needed. Speaking about the modularity of the board, they say :
"Something we tried really hard on this time around is to add as much modularity as possible. Some of you'll be happy to hear that this version requires no modifications to the actual Pi itself, and this is achieved with a range of custom pluggable adapter boards we made."
The modularity moves the USB power port and HDMI port to the back of the device moves the micro SD card slot to the bottom where it is accessible and adds support for an mSATA SSD hard drive. The enclosure is constructed from a combination of a PCB and 3D-printed part. Finally, a pair of fans keep everything running nice and cool while your server toils away at whatever task you've assigned to it.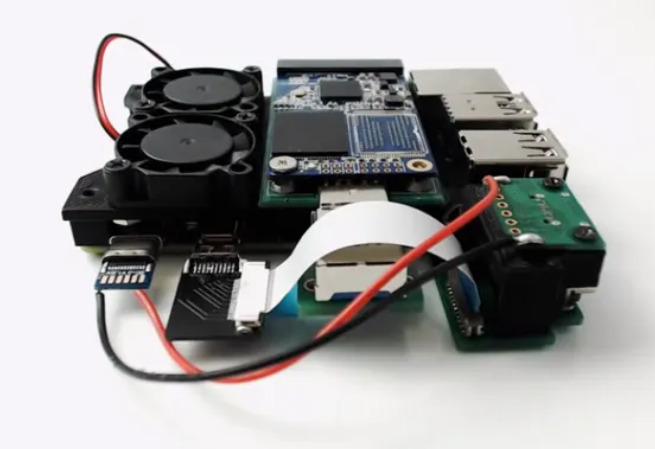 Regarding the application of the NODE, they say:
"Something like this would be ideal for the nascent decentralized web, where the users own and run these systems themselves. These devices allow the users to run inexpensive nodes that create the P2P infrastructure to store and distribute data through these networks. Crypto nodes, other blockchain based systems, seed servers, data distribution like IPFS and Dat, and decentralized social network servers for protocols such as Scuttlebutt, for example, are all good use cases. Other always-on stuff like setting up your own VPN, or a general Linux VPS work really well too. Media servers and network attached storage are another good candidate, as well as self-hosting applications like running websites, email servers, chat servers, and general data storage. And like I mentioned a few times, the increased CPU speed and RAM options mean now we truly have a candidate for a mini Linux desktop system too, and all at a pretty low price."
The NODE Mini Server Version 3 is open source like the previous versions, and all the files and a list of the components are available on the project page if you want to build your own. About sales, the company says :
"we are going to probably sell some dev kits with all the parts unsoldered and unassembled, so if you've got the skills to put one together, print your own case and test everything out, that could be helpful. It might not be available for a few weeks, but keep an eye on the shop. This will be a small run, aimed at the early adopters and tinkerers. I'm also fully open to other people selling kits or premade servers on their own sites. We think it will be a great way to build this up as an open standard that others can develop and iterate on."
You can visit the NODE Mini Server Version 3 project page for more information.
Join 97,426 other subscribers

Archives