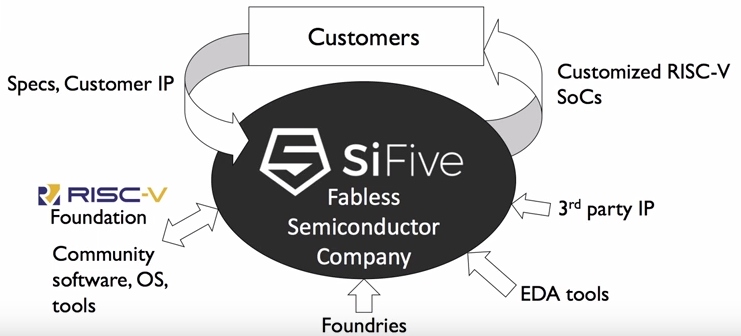 SiFive, a startup from San Francisco, is trying to democratize the access to the world of SoC designing and manufacturing by giving the ability of customizing silicon to the smallest company, inventor, or maker, and taking "the hard parts of building chips working with 3rd part IP, EDA tools and foundries … " stated by Jack Kang from SiFive.
SiFive is a fabless semiconductor company building customizable SoCs. SiFive takes benefits from using RISC-V in their SoC design. Some of inventors of the open source ISA RISC-V are behind SiFive.
SiFive have an IP called Coreplex, it contains U series and E series. U series contains a high-performance multi-core RISC-V CPUs that can run up to 1.6GHz while E series contains a 32-bit RISC-V CPUs.
They designed freedom platforms, Unleashed and Everywhere platforms, which are a verified base silicon platforms that allows software development and prototyping and provide the ability to create silicon customization.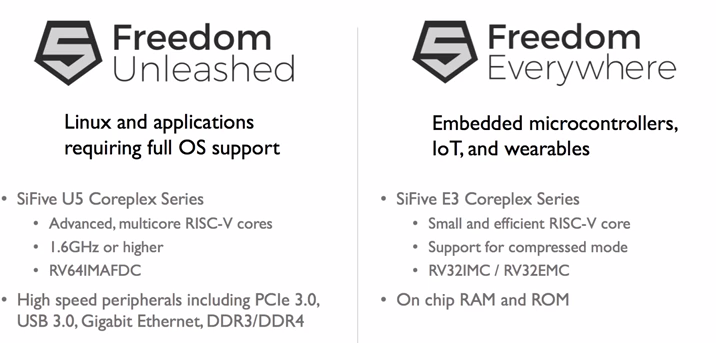 Via: elektormagazine
Join 97,426 other subscribers

Archives